AlphabetPhoto: F is for….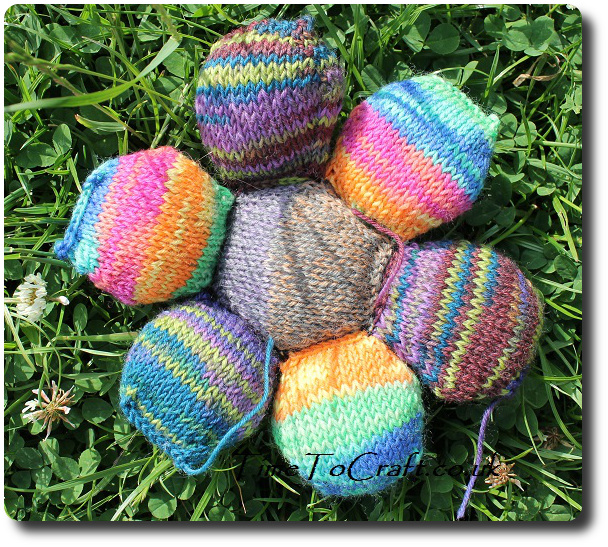 F is for finishing flowers. These are hexi-puffs. Knitted up and now being sewn together to make a quilt. A Bee Keeper quilt. All 208 or so of them. This time of year, I love sitting outside with sewing projects, while the children play or chat to me, after school. The light is so much easier to sew by and there is the strong scent of honeysuckle in the air. And their laughter and voices distract me from the repetitiveness.
In case you are wondering what the sewing task  looks like…..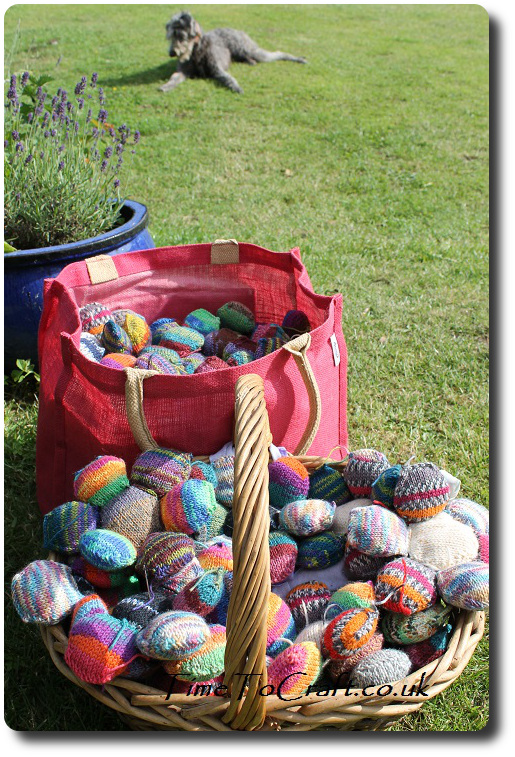 The basket holds the puffs made into flowers, which still need to be joined to each other. The bag behind has the hexi-puffs waiting to be made into flowers. Hopefully I'll have the finished flowers soon. Hopefully it won't take forever.
Yes, that is a faithful hound in the background.
Joining in with the fabulous #AlphabetPhoto linky. Are you joining in?
30 Responses to AlphabetPhoto: F is for….
There have been cases when people lifted my photos and words, and used them without credit to me or asking permission first. Using them for their own commercial gain. I have now added a level of security to deter people from doing this. Apologies to people who do play nicely. If you would like to use any of my photos, please contact me.
All my words and photos are copyrighted to me. They cannot be used for commercial benefit by anyone else. If you would like to use any of them, then please ask me first and don't just take. Written permission only. Don't pass my words, photos or ideas off as your own. It's not nice.
Cookie Policy
Our web pages do not use cookies however this website uses Google Analytics, a web analytics service provided by Google, Inc. Google Analytics uses cookies to help us analyse how people use our site. The use of cookies by Google Analytics is subject to change.