AlphabetPhoto: F is for….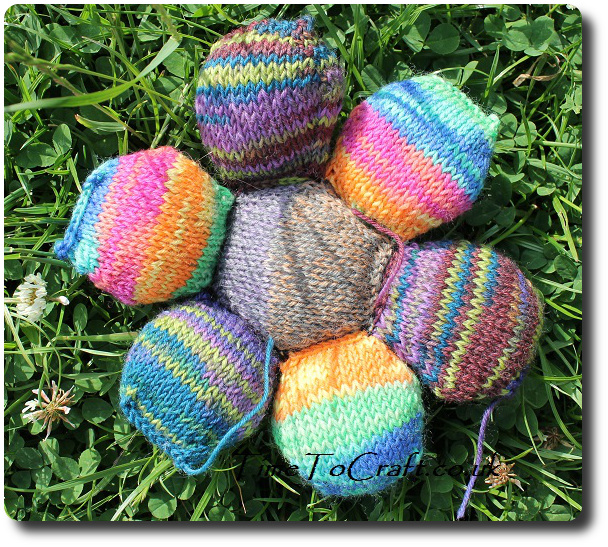 F is for finishing flowers. These are hexi-puffs. Knitted up and now being sewn together to make a quilt. A Bee Keeper quilt. All 208 or so of them. This time of year, I love sitting outside with sewing projects, while the children play or chat to me, after school. The light is so much easier to sew by and there is the strong scent of honeysuckle in the air. And their laughter and voices distract me from the repetitiveness.
In case you are wondering what the sewing task  looks like…..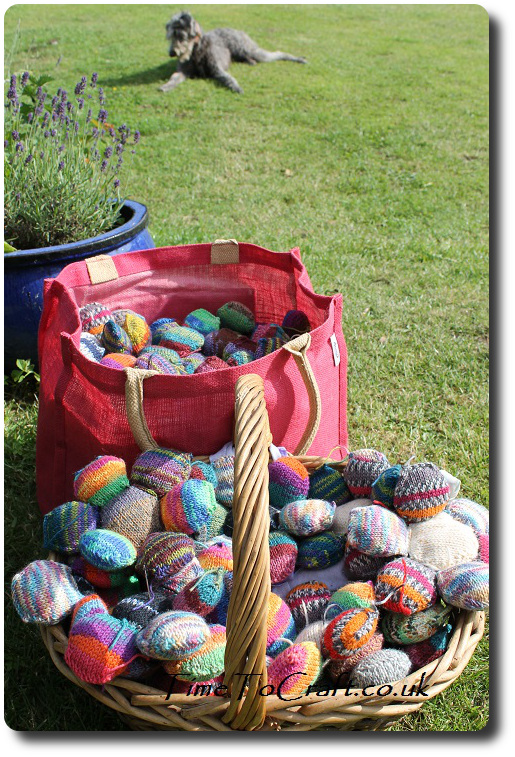 The basket holds the puffs made into flowers, which still need to be joined to each other. The bag behind has the hexi-puffs waiting to be made into flowers. Hopefully I'll have the finished flowers soon. Hopefully it won't take forever.
Yes, that is a faithful hound in the background.
Joining in with the fabulous #AlphabetPhoto linky. Are you joining in?