Letting nature sort it out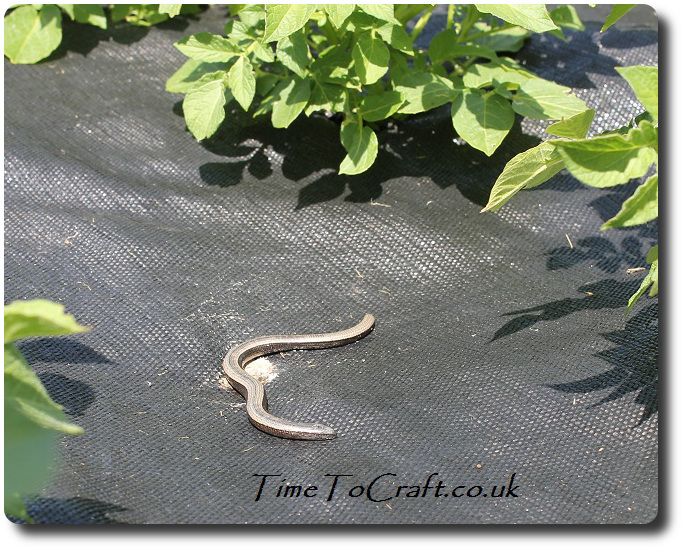 You may be wondering why this post starts with a photo of a slow worm. It is a good question. Well to cut to the chase, this slow worm signifies a milestone for me. He, or she, represents time saving and the pursuit of greener living. We'll call him he, for now. And a finer fellow as ever I've seen. He is living proof that the changes I've made in the kitchen garden may just work.
Each year, I spend time weeding and digging the kitchen garden. I love doing it, but it takes time. This year, I've played it different. This year, I put half a foot of horse manure over the whole area. Then laid a big plastic sheet over the whole lot. As I've needed to plant, a cross is cut in the spot and the plant gently eased in. That is it. No digging. No weeding.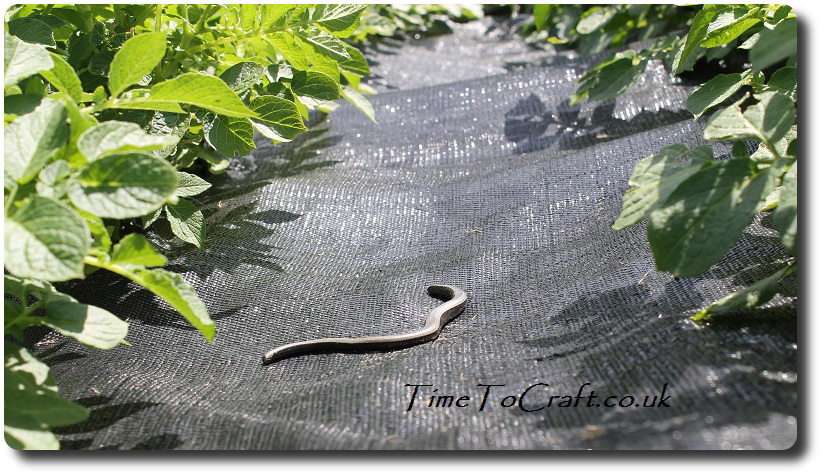 An added bonus to the whole set up is, that the watering is cut too. The manure and the plastic have conserved the rain water, meaning I've only just started watering the kitchen garden.
I know I shouldn't count my chickens before they hatch, but the veg plants have pushed on through and seem to be doing fine.
And just where does our legless lizard fit into all this? Well, he loves slugs and I don't. I've noticed that the slugs like the new manure/plastic set up too. Thoughts of using a pea shooter to spray slug pellets under the plastic, may have crossed my mind. But this morning, I spotted this chap basking in the sun. Call me fanciful, but I reckon he is looking full. Full of lovely slugs. Don't you think slugs are so much more lovely when they are safely stored in a reptile's tummy?
I'm going to let nature sort this one out.
(The pea shooter would have been fun though)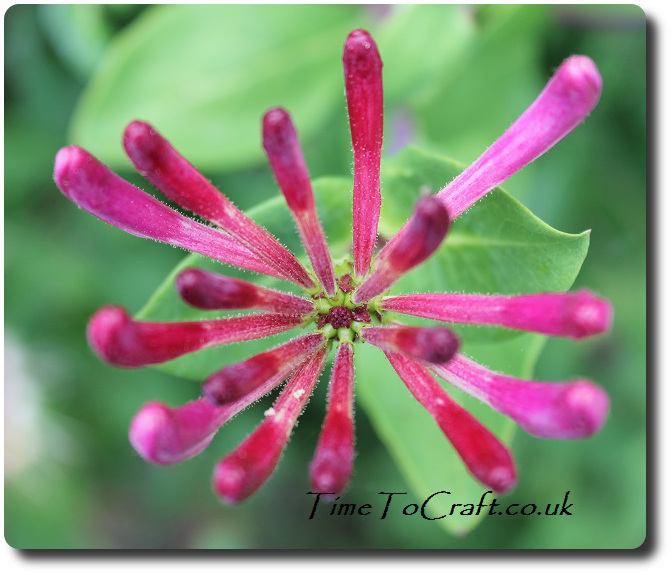 Adding this to my "Becoming a greener me" project
I'm linking up with Mammasaurus's amazingly pretty gardening linky. Waves soil-free hands at anyone visiting via the #HDYGG linky.