Toad on the road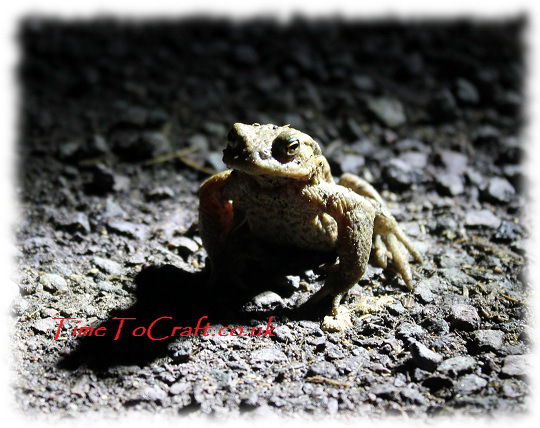 It's toad time of year again. Usually I post about the toadlets, but this year I thought I'd include the adults. Now is the time when the adult toads are meeting up and heading down to the local ponds at night. "Going to find girlfriends, " as TF loves to explain.
Unfortunately, there are roads to cross which mean that they encounter cars. Every morning as we walk to school, along our lane, we can see the toads that didn't make it across safely.
Tonight, we went out to see how many toads cross the road each night. Armed with a torch BL , TF and I headed along the lane. It didn't take long to find the toads making their crossing. We watched a few near misses as commuters raced home.
The poor things stayed where they were, untouched, but obviously dazed by the encounter. Luckier than some of their counterparts. It was difficult not to interfere, so we did move as many as we could to the side of the road.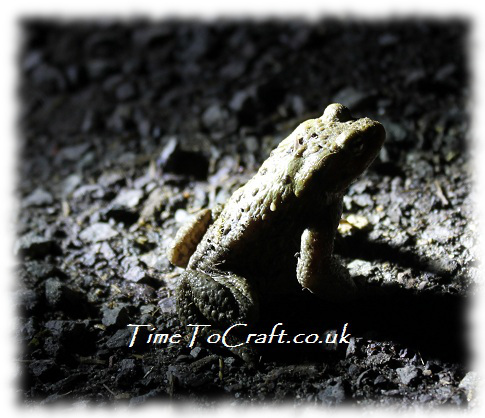 As we listened to an owl and watched a lone bat swooping above our heads, we talked about it being a numbers game and why they cross at night. We know from our encounters with the toadlets, that they start off in large numbers. We've also watched our grass snakes devouring them as they cross our garden. Just one of many possible endings for the toads. By the time they are crossing the road, they are much fewer in numbers. I, for one, could not help but admire these plucky little creatures.
Good luck, toads. You're going to need it.
We're joining in the fun over at #CountryKids. Hop over for more outside inspiration.

And as the toads are so much part of the rhythm of our year, we are linking up with Clarina's Savouring the Season. Loving her spring cleaning idea.

30 Responses to Toad on the road
Pingback: Country Kids from Coombe Mill
There have been cases when people lifted my photos and words, and used them without credit to me or asking permission first. Using them for their own commercial gain. I have now added a level of security to deter people from doing this. Apologies to people who do play nicely. If you would like to use any of my photos, please contact me.
All my words and photos are copyrighted to me. They cannot be used for commercial benefit by anyone else. If you would like to use any of them, then please ask me first and don't just take. Written permission only. Don't pass my words, photos or ideas off as your own. It's not nice.
Cookie Policy
Our web pages do not use cookies however this website uses Google Analytics, a web analytics service provided by Google, Inc. Google Analytics uses cookies to help us analyse how people use our site. The use of cookies by Google Analytics is subject to change.