Seeing as it's World Book Day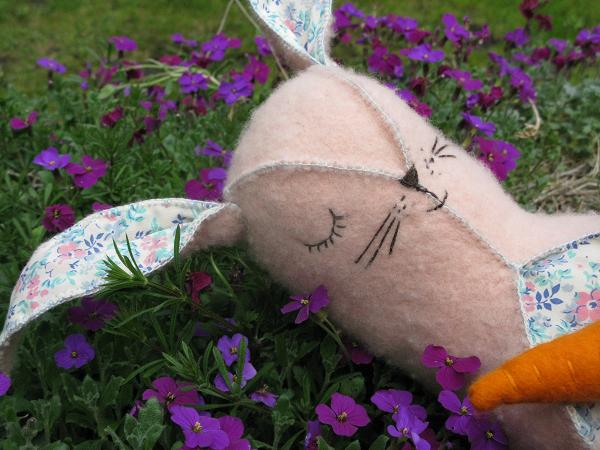 Seeing as it's World Book Day, I thought I'd search around my blog archives for a few books and crafting sessions I've written about. Each one I'm including I know encouraged my children to read.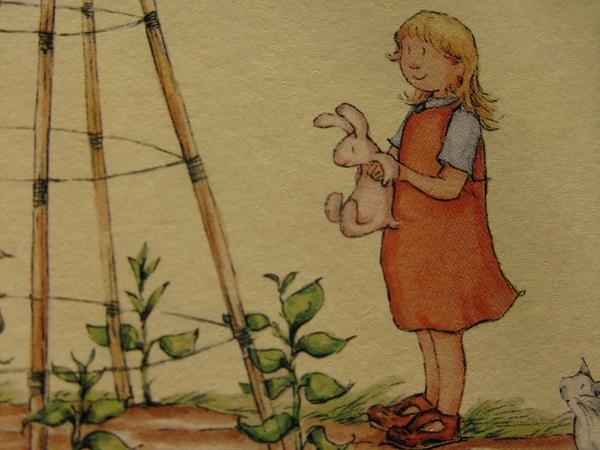 1.First book  Jody's Beans was a lovely way to couple gardening and reading. BL was a reluctant reader, but I always see this book as the turning point. We made a bean house for our runner beans. We do each year. I also made the book bunny for BL to cuddle as we read together. Book bunny still sits on our favourite reading chair. Calling out for little readers to read to her.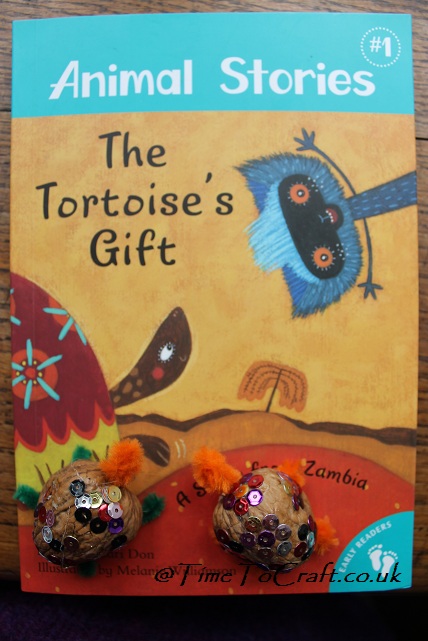 2. Next book is  The Tortoise's Gift is a delightful story about how the least likely hero can be just that. A hero. Not wishing to spoil the story, but the tortoise saves the day, when the other animals are too busy looking for fame and fortune. It is a chapter book and I'm reading this with TF (6 yo) who is super excited to be reading chapter books.
A couple of years ago, we made little walnut tortoises using pipe cleaners and sequins. They were put on the Christmas tree. Every time they come out, we end up discussing the tortoise and why he succeeded.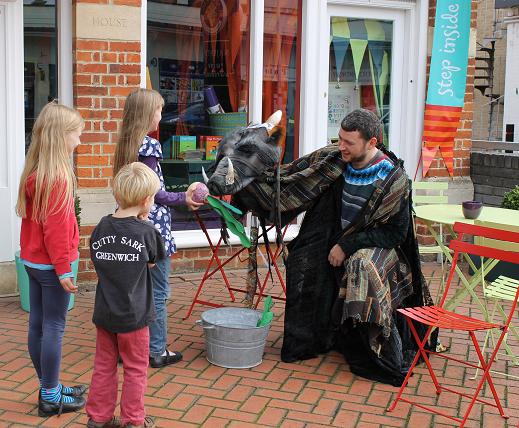 3. There is nothing like a visit to a bookshop to encourage children to read. We went to Barefoot Books shop in Oxford on its opening weekend. The children listened to a story, made lanterns and of course selected a book each to buy.
They love bookshops and often ask to go to one as a treat. Library visits are popular too. Each year they join in with the reading challenge.
They did feed a turnip to the Chenoo, but were rather nervous of him, I seem to remember. That was before they read the book.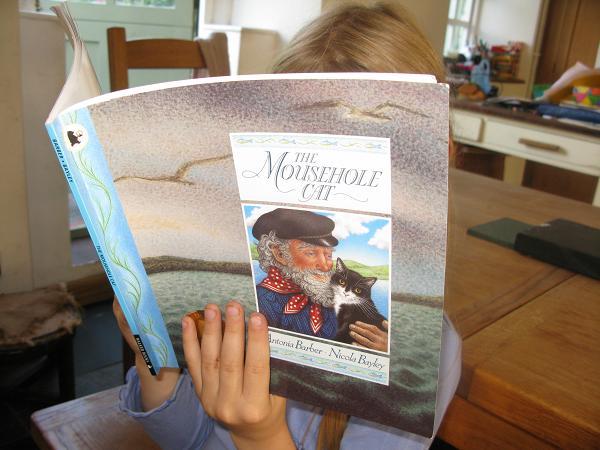 4. We visited Mousehole in Cornwall, one year, which is the little seaport village that the The Mousehole Cat is based on. The children enjoyed reliving the story as we walked around the village. Spotting the mousehole in the harbour and checking out every single cat, that crossed our path.
When we got home, we made origami boats and set up the scene. Re-enacting the story and of course re-reading it.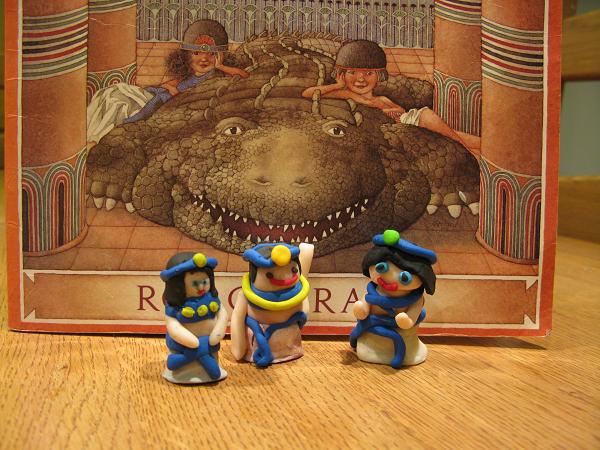 5.One of the joys of projects at school, is that they sometimes overspill into home time. One of the children was studying Ancient Egypt, so along with a visit to the museum, I dug out Croco'Nile by Roy Gerrard. I love the story and also the puzzle of deciphering the hieroglyphics as you read. Out of print now, but if you can get a copy, I can recommend it.
We extended the story further by making fimo models. These then were used to act out the story. Always very endearing to hear the children performing their version of a story.*
6.I think this may be one of my most favourite book activities with the children. Make a house and then decorate it as your favourite book.
If you have not come across Alphabet Glue, and you love books, then you are in for a treat. She is a genius when it comes to books and ways to encourage reading.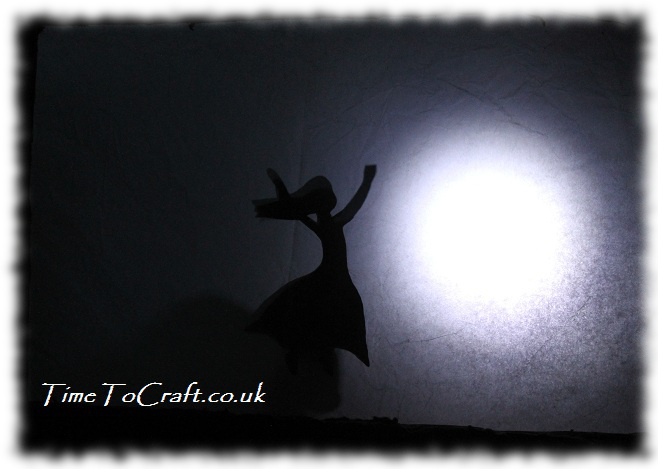 7. Finally going to add in the Welsh tales and how we used them to tell the story. The shadow theatre can probably be seen as an alternative to a hand puppet show. I find that the shadow version is less raucous and less likely to turn into a puppet bashing puppet game. The story is told. The start, middle and finish. Not a detail omitted.
I hope all our activities have encouraged my children to read. They certainly love reading now, but that's not been true for all of them. Now they will all quite happily sit down with a book and read.  Telling me choice parts as they go.
I think you know you have a book worm, when they want to discuss the storyline they are reading. Be it comic or book. Quiet mother smile!
Hope you have enjoyed a quiet stroll through our book archives.