Today we made these out of Fimo, based on Nekatu, the little girl in Croco'nile.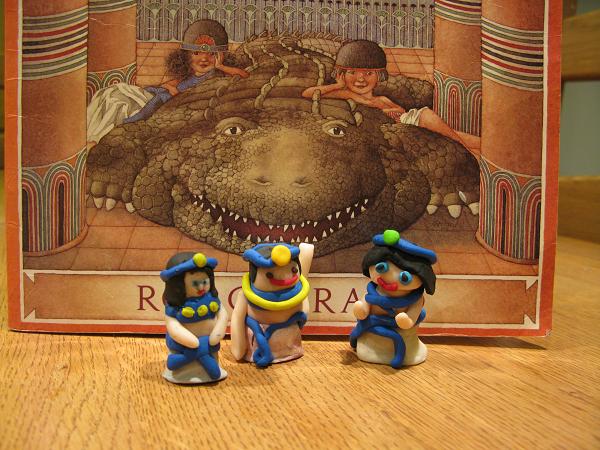 AJ spent time translating the egyptian hieroglyphics in the book, once I had found the key, which was missing from our copy. Unprompted, she went on to write her name using the same code. It was beautifully drawn.
BL was really happy with her Nekatu. It is the first time she has made anything with Fimo. I found her smiling and watching it cool on the kitchen table. Moments like this I can't help thinking how much I am enjoying crafting with the children. I'm sure I've said that before, and I'll probably say it again.