Mousehole and a back to school giveaway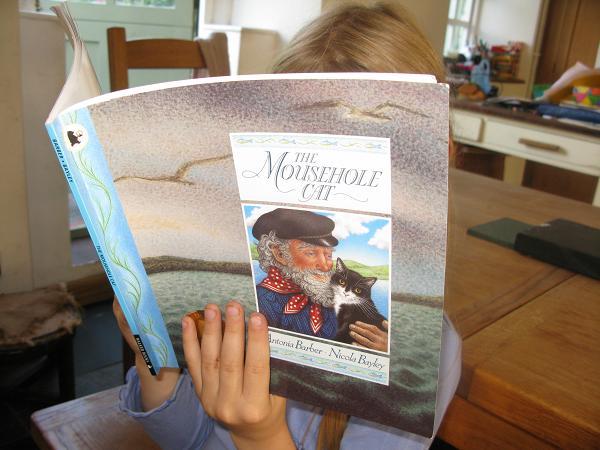 (photo courtesy AJ)
While we were down in Cornwall, we visited the little harbour village, Mousehole (pronounced as Mowzul by the locals). This is where the legend behind The Mousehole Cat originated. The children were so excited to visit. The book is a family favourite. TF was determined to spot Mowser, the cat in the book. Although we saw her son and daughter, unfortunately there were no black and white cats to be found.
The story is delightful, as are the illustrations. It tells of how the kind hearted Old Tom ventures into the stormy sea to bring back fish for his village, Mousehole, at Christmas time. The Great Storm Cat will not let any of them pass, that is until Mowser tames him. It has a happy ending and is told in an enchanting way that any child will love it.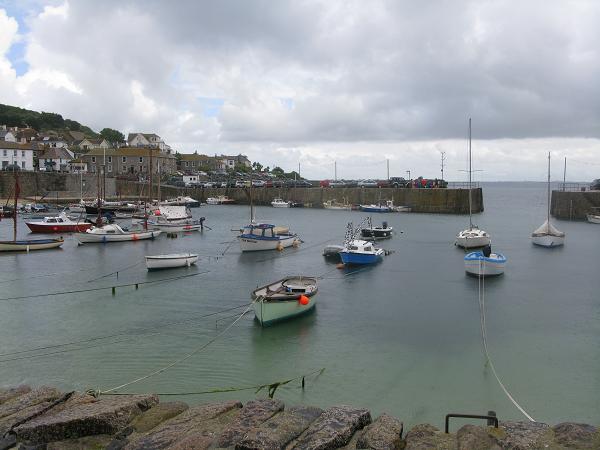 We went on an overcast morning. Looking over the safe harbour, out to sea, the mousehole opening in the sea wall shows why the boats in Mousehole survived better than neighbouring open harbours. The Storm Cat had no chance getting his paw through.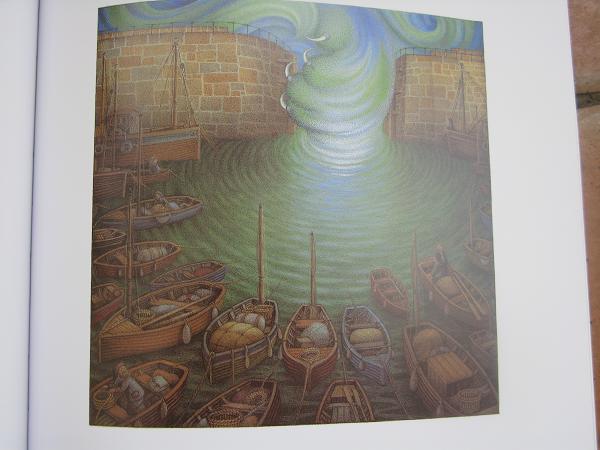 Mousehole is a great place to visit. Apart from the harbour, the village is also beautiful to walk around. Everything is on the slope and the cottages are squeezed in. A really typical small Cornish harbour village. Not the easiest place to drive through as the roads, in places, are wide enough for only one car. I was lucky that nothing came the other way, but there are well signed car parks, before you enter the village.
Its a good job she can't read.
Since we have been back, the children have been making origami boats and building their version of Mousehole. They are also plotting to make a stargazy pie!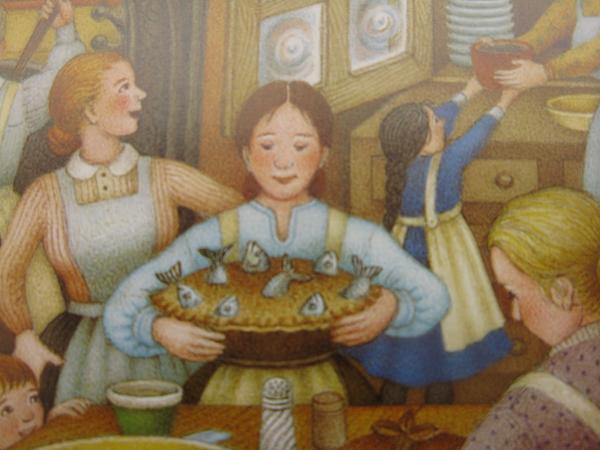 It would be fun!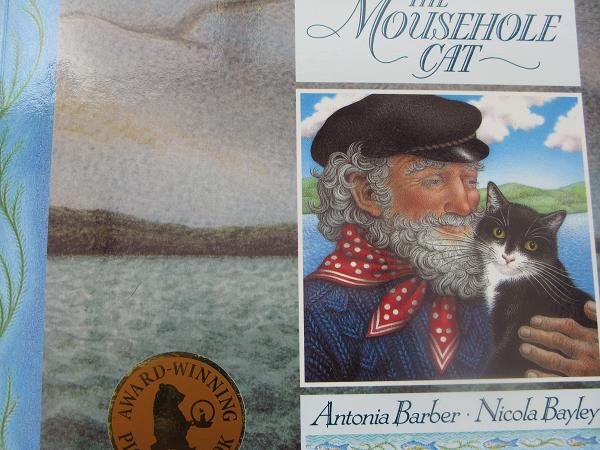 So to celebrate back to school, I bought another copy of the Mousehole Cat, to send to someone who would like a copy of this delightful book. It might make a great present for a young one on your Christmas list. I will even include an origami boat or two.
If you would like a chance to win a copy, leave a comment. Let me  know, in your comment, if you are a follower and, as a "thank you",  I'll enter you twice. Make sure I have some way to contact you. That's it! So where ever you are in the world, if you would like a little taste of Cornwall, here's your chance.
I'd love to know if anyone else has cooked a dish inspired by a book. Especially if it is Stargazy Pie !
We'll randomly pick a winner on Sunday 18th September.
Giveaway closed and winner chosen.