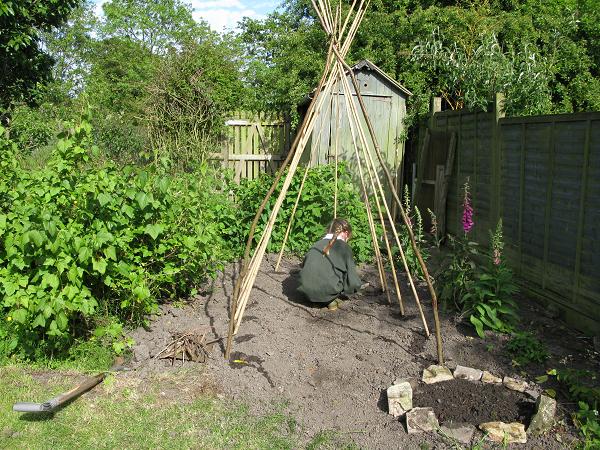 Its time to plant our runner beans. TF and I have been quietly clearing a different area of the garden for them, this year. My boy loves digging, so a few hours spent with me and a huge array of garden tools – well it is his kind of day. I set up the frame work a few days ago.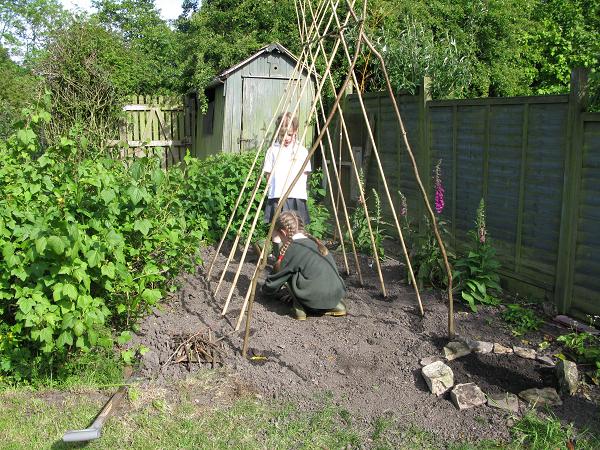 Last year we made a round wigwam style bean house. The children loved it, but they found it too small. This year they requested one that could fit them all in at the same time. I set the frame up as a tent, not a tunnel. There is only one entrance.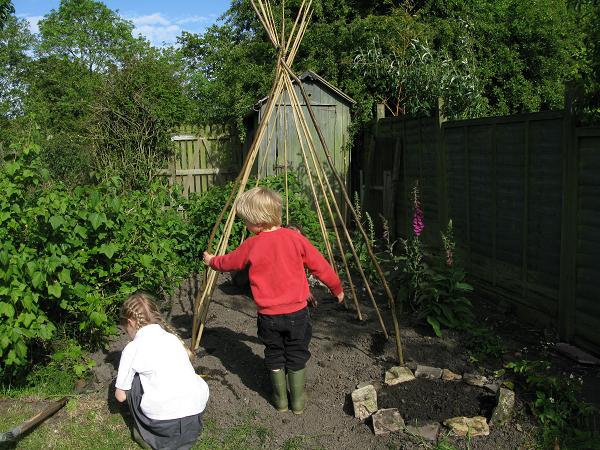 We do plant a bean house each year, but the children still find it exciting when I describe how the runner beans will grow and create the walls of the bean house. A nature den. Just for them.
BL was jumping with joy at the idea that she will be able to sit in the bean house and pick the beans. She loves the idea of being like Jody in Jody's beans. I'm glad it is bringing a book to life for my newly enthusiastic reader. (I'm jumping for joy now!)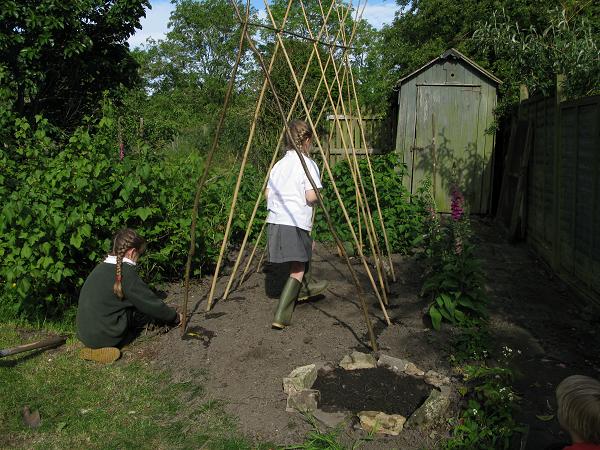 So, they each planted their runner beans. I showed them how to work out the depth of planting for their beans. BL named her beans in honour of characters from her favourite Milly-Molly-Mandy books (M-M-M, Little friend Susan, Billy Blunt and Toby the dog).
They also created a little flower bed in front of their bean house and surrounded it with stones to protect it from feet. They took turns to sow aquilegia, cornflowers, bunny tail grass and love-in-the-mist. I hope it will look like a fireplace when they all come up. In the meantime, they collected sticks and created another fire pit on the other side of the entrance.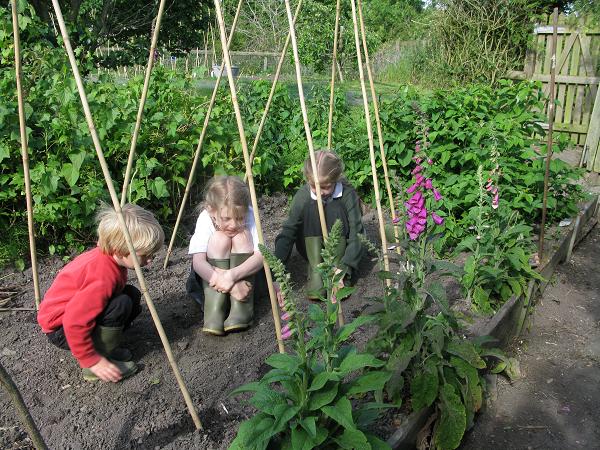 And just to prove that they can all fit in this year's bean house, they kindly modelled it for me. I think they were more interested in a spider.
I have spare beans in pots hiding in the greenhouse, just in case any of these beans fail or end up as a snail meal.