Blackberry bliss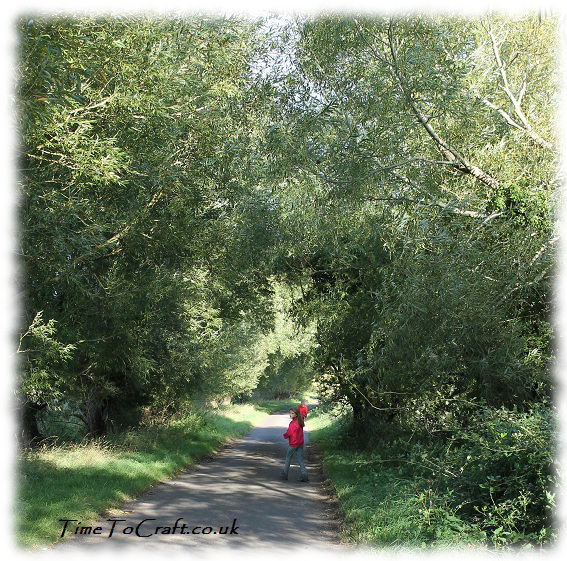 It is a well established family tradition, that we head down to the Somerset Levels at blackberry time. Favourite spots have been recorded in the Sat Nav. Memories of bountiful bushes, rooted out by farmers in the intervening years, are mourned. Not all bushes produce the sweetest and juiciest berries. Blackberry picking is a serious business.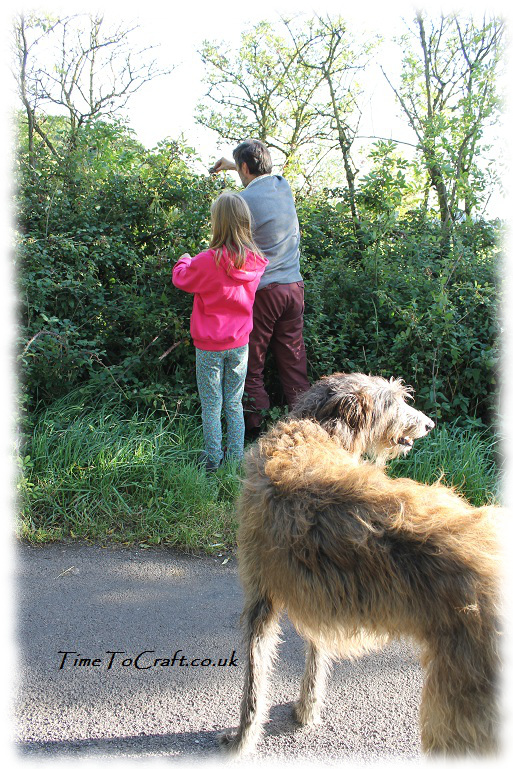 The children love it. As does the hound. There is a certain amount of freedom in the lanes. They are straight and very long, so the few cars that do pass are seen long before they reach us. We always see more cyclists than vehicles. Time to relax and concentrate on the serious business of picking berries.
As we gradually spread out along the willow lined lanes, the hound endeavours to round us up. Chivying the stragglers along. She runs between the children. Giggles from hedgerows as she uses her long nose to remind them to move on.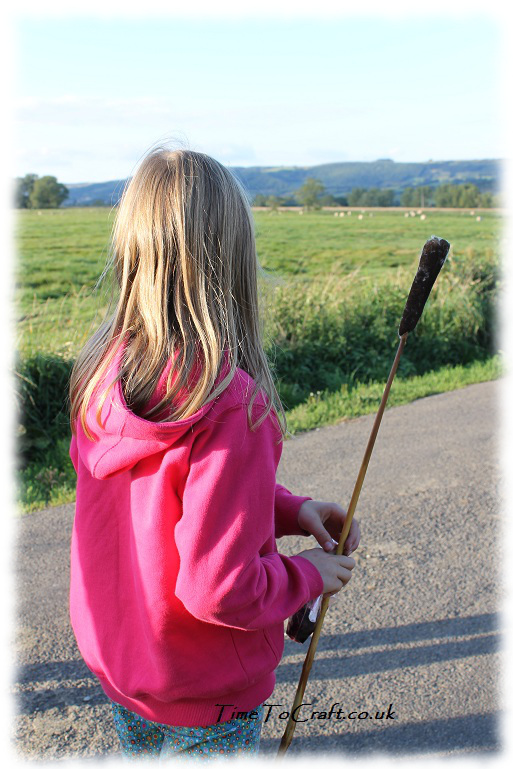 There are other treasures to discover. A recent dredging of the rhyne meant that a reed mace was in easy reach. Fun to play with and dissect. They also re-discovered the great big, seed heads that stick to clothes. Running up and down the lane to escape their siblings' aims.
In between the games, blackberries are unbelievably collected. On the way home, they insist on holding their blackberry bags on their laps. There are squeals as holes in bags are found to be leaking the sticky juice onto laps. Squeals as an earwig is discovered hiding among the berries. Car stops to allow Bernard the earwig to stay on the Levels, but not before it is named.
Finally home and time to prepare the blackberries. Soon the kitchen is full of the fragrance of simmering blackberries, ready to be strained through the jelly bag. Bliss.
No wonder we do this every year. (Sometimes several times)
Linking up with all the #CountryKids again. (Congrats on the award, Fiona! Very well deserved.)

26 Responses to Blackberry bliss
There have been cases when people lifted my photos and words, and used them without credit to me or asking permission first. Using them for their own commercial gain. I have now added a level of security to deter people from doing this. Apologies to people who do play nicely. If you would like to use any of my photos, please contact me.
All my words and photos are copyrighted to me. They cannot be used for commercial benefit by anyone else. If you would like to use any of them, then please ask me first and don't just take. Written permission only. Don't pass my words, photos or ideas off as your own. It's not nice.
Cookie Policy
Our web pages do not use cookies however this website uses Google Analytics, a web analytics service provided by Google, Inc. Google Analytics uses cookies to help us analyse how people use our site. The use of cookies by Google Analytics is subject to change.