String Along Bag is finished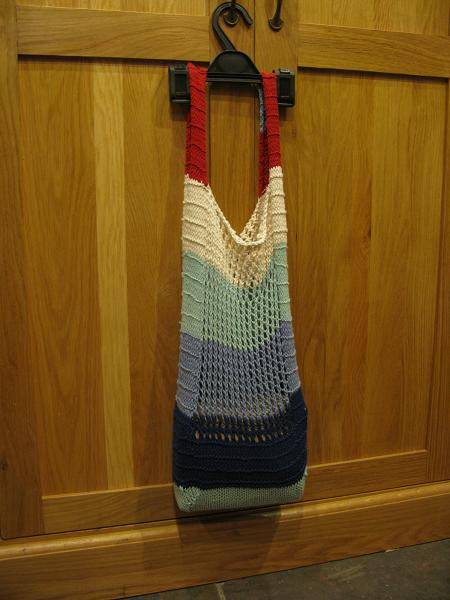 I've finished. My String Along bag is done. I'm pleased with the bag. It has plenty of strength for its purpose. I've photographed it with 1.5kg bag of floor.
Those eagle eyed of you, may notice that the handle has some blue wool on it. I ran out of red. I may add a flower later on, but tonight I am going to think of it as quirky.
Great craft along. I've found some great blogs and people through this craft along. Thank you  Mousy Brown's House and Rattling On… for being wonderful hosts. I love a challenge.