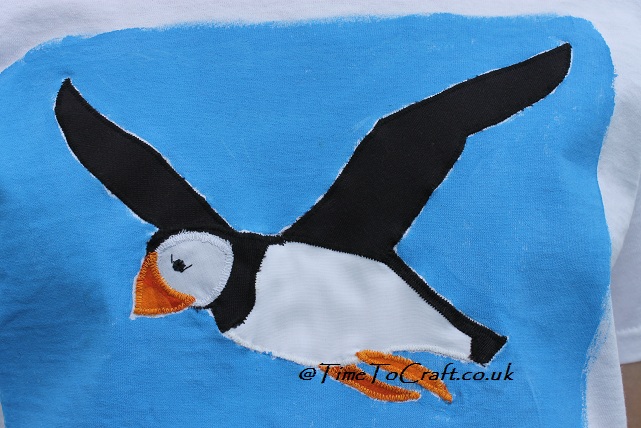 Regular visitors to this space may have noticed a few puffin items being made recently. T-shirts for the children, a lavender cushion for a niece and the start of a bag.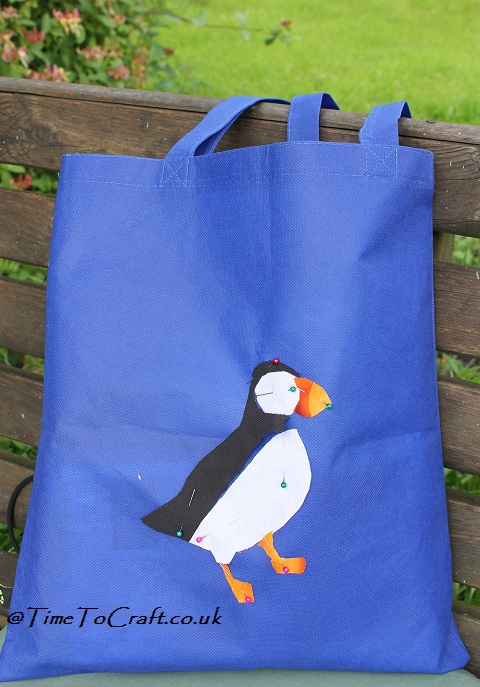 I just love puffins. They make me smile. Plus, they are so much fun to make. Turns out that my husband had noticed that he was the only one missing out on the puffin theme fun. Oops!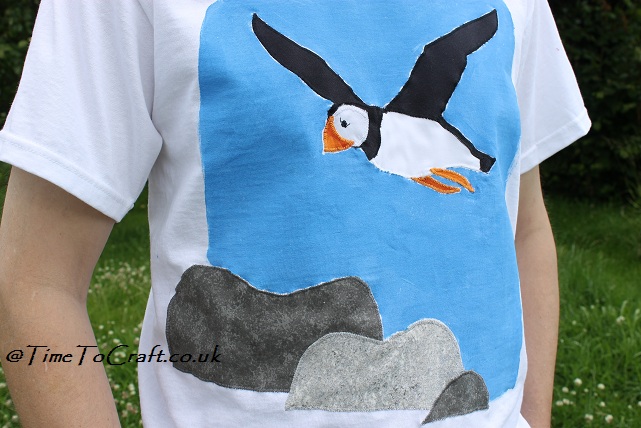 I needed a slightly different design than I had used on the children's t-shirts. Images of a day out with all my family wearing the same style t-shirt…… not good.
To limit the chance of us arriving somewhere looking like a coach party from the puffin club ("My party, this way". Unfolded umbrella held high in the air), and as I had more room to play with on an adult t-shirt, I designed a flying puffin this time. Painted blue sky again, but this time I appliqued rocks, using stone textured fabric, instead of the green grass.
Its different, right! If all else fails, I'll brush up my italian and invest in an umbrella. Tourist attraction venues only though.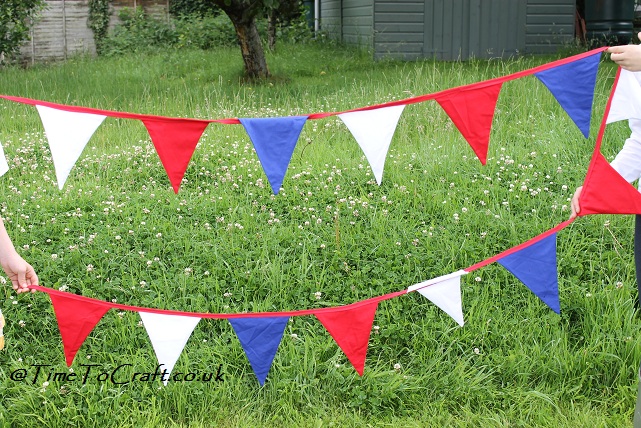 Not puffin, but still on a sewing note, I've added to my Jubilee Olympic bunting. Another 3 metres completed. I have enough triangles to make another 2 metres and then I'm done. I think 7 metres is enough for our uses without being over the top! I'm sure that this bunting will be brought out at every conceivable celebration in the future.
I wonder if I could just add a little puffin to one of the triangles before I finish. Just a little one.