More time for me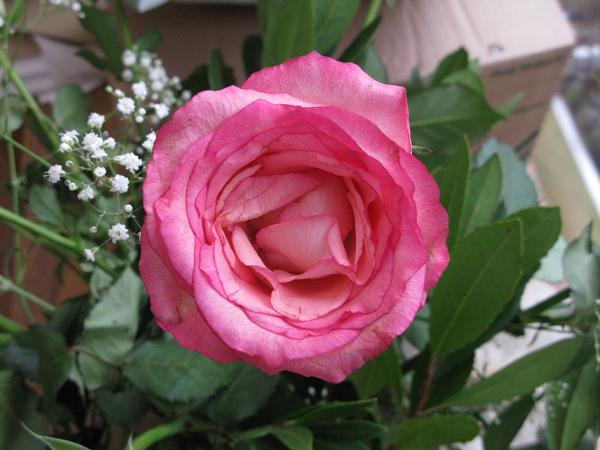 I'm joining in with Maureen's Taking Care of Mama Monday, because it just plain resonates with me at the moment. January can be dull, wet, soggy and can make me feel low.  I recognize that it has this effect, so I am taking steps to turn this feeling around. Changing my attitude to January and seeing it in a whole new light!
It is actually the lull before the storm. Christmas is over and the garden planting plan starts at the end of the month. The days may be shorter light-wise, but they can be just as productive for me, in a different way.
So I have a plan. I've made a list. First on my list is time. My life is full. I can't take care of me if I am guilt ridden at the thought of neglecting another area of my life. My roles as mother, wife, pet owner take a large portion of my day, leaving little for just plain, old me. I take these roles seriously and could not just ignore them, so I need to accomplish them in a little less time. I need to win some time. So…..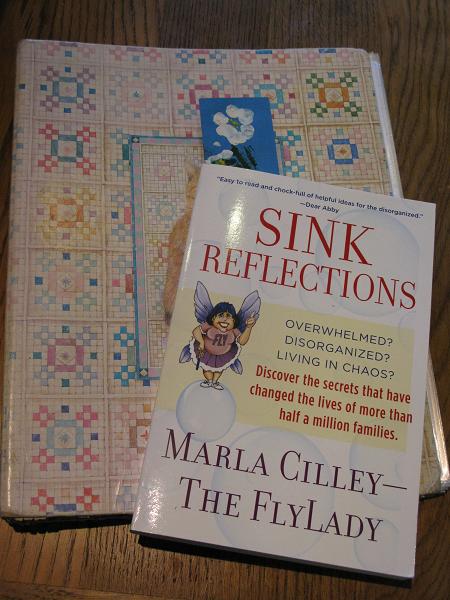 … last year I discovered "The FlyLady"
and bought the book. At the time it was bought with the thought that maybe it would be cheaper than hiring a cleaner. I'm not house proud, but after a decade of renovating the house and asking visitors to mind the trip hazards and not to notice the building chaos, we have come out the other side. It is now possible to keep the house tidy and (ahem) clean. I'm not perfect, but, on the whole I am no longer embarrassed when someone calls unexpectedly.
So far, I have picked up a few tips from the book that I have incorporated into my daily life, but I have not gone for the system full heartedly. I know if I adopted more of the schedule, then I could win time. Yes, I'm sure I could win time. So I'm reinstating meal planning (sorry, Gwinny) and I'm going to make a control journal.
Is this taking care of me? Oh yes! I already know that meal planning and shopping planning will reduce my stress levels. They did last time. I could just leave it at that, but I know that taking control of the mundane stuff will leave me more time to do what I want to do. I'm still looking after everyone else, but me too, which also means that I'm probably doing a better job at looking after them….. and so on.
So the first step at "taking care of mama", is not only reducing my stress level but also winning me time.
6 Responses to More time for me
There have been cases when people lifted my photos and words, and used them without credit to me or asking permission first. Using them for their own commercial gain. I have now added a level of security to deter people from doing this. Apologies to people who do play nicely. If you would like to use any of my photos, please contact me.
All my words and photos are copyrighted to me. They cannot be used for commercial benefit by anyone else. If you would like to use any of them, then please ask me first and don't just take. Written permission only. Don't pass my words, photos or ideas off as your own. It's not nice.
Cookie Policy
Our web pages do not use cookies however this website uses Google Analytics, a web analytics service provided by Google, Inc. Google Analytics uses cookies to help us analyse how people use our site. The use of cookies by Google Analytics is subject to change.