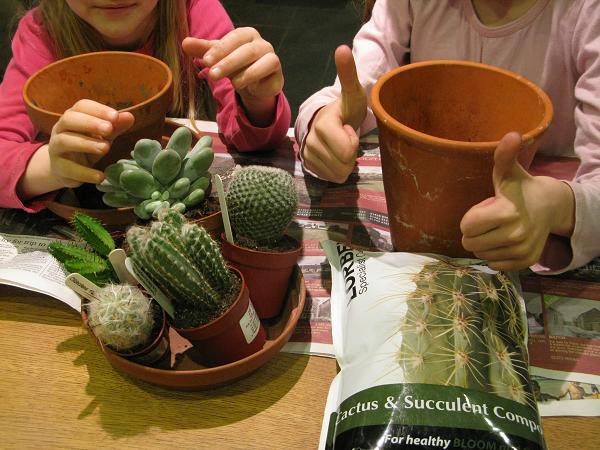 "This is the best project ever!" I cannot do better than that.
We went to a garden centre yesterday to look at sheds. On the way through the shop to the sheds, I spotted the cacti area. Suddenly a childhood memory came flooding back. As children, we all had cactus gardens. I remembered them fondly. The way we added cherished figures into the garden. The way that even when we lost interest, the plants carried on. Surviving, ready for the moment when our interest rekindled. A slow garden, but with such variety.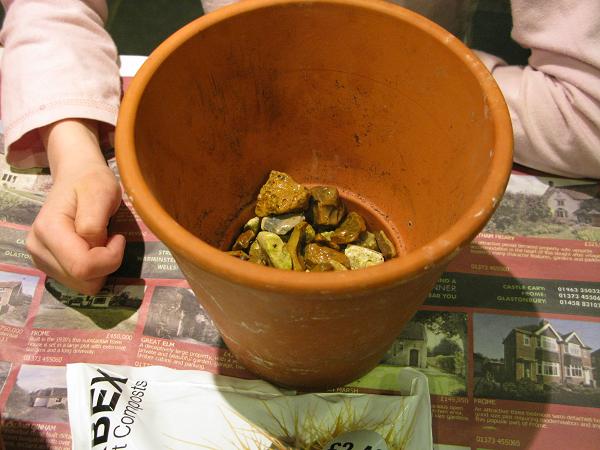 In an instance, I knew that I had a project to do with the children. It is raining and muddy outside. We are a couple of weeks away from starting my planting plan. The time is ripe for starting a cactus garden and building up another childhood memory for the children. It was fun discussing my plan with them in the shop. I explained to them that the cacti would produce babies and that they could swap these with each other. They should choose different plants from each other. Over time, they could add to their collection.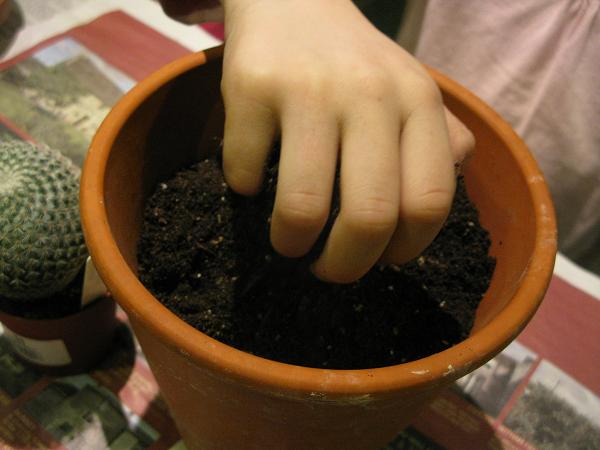 In their usual enthusiastic style, the girls threw themselves into the project. They chose two plants each and another to share. We bought the recommended compost and the girls skipped out of the shop. (Not before they had all played on the centre's fantastic outdoor pirate ship and enjoyed a snack in the on-site cafe. Priorities firmly in place!)
At home, I dug out a couple of pots. They filled the bottom of the pots with stones. Next the compost. Finally the plants. Oh, so carefully. We still need to dress the top.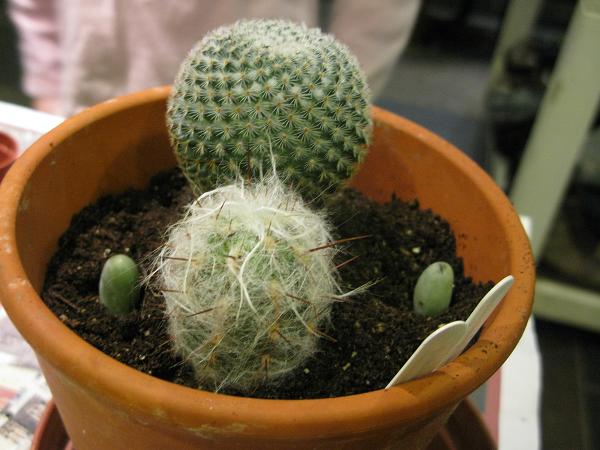 We discussed the care of cacti. We discussed how the plants lived in their natural habitat. We went over what all plants need and how these had adapted to their environment.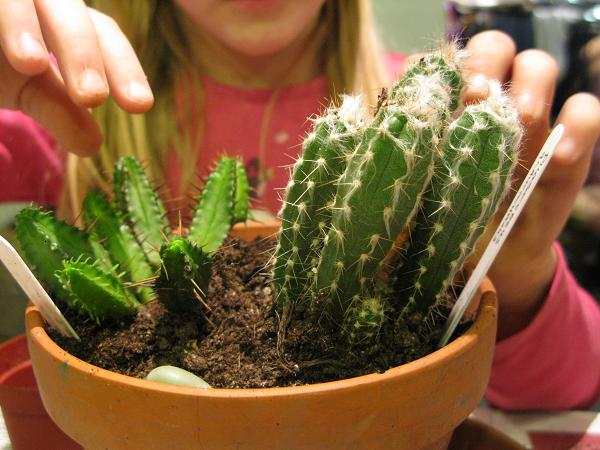 I told the girls that if they look after them well, they could be taking these plants when they leave home. (AJ is planning to leave at 28 yo, maybe 38, I'm told!). The plants may even flower.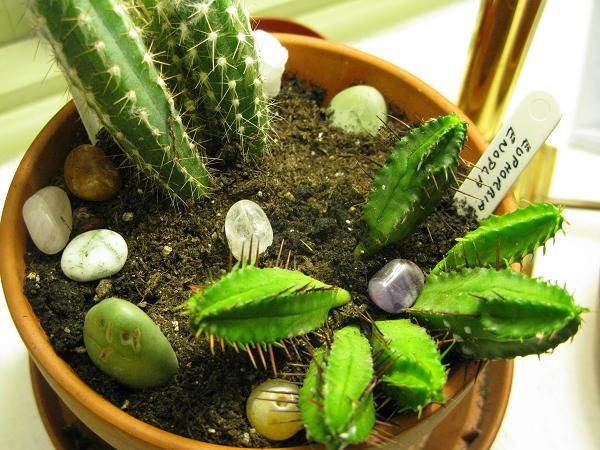 BL decided to decorate her garden with crystals.
An excellent project. Oh, we didn't find the right shed, but at least the children are going to be keen to continue looking with us. Maybe a few more cacti!
{TF was included in this project, but was far, far more interested in the sit-on lawn mowers and, when we got home, he set about building his own pirate ship. Early days, but he is hopeful}