For Christmas we gave our 7 year old Origami for Children by Mari Ono and Roshin Ono. At school, she had done an introductory course and was very enthusiastic. She was sad when the course ended, so it has been lovely to carry on with these projects at home.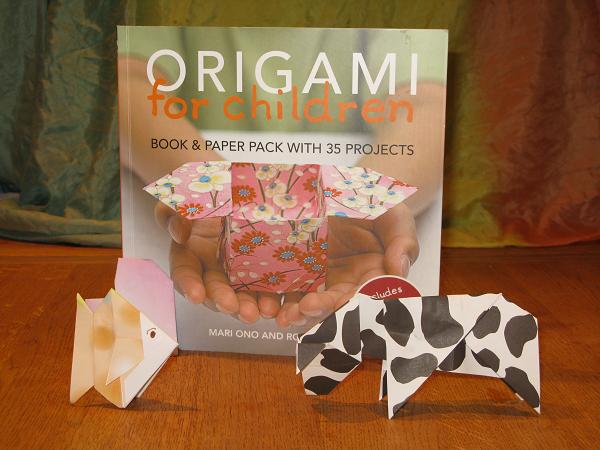 There are 35 projects and they are graded easy, medium and experienced, with a great variety of projects. She can manage the easy projects and her bedroom is filling up with dogs, cats and houses. I have helped her with the heart, goldfish and cow (we made today). Apart from making the odd flower and bird, I have never done origami. Thank goodness the photos in this book and the descriptions are really good. It comes with the same paper as they use in the photos, which helps to explain the folds.
I love that she is so enthusiastic about making. Origami challenges her and rewards her patience. I'm enjoying this time with her, when we tackle the more advanced projects.
Now all I need to do is  find a neat way to display 100 cats and dogs made out of paper!