Totoro and the advent truck
So I made the polar bear. I made the wolf. With three children, I had to make a third. Options included a tractor, dinosaur or a Totoro. All would have provided a great shape for the millet bag, but due to an (imaginary) Totoro accompanying us on several adventures over the year, I felt (pun intended) that there was little choice.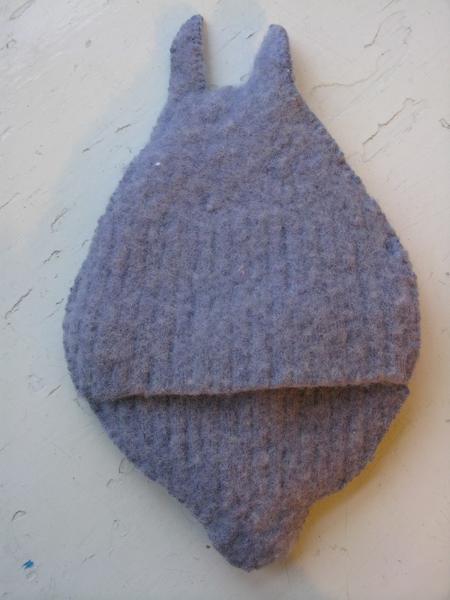 He is made of the softest felted lilac jumper. TF is going to love it. I managed to line up the ribbing, from the jumper, to create perfect opening for the heated millet bag. He is going to love finding Totoro warming up his bed on a cold winter night, or slipped into his coat pocket.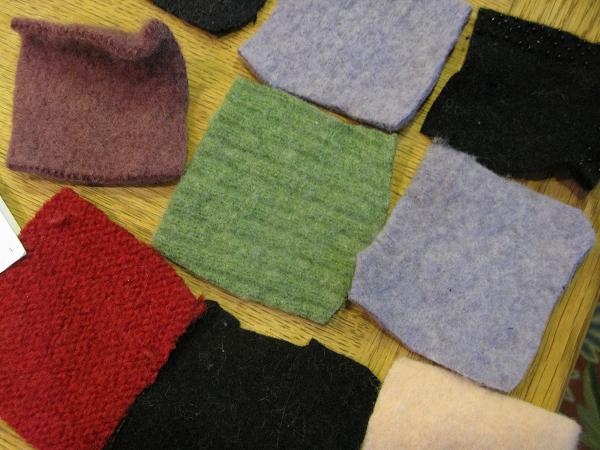 I'm not the only one cutting up the mountain of felted jumpers on this snowy day. AJ delved in and started her first patchwork. She has started to sew it up. I'd love to say that she was making it for me, for Christmas. It is looking so homey. Maybe next time. If I drop lots more hints.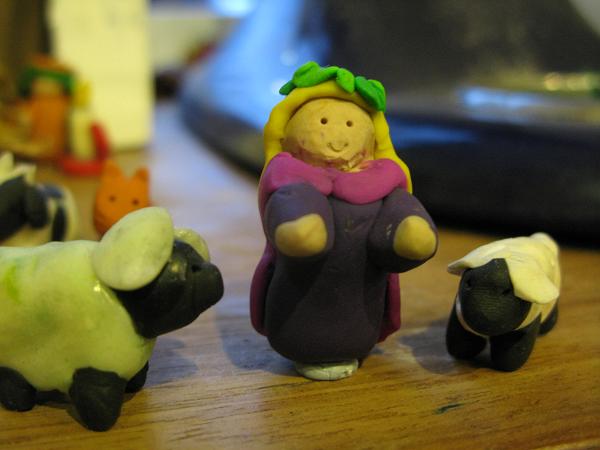 In honour of the winter solstice, our green goddess or Mother Nature as the girls insist she is called, has arrived. When AJ was a toddler, before we started painting advent calendars, I bought our advent truck.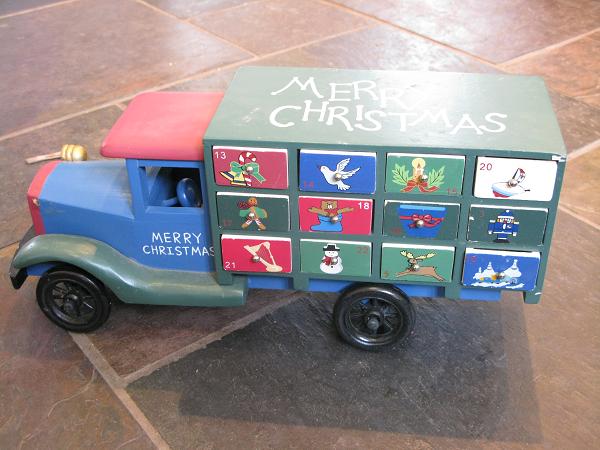 Each year, I made new gifts for the children, so that every day they found something in one of the drawers. The idea is wonderful, but in reality it ended up as a chore. I would stay up each December night to get the gift ready for the next day. Then one year, I discovered Fimo. Suddenly I could make all the treasures in one evening. What's more they could be used every year and arranged to build up a little winter scene. The children love it. It is part of our family tradition.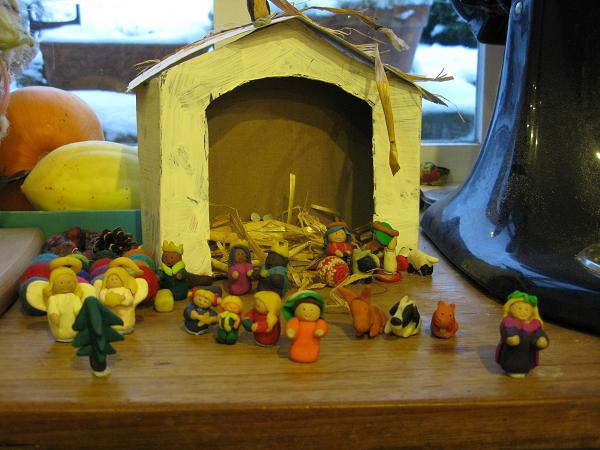 (Apologies for out of focus photo. I didn't realise until the daylight had completely gone.)
I have added a few more figures, over the years. Apart from the obvious characters, there are animals, solstice related and three characters that represent the children. BL made a stable, one year, to add to the scene. Some bits have been glued back on over the years. In some cases, blue-tacked. There is still excitement in the morning when it is time to open that day's drawer.
I made one mistake. One December evening, as I made two of the animals, I failed to notice that I had NOT picked up the white fimo. Every December, as I turn off the kitchen lights at the end of the day, I am reminded about why I should not craft in the evening. When I look over at the scene, with the lights out, one sheep and one cow glow.  Oh they do glow. Unusual, but it makes me smile.
So what's making you smile, at the moment?