Great shrinking jumpers…or the last of the dinosaurs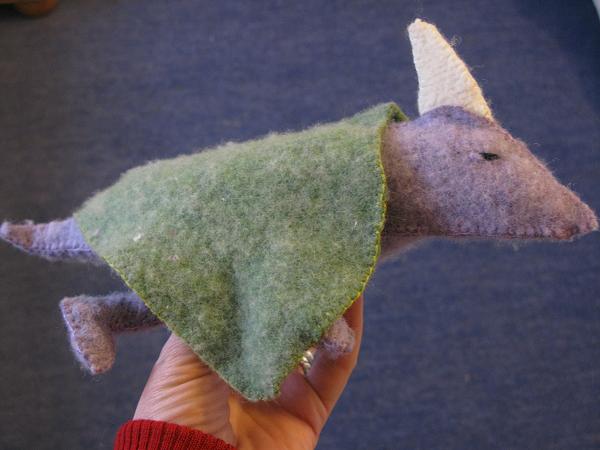 The last dinosaur is complete. He is a Pterodactyl made out of the softest shrunken woollen vests. He was the one I most wanted to make and the most difficult to get anywhere near right. (Going to make his eyes bigger.) I see TF playing with him in much the same way as a toy plane.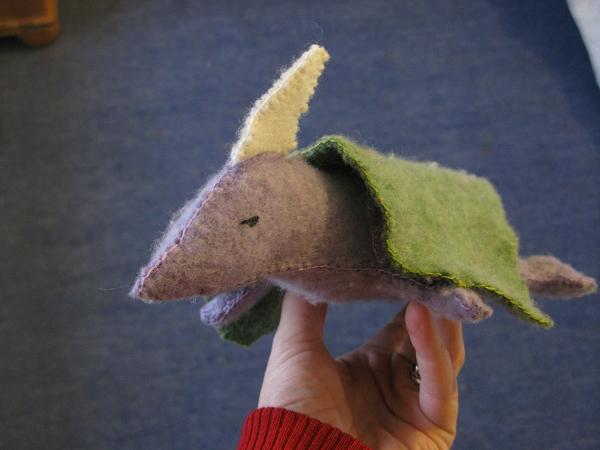 The other dinos will plod around the ground, like a car, but the Pterodactyl is designed to swoop around in the air above them.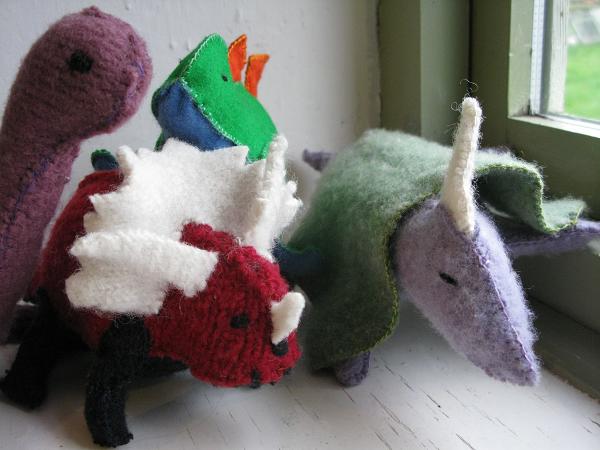 So that is all four done. Another present ticked off my list.  (Little dance of joy!)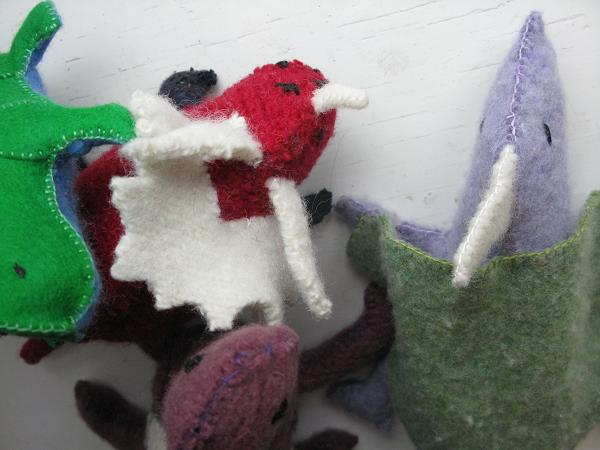 Although these wee ones will be put to bed until Christmas, they have sparked another project for me. The grown-up project that I was hinting at a few weeks ago. I don't often talk about my hand making to the other mothers in the playground. A month or so ago, I was chatting to a couple of them about my plans to make some christmas presents. They loved the idea and said that they would love to make something, but didn't know how to. I explained to them what I was making, thinking that they would probably not be interested as it was simple. To my surprise, they were still keen.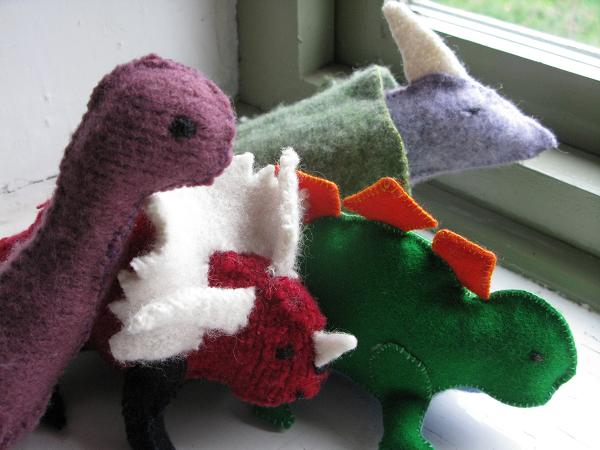 So after a bit of arranging, I now have a group of five mothers coming round on Friday to make toys for their children. The projects had to be hand sewing only and we really wanted to use preloved fabric or whatever we already had. If you are going to avoid buying toys, it seemed self-defeating to go out and buy new fabric. If it goes well, then Friday mornings will be put aside for making.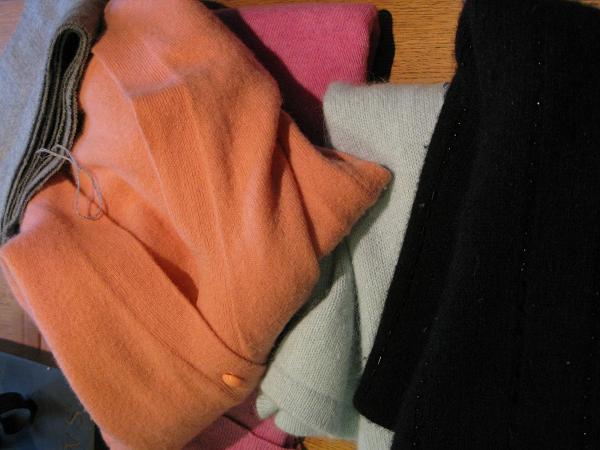 Everyone is bringing shrunken pre-loved jumpers or felt from their home collection. I'm getting the templates ready to make the dinos (Val, I haven't forgotten that you'd like the templates) and the polar bear millet bag cozy. They can also choose to make hand puppets or felt food. I am getting used to people approaching me outside school brandishing half-shrunken jumpers, to see if they are suitable.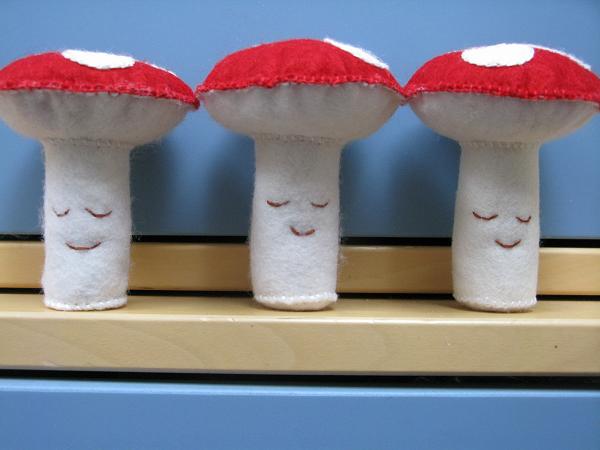 I'm planning on using the toadstool pincushions for the sewing session. It wasn't madness, but forward planning to make so many of these cheerful fellows. It should help to control the pins.
This is the first time I've handed on my crafting skills to grown-ups that are not related to me. It's the first time I've felt comfortable about inviting a group of people over to do anything, as for the last decade or more we have been living on a builders' site. It feels good to be sharing and giving something back. I'm looking forward to getting together with a group of women who all want to make something for their children. Fingers crossed for me!