Friday – my word of the week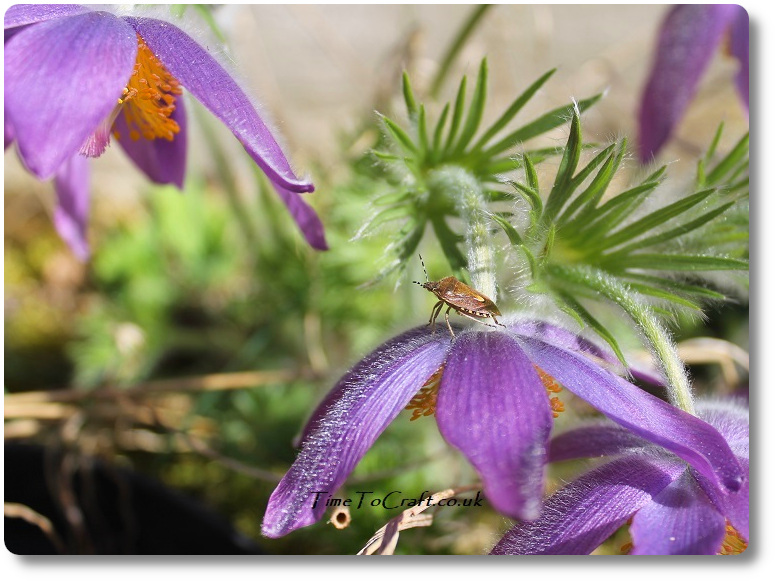 This has been a week of Fridays. Up to Monday, my week was fine. The hour change made no difference. It never does. I always adapt quickly to time changes. The days and my deadlines slotted in as expected, then somewhere during the day, I lost track. Result was five Fridays in a row. Amazingly, it turns out that it's not as much fun as it sounds.
The situation wasn't helped by school breaking up on Wednesday, or the second Friday as I saw it. Easy to pick up the no-school euphoria, when there are two happy teens in the house, as a constant reminder. Bizarrely, we start our days earlier when there is no school. No waiting around for the school bus to turn up before we can head out for our morning dog walk. We've spotted more hares and deer, this week, before they were spooked by more walkers.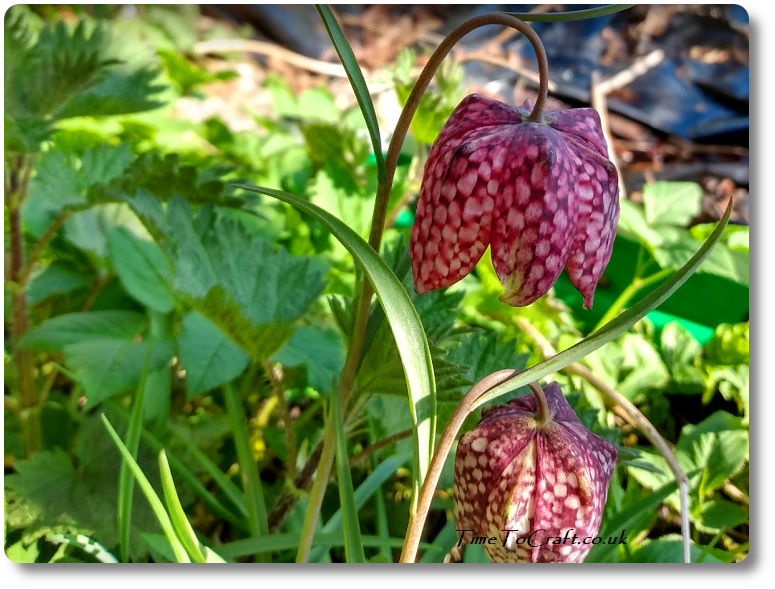 To be honest, not a lot has happened this week. End of our financial year, so I've been tying up loose ends.
Garden
The garden has been a complete treat this week. The spring bulbs I planted last autumn are taking it in turns to open up. The mining bees are swarming over the patch of dandelions we left for them. One of my favourite things to do, at the moment, is to sit on the edge and be surrounded by the swirling mass of bees. They are far more interested in the flowers and each other to worry about me.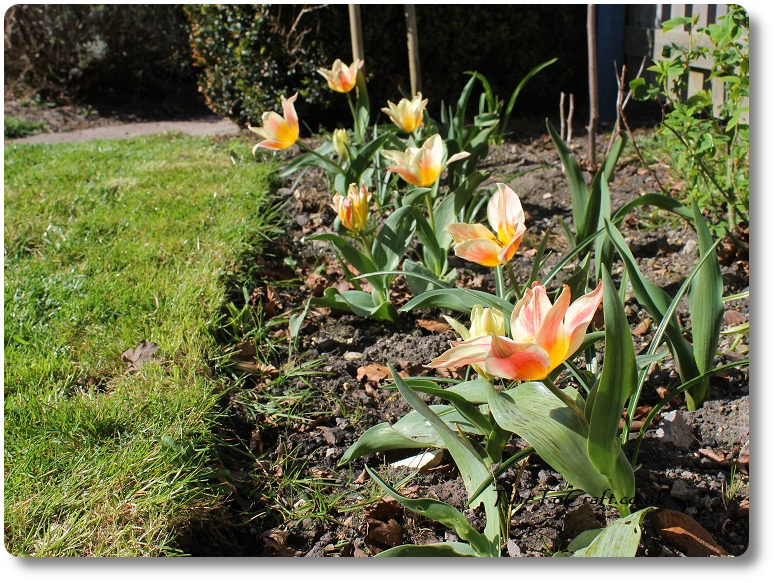 Exercise
I went on my run with Middle Teen (16), before my days all turned into Fridays. Definitely a case of my brain believing I'm eighteen and wondering where the heck this older body came from. I used to be able to do it. When I've run in recent years, I've been on my own. This is the first time since school, I've run with anyone else, let alone a gazelle. Our paces do not match to say the least, although I probably just about win when it comes to stamina, at the moment.
My FitBit turned red and kindly pointed out that it was the best exercise I'd done all year, so we're making it a weekly event. Man, did I ache the next day.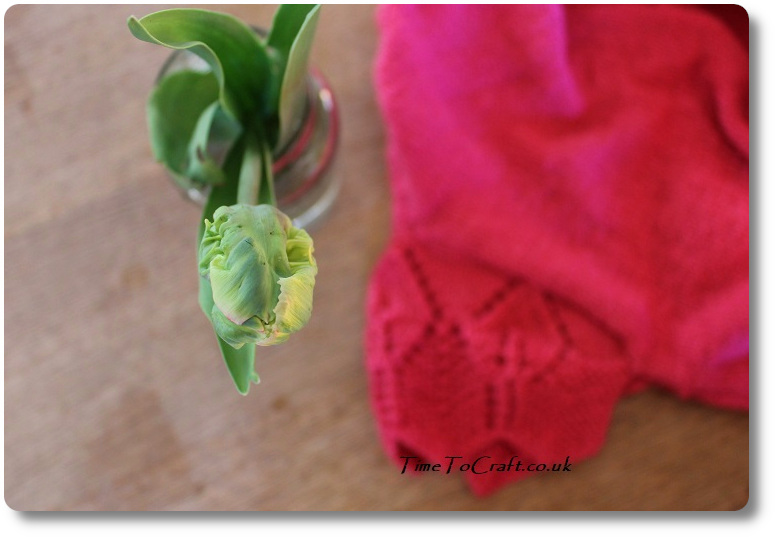 Craft
After finishing my raspberry waistcoat last week, I had second thoughts. I wasn't happy with the sleeve cuff. This week I frogged the cuffs and added a small sleeve, on one side, using the same stitch pattern as the hem. I am so much happier with it. It feels wearable now. I need to knit the other sleeve and hopefully I can leave it alone until I find the right set of buttons.
Watching
We watched Made in Italy on Prime and loved it. It stars real life father and son team Liam Neeson and Micheal Richardson.
The hottest contention for us was the house being left for 20 years. Not convinced. Firstly the outside plants were too well pruned and the house would have needed far more repairs, but more to the point, someone would have moved in, in the meantime. Believe me.
Putting that aside, the film is a mixture of funny and touching, but it's the location that wins it for me. The Tuscany landscape is reason enough to watch it. Makes me want to go back. We lived in the south but I remember visiting Tuscany, as it is so beautiful and left quite an impression.
I remember celebrating my parent's 25th wedding anniversary, when we lived in that house. This week they celebrated their 65th.
Right. Now I just need to figure out how soon we can travel to Italy. Anyone coming with me?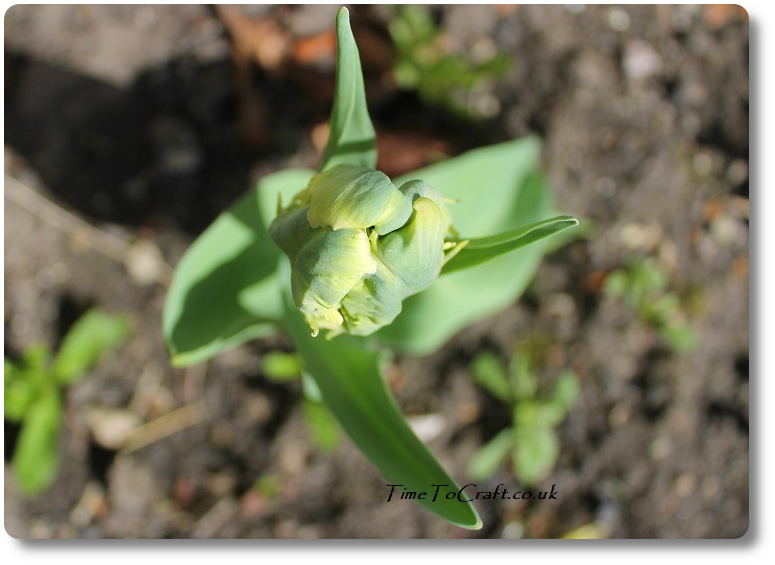 Sigh. If only.
A girl can dream.
Although if we're flying on a Friday, you might want to check which one.
Back to the world of reality. Tomorrow is definitely Sunday. I've had enough of Fridays for one week.
I'm joining in with Anne's Word of the week linky. My word is Friday.