Leafy waistcoat ready for summer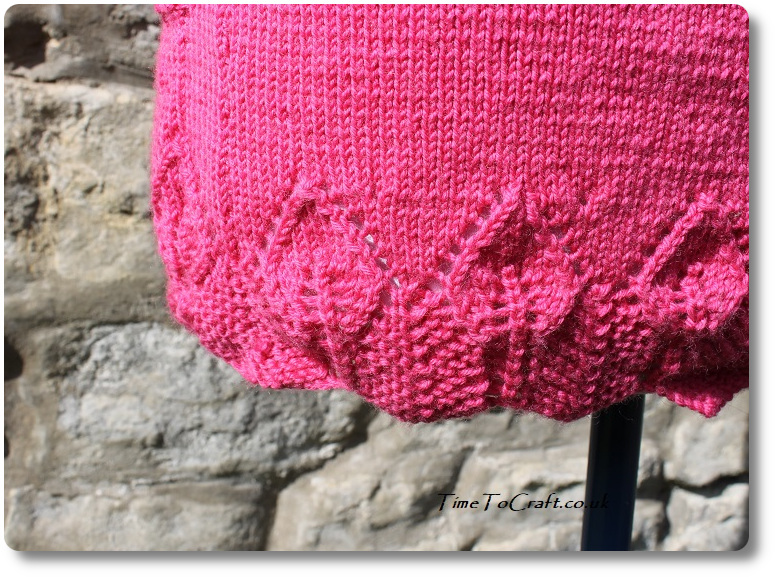 I'm a great believer in taking on something that frightens or challenges me, once in a while. Not all the time, because that would be plain exhausting. Most of my career, I've applied for jobs that have taken me out of my comfort zone. I tend to throw myself in and not take the easiest route.
Not that the challenges have to be big. Anything that acts as a tall enough hurdle counts.
It may not sound like a shop stopper, but, when it comes to knitting, picking up stitches down the centre of a cardigan to make a button band, has always been a hiccup. Actually picking up stitches full stop is enough to condemn a project to the work in progress pile for time out. I'm prone to procrastination and I know it.
This was exactly the fate of my pink leafy waistcoat. It was there for almost a year.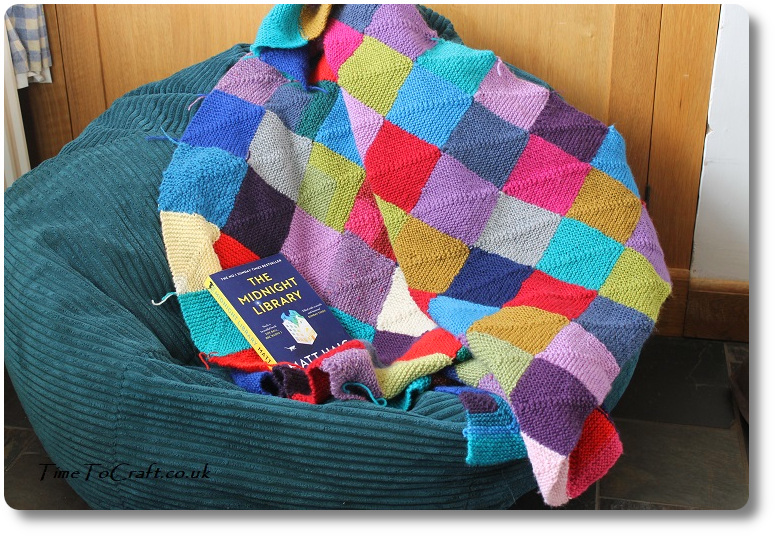 Good news is that I've conquered it. After knitting my corner to corner blanket, I am thankfully now a dab hand at picking up stitches. Nothing like a project to knock the nonsense into the far field. I was able to pick up the waistcoat again and fly up the buttonhole band, as if it had never been a problem.
I'm so pleased to have reached this stage. I was drawn to the leafy hem initially. I loved the zigzag edge. It proved tricky and I undid it several times. Once I had the hang of it, I knitted the hem for the two front panels and the back at the same time, before adding the length. Just in case I forgot how to do it in the meantime.
I still have the buttons to add and the waistcoat to block. The cuff of the waistcoat needs attention as it's a bit wrinkly. I'm going to be patient and wait for the shops to open again for the buttons.
I think the waistcoat will look good over a summer dress and it may get an outing before the buttons have a chance to be sewn on.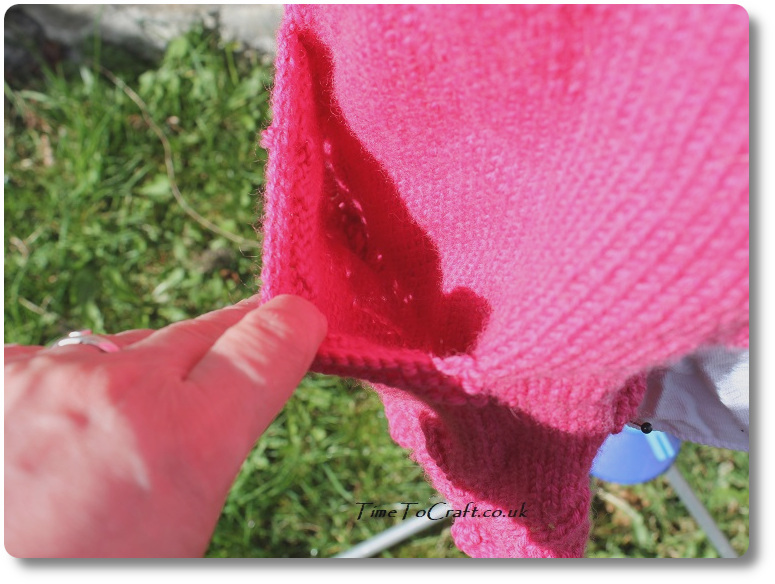 Before I finish, I need to mention the pockets. Quite frankly, it's amazing I've got this far without bringing them into the conversation. I love pockets. I've added plenty of pockets to jumpers when I've knitted for my children, but not for myself. A definite oversight and this project put it right. I like learning new construction techniques and this pattern had a slightly different method than I've used before, but pockets are pockets, and where would we put those odd little things that we need to carry around?
Please don't answer.
Details
Pattern: King Cole 4750 long version  size 2
Yarn: King Cole Merino Blend DK colour Fuchsia