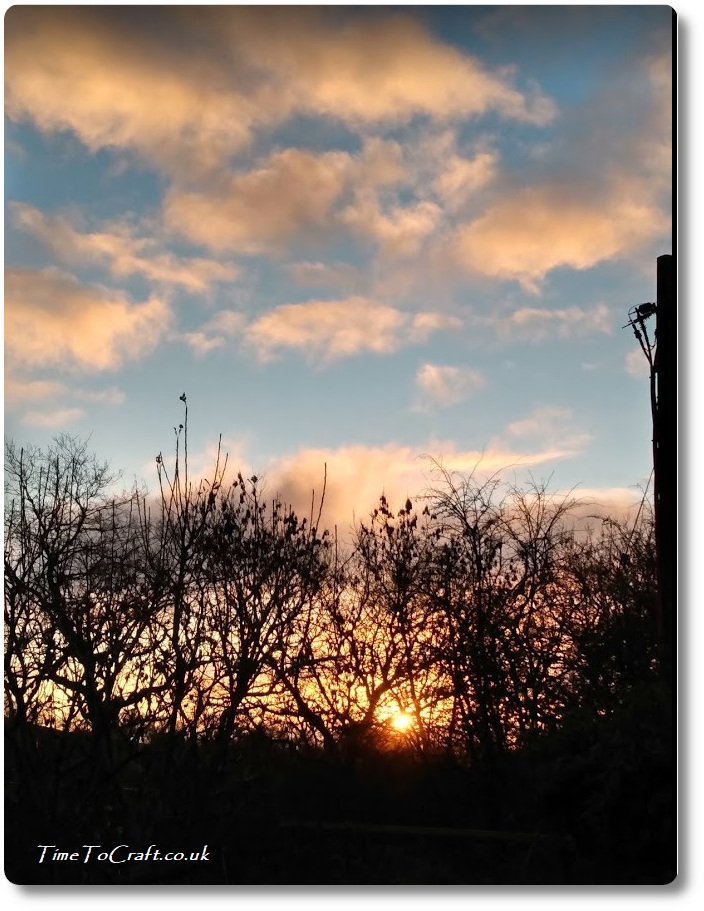 We are back to odd.
National Lockdown and the children working from home are not my normal blog posts at this time of year. I'm usually sighing at the prospect of mud season and wondering if I can hibernate. Looking back, common themes seem to be picking up half finished craft projects or just using what I already have in my craft cupboard. Oh, and the healthy recipes, in a bid to lose some festive inches.
They are all still there, but this time overlaid with a routine of having the children home, working from their laptops. Full marks to school, who have put together a brilliant timetable of online lessons. It follows their existing timetables. The children log in to MS Teams and the teacher teaches. I've caught parts of their lessons and the teachers are doing an amazing job. My two school teens feel that they are learning more, which is even better.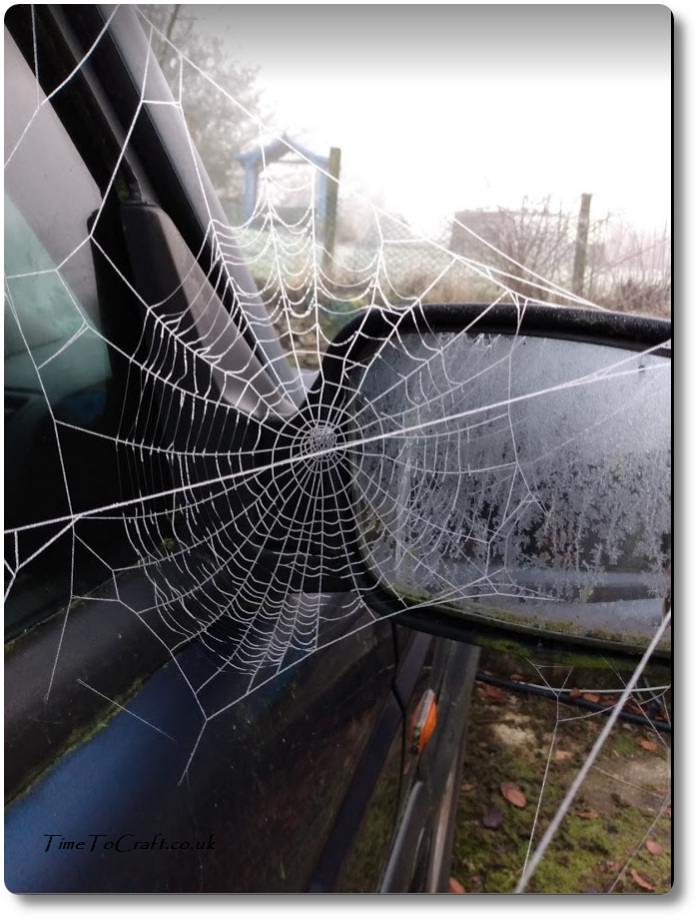 School
We did have an interesting start to the first day. We were out on our morning dog walk, so missed the fun. Isn't that always the way? Anyway, school transport turned up. I hadn't expected that.
We are official keyworkers, which means our children can go into school during Lockdown. They don't as we work from home and, more importantly, the children are teens. They don't need moment by moment supervision to get on with their work. I hadn't realised that school or the council even knew we were keyworkers. Where do they get their information? I'm guessing a Government body. Something that didn't come up in the last school closure.
Anyway, as we live in a rural setting, the children have door to door transport to school, in the normal run of the mill. It was this transport that turned up, insisting that the children need to get ready and go in, because we were keyworkers. I'm guessing it didn't help that we were conspicuous by our absence, at that crucial moment.
They were faced with Middle Teen who stood her ground and was going to have nothing to do with it. Younger Teen said that she handled it well. I can only imagine. Makes me feel sorry for the driver faced with my determined teen.
Quick call to the council sorted it out and there were no surprise visits for the rest of the week.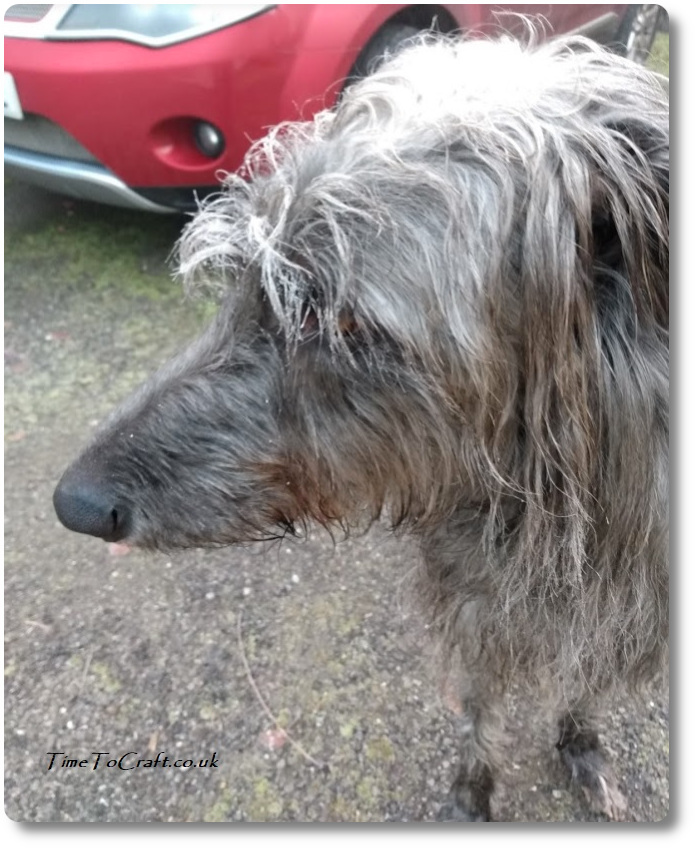 Outside
Hero had his third birthday, this week. As his present (a squeaky seagull toy) was a day late, we tried to delay his birthday by a day. I mean. He's a dog. He won't know. Wrong. Apparently "birthday" is in his canine dictionary. He seemed to know it was his day. The next day, he discovered where I had hidden his present and was on the verge of opening it by himself. Honestly, it is like having a fourth child. Except one that insists on going out.
We've been enjoying all the weathers, this week. Freezing fog one day, that left us with frost on our hair and fur (see Hero's face above.). Walking through the falling snow, another day. Ice on the roads, most days. I do love the changes and it surprises me how much I enjoy being out there, whatever the weather. I'm sure if we didn't have to fit in dog walks, I'd skip some days. It's easier once you're out of the door.
Crafting
Craft wise, I've been mainly knitting. I have a clutch of new dishcloths, to show for my efforts and I've also started on a mohair snood for me. I had all the yarn already, so that feels a little bit more normal.
There goes my week. Slightly unusual meals, as I run down the freezer and fridge, ready for our next shop, this weekend. It's been several weeks since I last shopped, so meals have reached the stage of being a tad odd, but very inventive. It really does fit in with everything else being slightly odd.
Joining in with Anne's word of the week linky. My word(s) is "back to odd". Not unfamiliar, but still not as it could be.