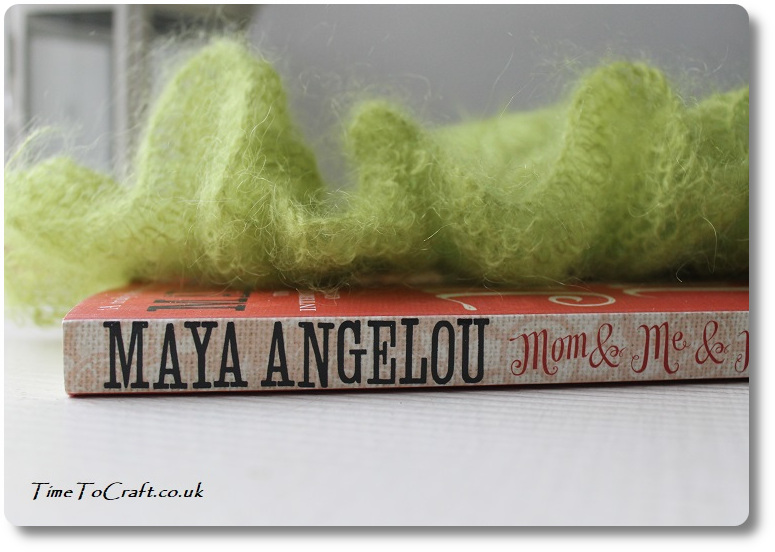 I've never knitted with cobwebs, but if I had, I imagine it would be a similar experience to knitting with featherweight mohair. Maybe less sticky though than actual cobwebs. Less upsetting for the spiders, but oh boy, this yarn is thin and light, and surprisingly warm. I need a good light to pick up the strands as I knit, but it is well worth it.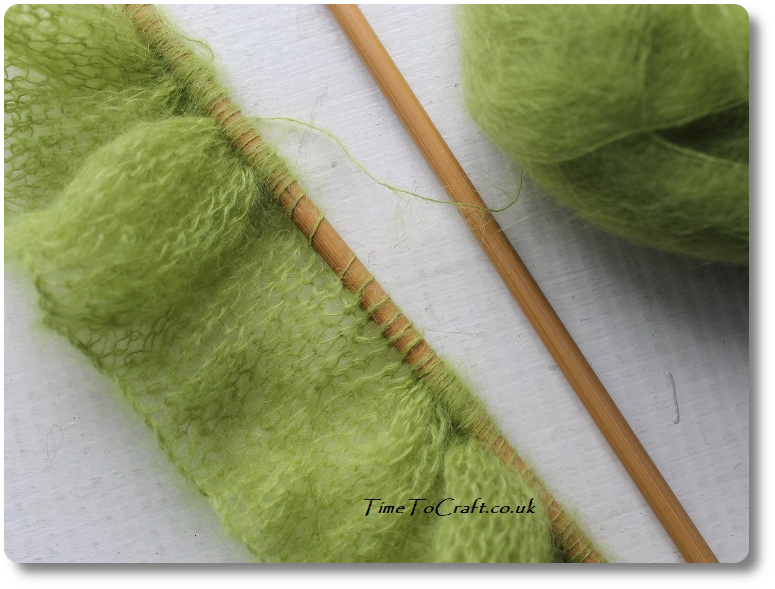 I'm knitting a snood for me. No pattern. Nothing fancy. Just stocking stitch in Wendy Air. It is a lot easier to knit with than I thought it was going to be. I originally bought the yarn to make a lacy shawl, but the combination of thin wisps and fancy stitches defeated me. In fact, one ball gave up on me. I lost the end of the yarn somewhere in the ball and I really can't find it. I feel it laughing at me.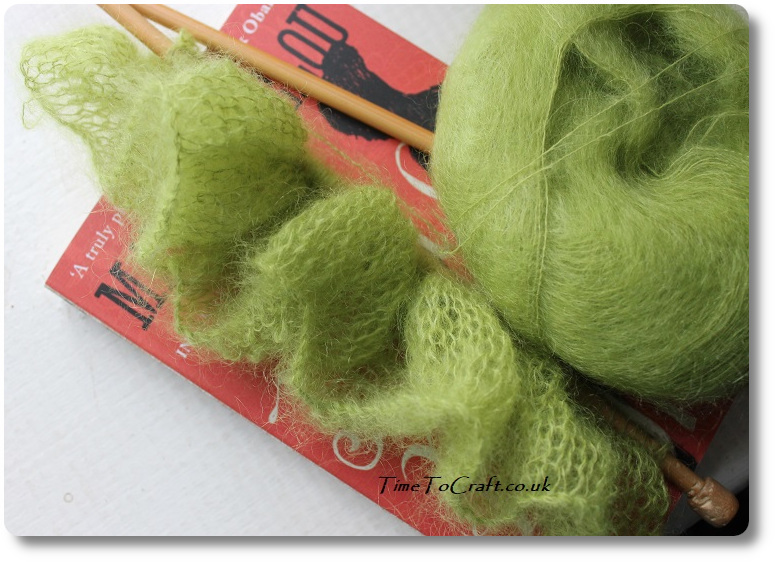 This time round, I'm really enjoying knitting with it. I'm quite tempted to knit a jumper in this yarn next.
As it's the first Wednesday of the month, it's time for Ginny's Yarn Along (I'm early again), so I need to include my current book. I bought Mom & Me & Mom (affiliated link) before Christmas and have had so little time to read it. We've had lots of family time, over the holidays, in the form of movie nights. Great for knitting. Not so conducive for reading.
She's an author I've wanted to read for so long. It seems like every other motivational poster at our school is attributed to her. Slight exaggeration, but Maya Angelou does keep popping up. At Middle Teen's option evening, the English teacher had her on his suggested reading list, so I thought now was as a good a time as any. Not read much, but I am enjoying her style.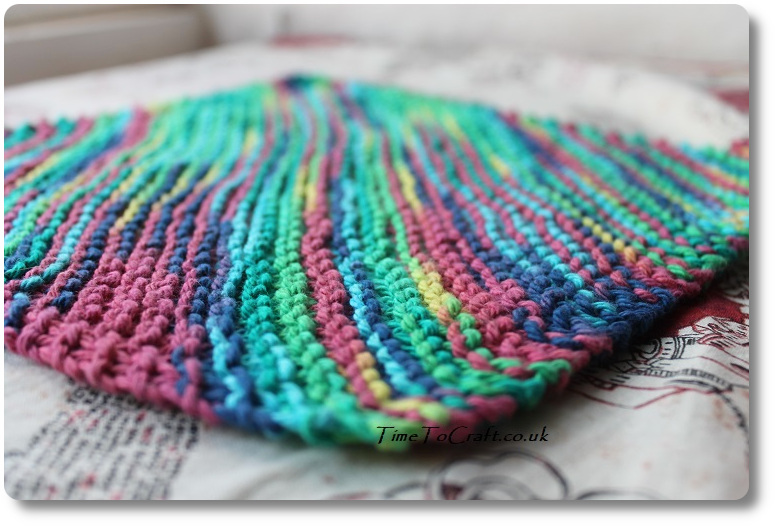 Final knit to share. I've been knitting dishcloths again. I love this type, as it's great for swishing-swoshing down surfaces, and the colours make it a fun chore. That might be pushing it a tad. I'm not known for my prowess where cleaning is concerned. I'd rather be crafting or gardening. Anyway, colourful and good for purpose cloths work for me. A super easy knit too.
So what have you been reading? Anything good to suggest, that's caught your eye?