Happy Easter 2020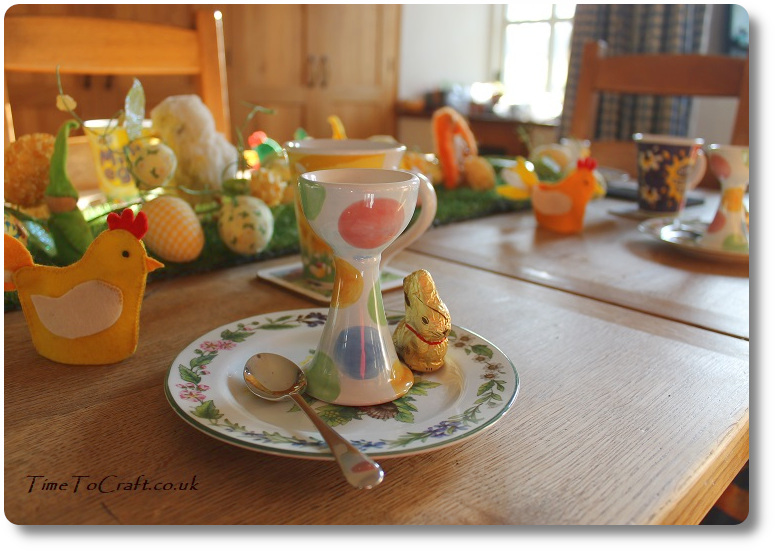 I'm always the first up. Plenty of time to set the breakfast table. Ecletic collection of Easter and spring bits and pieces to go in the middle of the table as a centre piece. Can't skip on a family tradition.
Managed to have two cups of mint tea before anyone else made it down. How times change, but I'm determined to make today slightly difference from all the rest.
Although, we'll still be outside planting up the kitchen garden. So much to do.
Hope you are all staying well.
4 Responses to Happy Easter 2020
There have been cases when people lifted my photos and words, and used them without credit to me or asking permission first. Using them for their own commercial gain. I have now added a level of security to deter people from doing this. Apologies to people who do play nicely. If you would like to use any of my photos, please contact me.
All my words and photos are copyrighted to me. They cannot be used for commercial benefit by anyone else. If you would like to use any of them, then please ask me first and don't just take. Written permission only. Don't pass my words, photos or ideas off as your own. It's not nice.
Cookie Policy
Our web pages do not use cookies however this website uses Google Analytics, a web analytics service provided by Google, Inc. Google Analytics uses cookies to help us analyse how people use our site. The use of cookies by Google Analytics is subject to change.