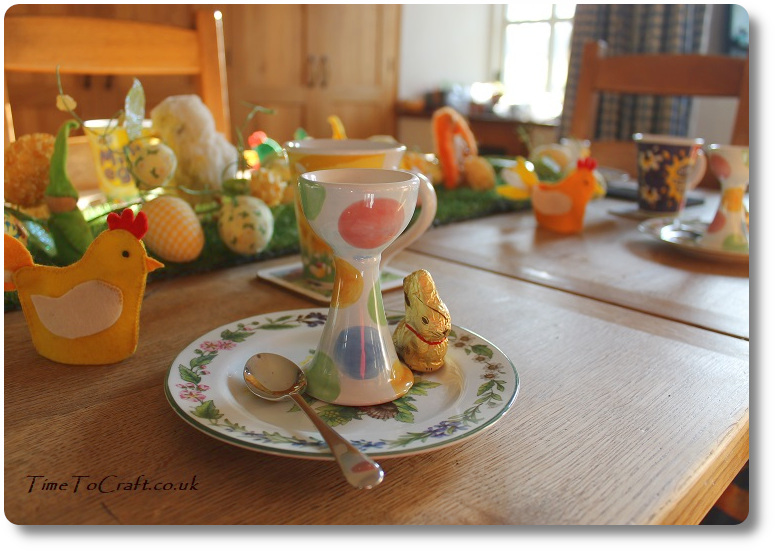 I'm always the first up. Plenty of time to set the breakfast table. Ecletic collection of Easter and spring bits and pieces to go in the middle of the table as a centre piece. Can't skip on a family tradition.
Managed to have two cups of mint tea before anyone else made it down. How times change, but I'm determined to make today slightly difference from all the rest.
Although, we'll still be outside planting up the kitchen garden. So much to do.
Hope you are all staying well.