Tomato – word of the week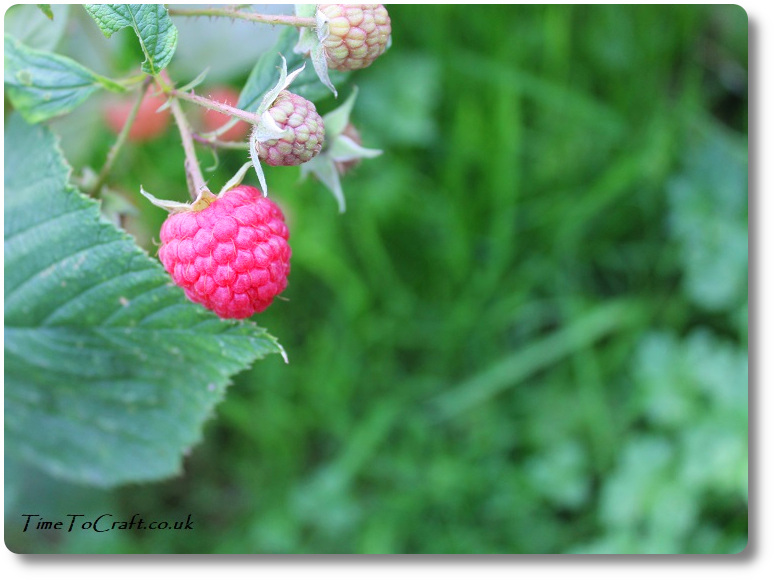 My first experience of bottling tomatoes was in an Italian kitchen of a family friend. Bizarrely, the wife was American and the kitchen staff were from the Philippines, so with us Brits thrown in the mix and the kitchen being in Italy, it was a truly international affair. I was a teen. Maybe pre-teen, but I was given the best job of the lot. Standing at the far end of the pleasantly warm and fragrant kitchen, it was my role to pop the basil leaves into the neck of the bottles, before the caps were added. A cushy number.
Now, you'd think that with three continents worth of knowledge of bottling tomatoes and an undemanding role in it all, I would be on the fast track to becoming a guru on the subject. I had time. No. All I remember are the plum tomatoes and the thick, red sauce they made, filling bottles that I'd only ever seen wine in before. Lots of smiling faces, as homegrown food was preserved for later. Oh, and also that no tomato should ever exist without basil somewhere near it. An undisputable fact that I still live by.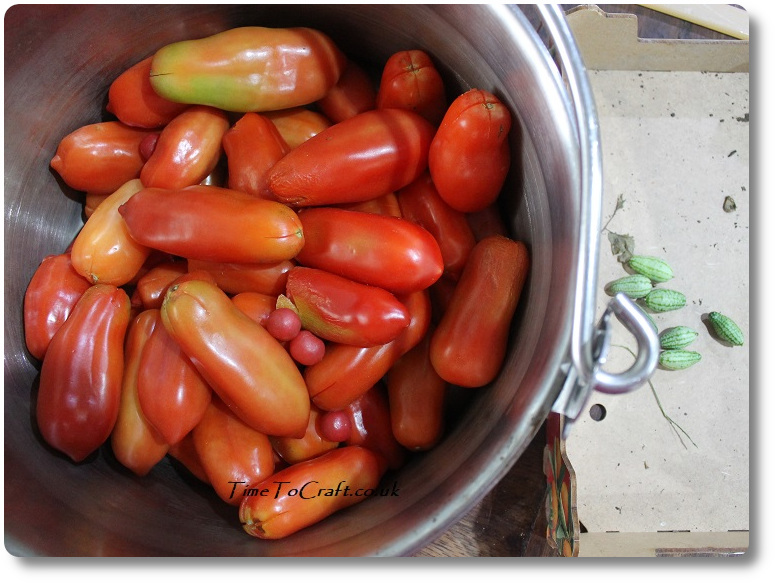 Several decades later and I'm still stumbling through the process. This year, I have grown more plum tomatoes, in the hope of recreating that thick sauce, I remember. I do have a passata gadget, but I still find the best way to de-skin tomatoes is to score a cross at the top and cover them with boiling water for 10 minutes or less, off the heat. Wastes less.
This week has certainly been punctuated by tomato processing. Sun dried, ratatouille, pasta sauce. Ketchup next on my list. Once I've dug out my glass ketchup bottles, I keep specially for this process. More squat and chunky than the wine bottle shaped ones of my childhood experience, but if I close my eyes…..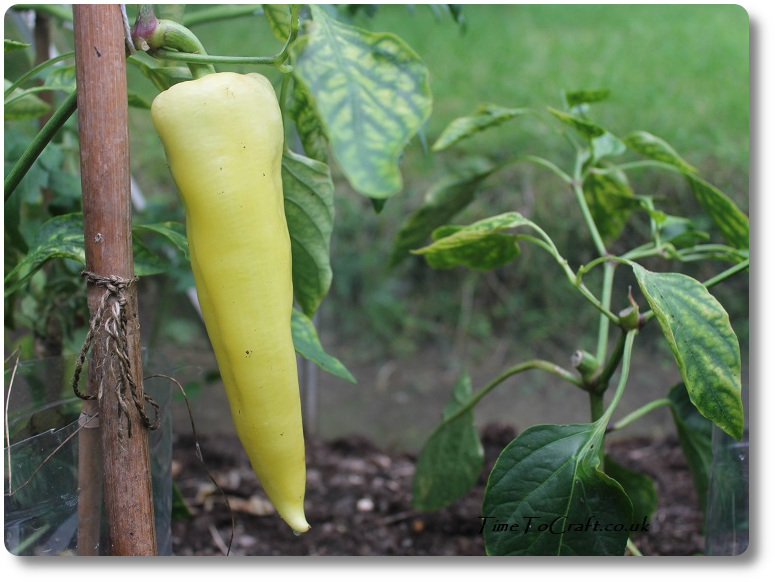 (unicorn pepper waiting to ripen)
There is more to bring in yet. I'm not even looking at the apples, if I can help it. Between you and me, I'll admit that I've reached the point, where I'm a little bit jaded. Grateful for everything growing so well, but not so gleeful about getting the beans or raspberries in, each day. Happens every year. Temptation to put up a PYO sign at the gate, but I'm holding on to the thought that in the cold months, I'll be glad I made the effort. I find myself scowling at myself for thinking that way.
Probably doesn't help that it also seems to be peak season for school to send forms and information out. Seriously, my laptop notification beep was on overload yesterday, as a stream of emails from them came in. Fun and games going through them all this weekend, with the appropriate child.
We've also been in to school for an information evening for Middle Teen. How we can support her through the next two years running up to her GCSE exams. We've already been through this once with Eldest, but the school has changed its method (again), so not a waste of an evening, after all.
Over the last year or two, I've been more aware of how many of their friends are getting tutors. It's not something I've rushed into, but I can see how this advantage is really making a difference, and gaps are appearing. I have avoided it. I'm no tiger mum.
Once saw a tiger mum shouting up a climbing wall, to her offspring, to climb faster. It shattered the quiet and considered climbing of the whole wall for several minutes. At that point, I knew I could never be a tiger mum. Not my style, but I've come to realise that extra tutoring is not about pushing, but more providing. The school cannot give 1-2-1. Of course not, but we can. A pass just doesn't seem enough, in my mind, after all those years in school.
I've done my research, and we are heading down that route, with our first lesson booked. We'll see how it goes. It's not as if I haven't tutored other people's children, so I know the advantage. Anyone else gone down this route?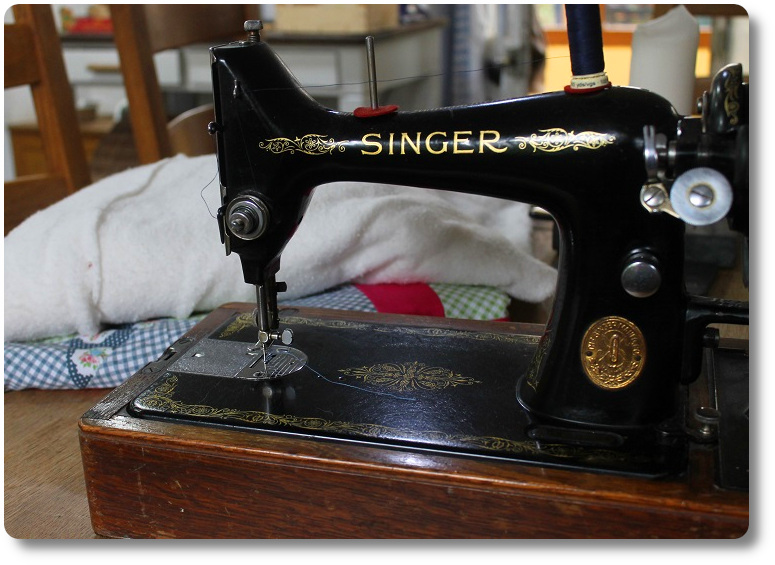 There goes another week. A week where I channelled my inner tiger mum and roared quietly. Where I brought more garden goodies in and started to feel like I'd had enough. Also, a bit of making going on that I can't really show you. Is it the weekend yet?
Joining in Anne's Word of the Week. My word is tomato. When you start to dream about them, you know it's taken over your week.