Fox and cubs…. and Mr Mole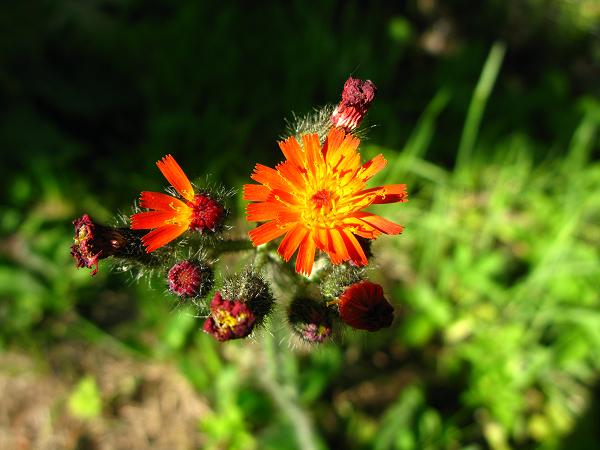 The first of our fox and cubs have flowered. Disturbingly, it is right next to our chicken run. Maybe it will frighten the real bushy tailed foxes away. It is a small flower, but the with a huge personality. The orange shouts out across the garden.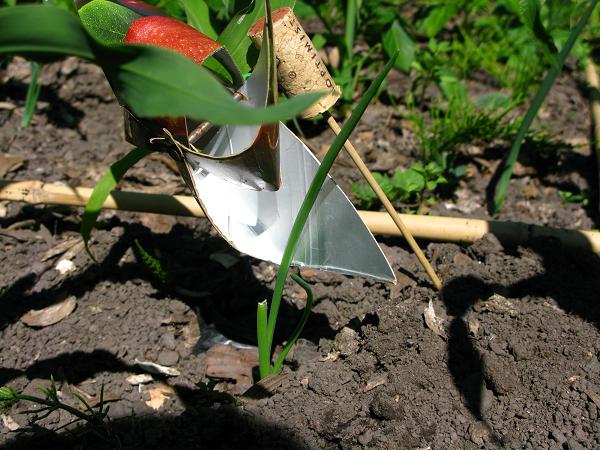 As for Mr Mole, he has returned. I'm beginning to wonder if he has been reading this blog, because he made a bee-line for one of the windmills and knocked it down. He did seem to weave around the onions. We've had a bit of rain recently, so maybe that has encouraged the mole to return. Next deterrent I'm going to try is eucalyptus. I soaked the end of the windmill stick with eucalyptus and stuck/stabbed it into the tunnel.
I have finally given in to starting a project using the wonderful blue wool, my mother-in-law gave to us. It has been sitting on the side, taunting me. I should have put it away, but I love the colour. I found the Daisy cardigan on Ravelry for one of my girls. It is a top down knit which is perfect as I'm not sure how this wool is going to knit up. My MIL described it as textured, which I think makes it more fun to knit.
Sitting down and knitting is about all I feel like doing at the moment as I'm struggling with a cold. The children made Father's Day special without needing my help and I did manage to make a cake for our wedding anniversary. I had so many things on my to-do-list for this weekend. Blah! I hate summer colds.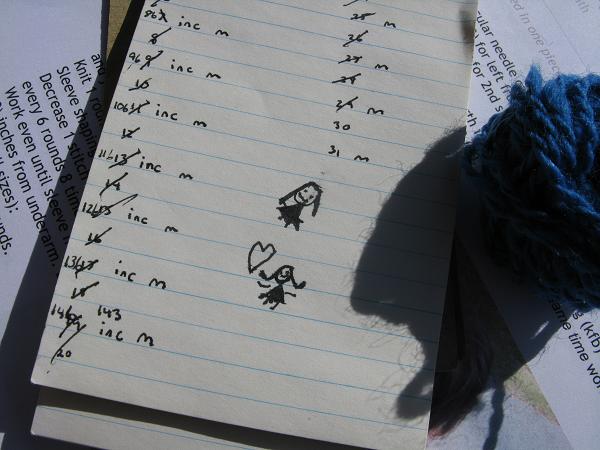 The children have all been extra loving. Look at the little drawings BL drew on my knitting notes. She tells me that one is her and the other is me.