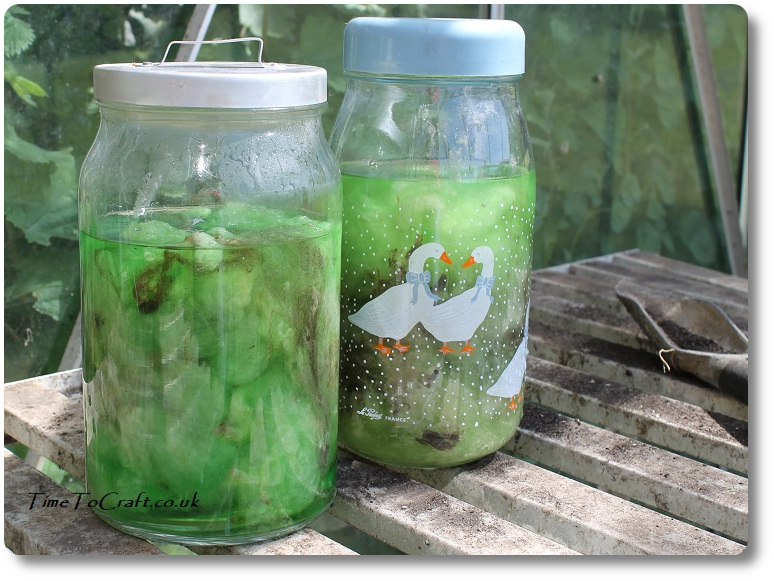 I've wanted to try solar dyeing for a while. Using the heat of the sun to force the fibre to take up the dye. Yesterday was perfect. I had fleece and dye, plus it was warm. Even warmer in the greenhouse.  A good day to experiment.
I have a few packets of Kool Aid to use up. Opening up the packet, yesterday, took me straight back to hot summers of my childhood. A jug of Kool Aid was always a treat and refreshing. Having read about the ingredients, I am now much happier to use it for dye rather than as a drink. It makes a good dye, which kind of makes me wonder what it did to my insides, all those years ago.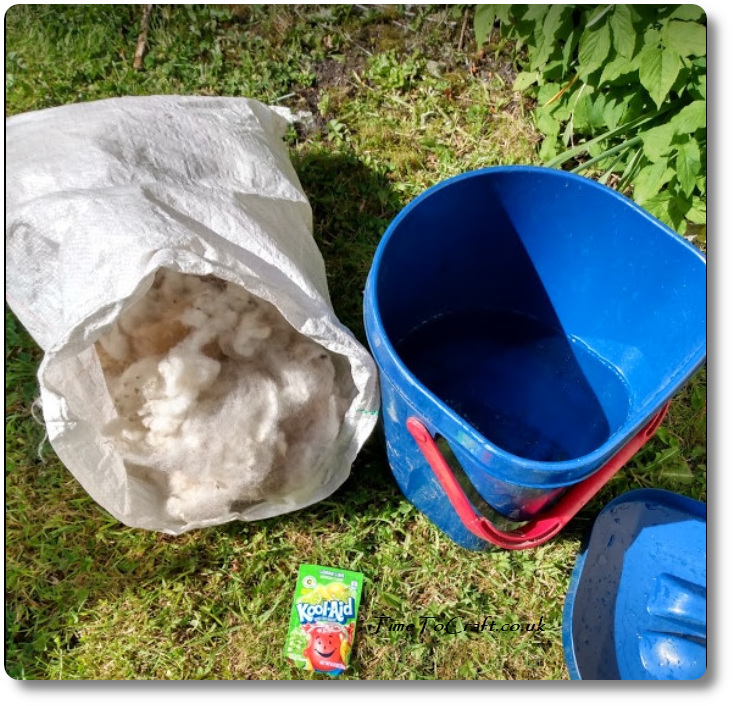 Anyway, back to yesterday's project. I started by soaking the fibre in cold water. I was using the white from a Jacobs sheep fleece. While it soaked for half an hour, I set up two large jars with warm water and a sachet of lime/lemon Kool Aid. I forgot to add vinegar at the stage, but did add it later.
I split the fleece in half and squeezed the excess water out carefully, before putting it into the jars.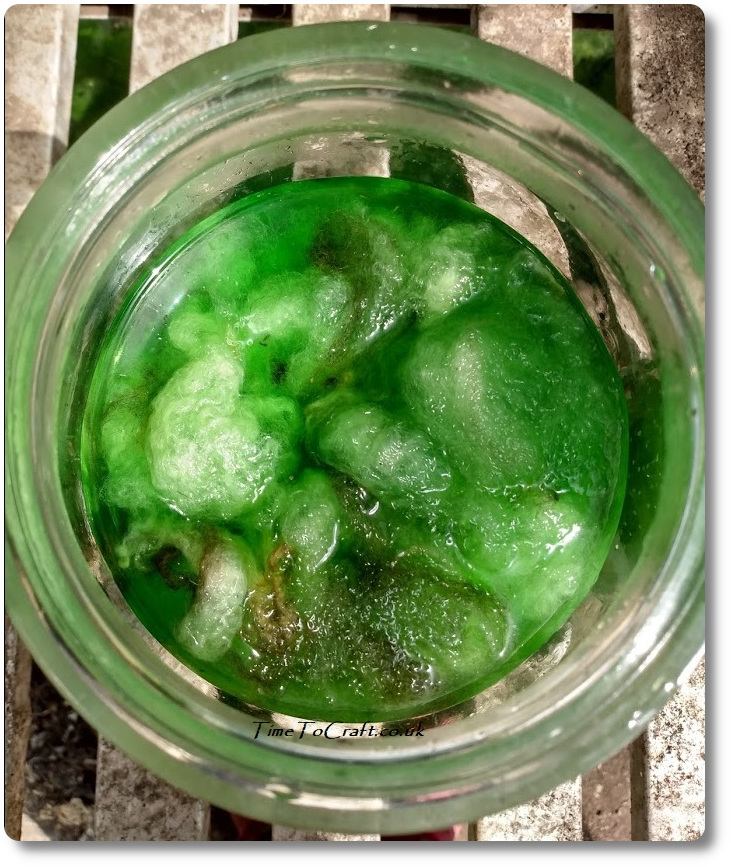 I put the jars in the greenhouse. I was surprised at how well this worked. The water rose in temperature during the afternoon. It was warm enough to bathe in. (Just not in a greenhouse. Obviously.)
The alternative to using solar power is to simmer it on the stove top.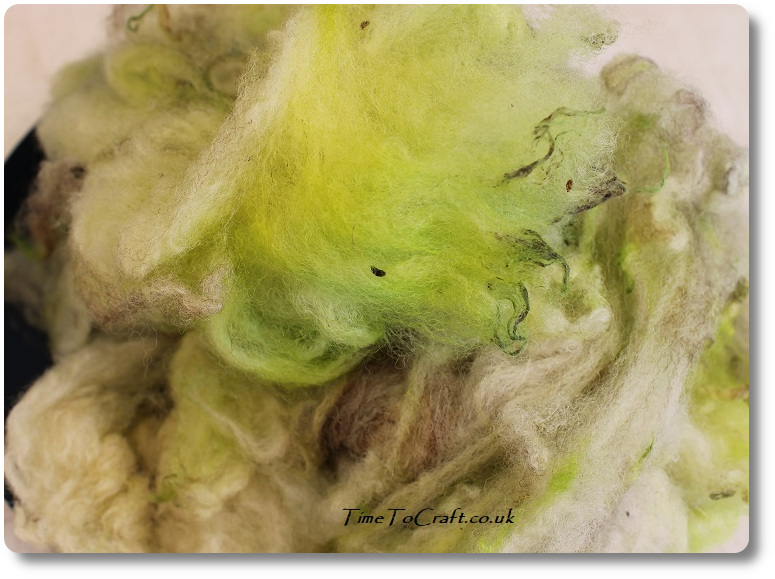 The water should run clear once it's ready. I washed the fleece gently in cool water and it is now drying. I am happy with the results. For a stronger colour, I should have used more than one packet and I wonder if the packet was too old. Best before date was three years earlier. Also, it might have helped if I'd put the vinegar in earlier.
Still, I now have green fleece ready for a felting project, I'm working up to. I also proved that solar dyeing works for me and it has inspired me to try something similar using the greenhouse and the sun's power.
I see lots of summer projects and experiments ahead of me.