Dragon scales – My Sunday Photo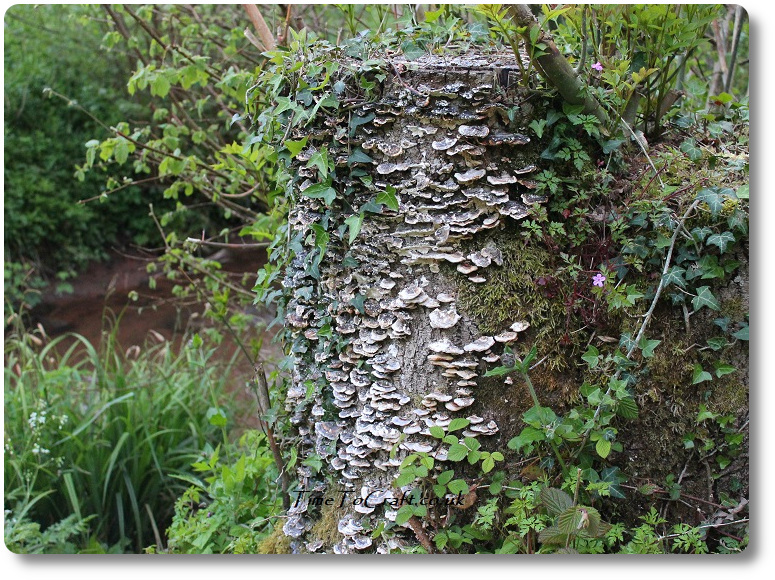 Spotted a fungi covered stump on our dawn chorus walk. Easy to over look when your eye is drawn to the woodland floor, covered by the spectacular and colourful show of bluebells and stitchwort.
To me, this is just as spectacular. The texture and subtle shades. Like scales of a sleeping dragon. Surely a legend or tale should be woven around this old sentry. Am I the only one that walks on, still filling in the blanks of the story for this woodland landmark, I wonder?