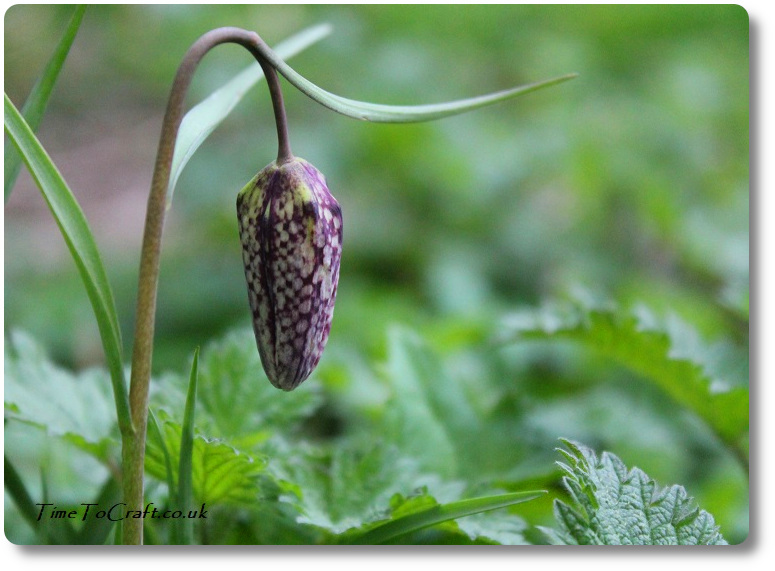 It's my Friday round up again and looking over my list, I have no idea what word ties them all together, but would you be surprised if my list included a tale involving a loo again, this week? It's true. I can promise no frogs this time. Nothing with a heartbeat, at least.
I'll get to that one in a bit.
Spring
First up, I'm really enjoying seeing the garden wake up. I sat in bed this morning watching a bullfinch just outside my window. Such beautiful birds. I often hear them when I walk through our woods. They seem to stick together as a family.
The flowers are appearing. I was thrilled to see the snake head fritillary budding up in the garden. There are three buds so far. We have a carpet of primroses and patches of white violets too.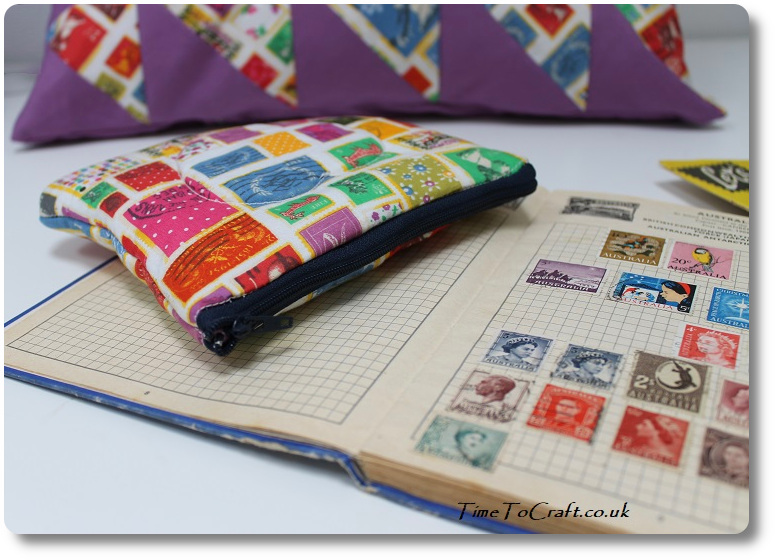 Making
I've finished the front of my cable jumper. I love cable stitches. The pattern revealing itself as the stitches twist around each other. It is interesting to knit and takes concentration. I'm doing the back of the jumper now which is plain stocking stitch. Not so exciting to knit, but it will keep my back warm eventually.
I've decided on the border fabrics for my quilt and they are now hopefully winding their way through the postal system, as I write. In the meantime, I've finished another project involving patchwork. Sneak peak in the above photo. I do love making pretty things.
Eating
I made a different type of muffin this week. The sudden urge to try maple syrup and pear was slightly driven by one solitary pear in the fruit bowl. It worked. The pear and syrup were just the right balance.
One thing that's dawned on me this week is that the book "Tiger who came to tea" is not fiction. Not just a sweet story to entertain toddlers. It is an advisory manual, distributed to all new parents as a warning about what the future holds. More in the style of a fairy tale, educating the unwary. Admittedly, I remember someone spelling it out to me at the time, but it was so easy to put it to one side.
It is subtle. It may wash over you as you gaze lovingly at your sweet, little children eating small plates of dainty sandwiches. Just like Sophie in the book.
Now exchange the word teen for tiger and it all becomes clear.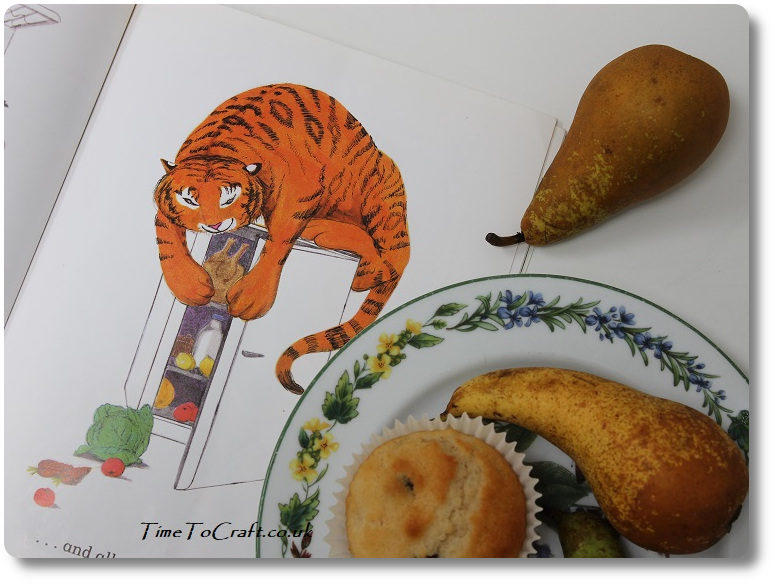 My children fall into the category of tall and slender. I've always encouraged healthy eating, but our house is not totally snack free. I'm no saint. We've cut back a lot. They tend to eat fruit and salad as snacks now. As well as home baked muffins.
Teens eat. All the time, if they could. The cry goes up within minutes of finishing a meal. "Can I help myself to a sandwich?" It doesn't matter how much you feed them, or how full you're feeling, somehow the food doesn't seem to reach their stomachs. The photo above is for real. Except I can find up to three tigers in my fridge, some evenings.
Other parents of teens, please tell me I'm not alone.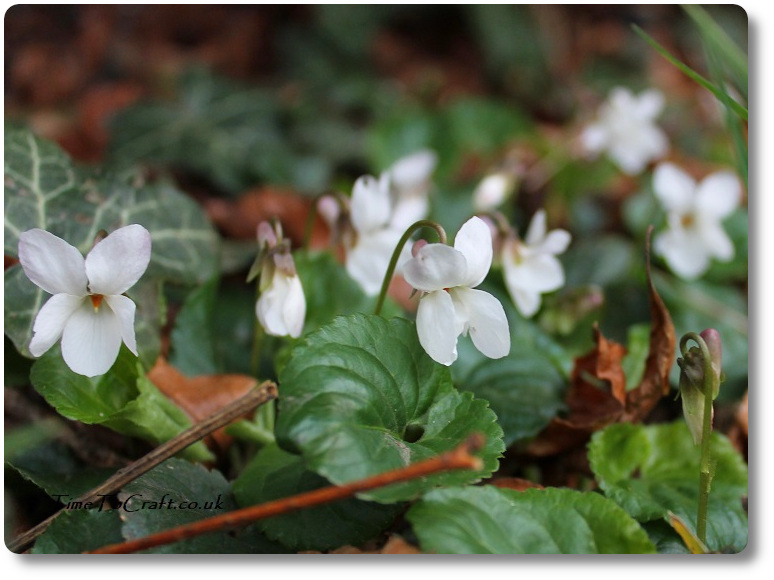 Learning
I'm not surprising really, with all the energy needed to grow in body and mind. I remember being told that the energy from one peanut was enough to fuel something like half an hour of maths. Or was it the other way round? Half a peanut for one hour.
Eldest has started to learn to drive. She's one of the youngest in her school year. Most of her older classmates have already started down the road of earning their licences. She's not old enough to go on the public road yet, but private land is another matter. Mr TTC has been teaching her. He tells me she has taken to it like a duck to water. They tackled reversing last week and he was very impressed.
(hop plant starting to leaf up)
Now to my final tale. I'll keep it short. One evening this week, a series of events lead to me walking down our lane, in the dark, with my eldest teen and Hero the hound. It wasn't the calmest of walks, so by the time I reached home, I was slightly rattled and distracted.
So I forgot.
There was a terrible cluttering and splash. Took me a few seconds to realize. Groan. I don't usually carry my phone in my back pocket. For good reason. The inevitable happened and my mobile ended up testing how waterproof it was in the loo. (Same loo as the frog last week, incidentally.) First time I've ever dropped a phone anywhere and I've had various mobiles since the mid 90s.
My phone does not work anymore. I've dried it out and taken it to pieces. Parts of it work. It seems to be the display that shorted. Mr TTC has ordered a new one and taken my battery for his own. The good news is that I can take my old phone to bits and work on a project I've been dying to try. Silver lining.
(picture by middle teen)
So that was my week. A mixed bag. I'll go for the word "forward", as it seems to be the direction we're going. At some speed, for some of us.
My bag of fabric has just turned up. Hurrah! Time to prewash it, ready to cut up this weekend.
Hope you all have a wonderful weekend.
Joining in with Anne's word of the week.