A list of new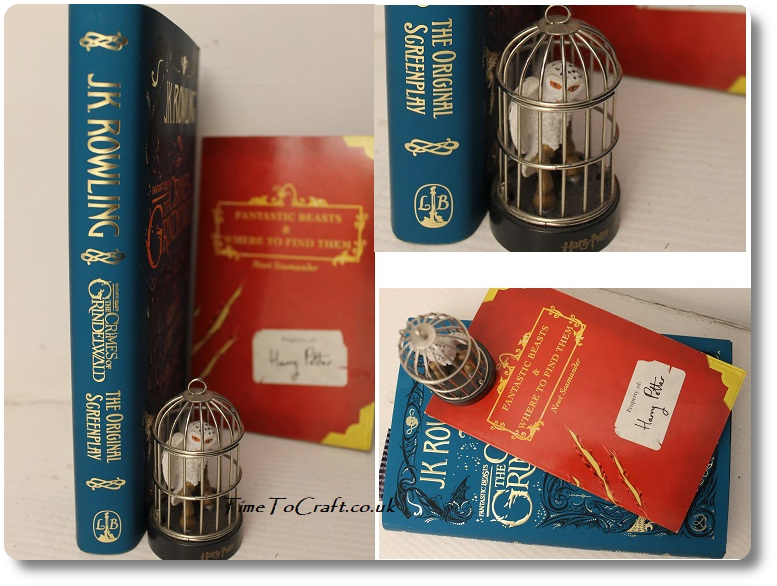 For a quiet week, there have been a fair few new things going on around here. Funny how some weeks go that way. Convince yourself that you've done nothing out of the ordinary. Start writing a list of moments that made you smile and you realise that they are piling up like a mountain of mismatching socks, except more welcome.
Cinema
On Saturday, we booked tickets to see The Crimes of Grindelwald at the Wells cinema.  It is our new favourite place to see movies. It's a small,  independent cinema, with a touch of oldy worldy. The sound doesn't boom, nor can you hear the film in the next auditorium. (Once saw Beauty and the Beast at a big cinema, with the soundtrack of Krull Island adding a touch of je ne sais quoi to the experience.)
Anyway, it was the perfect cinema to see The Crimes of Grindelwald. We all loved it and I shan't say more, as I'd hate to spoil it for anyone.
Afterwards, we headed into the high street to buy a copy of the screen play and have a coffee. I went for a gingerbread latte, which I've been dreaming about all week. Looking up recipes to make at home. Turns out that it is far sweeter than I remember from last year, although I suspect the person serving may have been distracted at the moment they were adding gingerbread syrup. I shall be working on my own recipe…..
Five gifts
If you've read my last post, you'll know we've opted to go with the five present scheme for the children this year (one to read, one to wear, one to do, one to eat and one needed). I brokered the concept to the children this week and they surprisingly took it well. In fact, enthusiastically. They've really got behind the idea and I can already feel the stress of gift organizing being lifted. My target of getting it all done before the end of November may be ambitious, so I'm pushing it to the first week of December.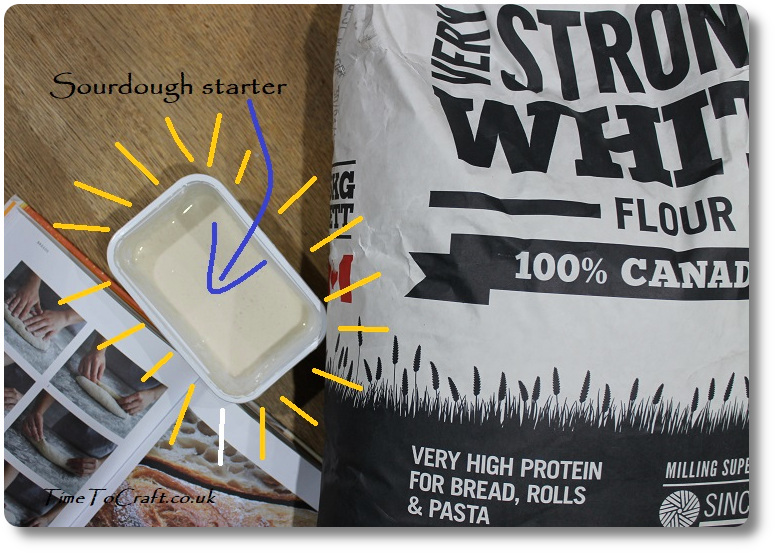 Bread and weddings
My niece came round one evening this week. It still feels a novelty to have a relative near by. Anyway, she brought her wedding dress round to show us. It is gorgeous and she looks amazing in it. Needs a few alterations, which I'm going to help her with, before the big day.
She also brought a tub of sour bread starter, which I'm ridiculously excited about. I've been trying to set myself up to make my own bread on a regular basis. I have a big book of recipes from last Christmas and, more recently, an even bigger bag of flour (yes that is a 16kg sack of flour or around 35 pounds in weight), but I've been procrastinating. No more, thanks to her breadmaking fiancé, who sent over the last part of the puzzle – the starter.
Watch this space. Hopefully next week's round up will feature a photo of freshly baked bread.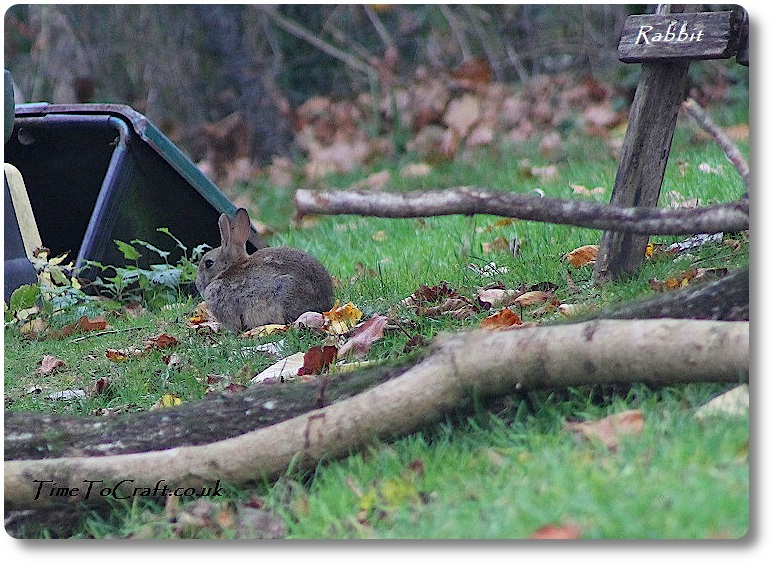 Other news
Seems a rabbit has moved into our garden. It's been fun watching her interacting with the other occupants. She has had a few stand offs with the squirrels and finds the chicken coup a safe place to hide. I think she has made her home under one of the sheds. It would be nice to think she will stay, but they usually disappear before the week is out.
Middle daughter is practising hard for her piano exam next week. It is wonderful to hear her pieces. I hope she does well, as she deserves to.
It still feels slightly odd that our calendar is not full of festive school events, that go hand in hand with having a child at primary school. At the same time, I'm very ready for the change. It does mean that we can focus on our own ideas of fun this year. Our holiday bucket list is up on the fridge ready to be checked off.
I've been busy making Christmas gifts. Unfortunately, I can't show them here for obvious reasons, but my fingers have been working overtime.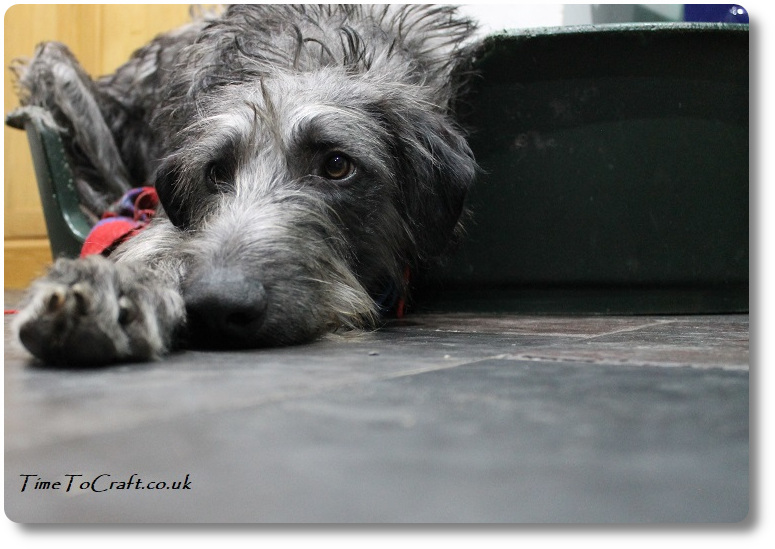 That wraps up my week. A list that makes me smile. What more could I ask for?
Linking up with Anne's Word of the week. My word is new.
12 Responses to A list of new
There have been cases when people lifted my photos and words, and used them without credit to me or asking permission first. Using them for their own commercial gain. I have now added a level of security to deter people from doing this. Apologies to people who do play nicely. If you would like to use any of my photos, please contact me.
All my words and photos are copyrighted to me. They cannot be used for commercial benefit by anyone else. If you would like to use any of them, then please ask me first and don't just take. Written permission only. Don't pass my words, photos or ideas off as your own. It's not nice.
Cookie Policy
Our web pages do not use cookies however this website uses Google Analytics, a web analytics service provided by Google, Inc. Google Analytics uses cookies to help us analyse how people use our site. The use of cookies by Google Analytics is subject to change.