Happy St David's Day 2018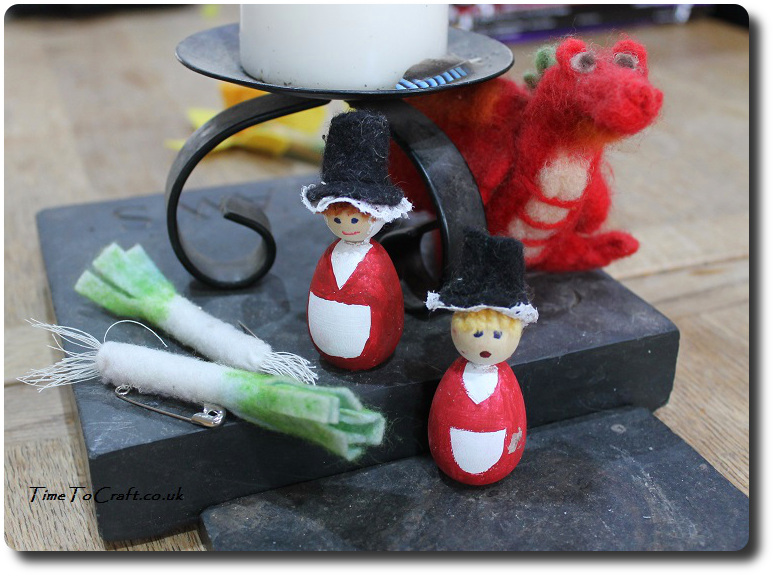 Celebrating welsh roots today. Dug out past years' crafts, as no time to add to them this year. Welsh peg dolls, felt leek brooches and my needlefelted red dragon are in the middle of the table today.  Also a plate piled high with homebaked welsh cakes was conquored.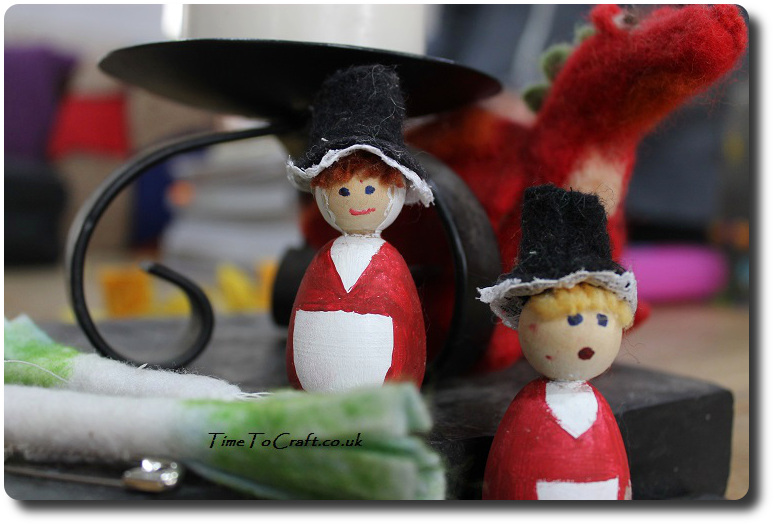 The expressions on the little welsh ladies always make me smile. Can't help adding a caption.
"Nerys had to smile. Blodwen was still under the impression that it was Norbert the dragon who had eaten the last of her welsh cakes, and left her none, but Nerys knew different. Blodwen and Norbert were no longer talking. Nor was Blodwen pacified by the suggestion that leeks would make a good alternative for tea."
(Nerys might not be the only one to hide a few cakes for later. Hee hee!)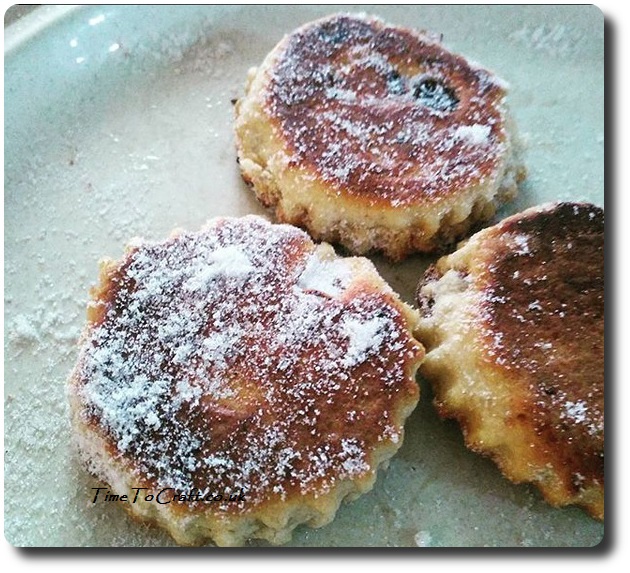 Dydd Gwyl Dewi Hapus!
Anyone else celebrating? Or just fancy a welsh cake anyway?
(How to make: welsh peg dolls, felt leeks, welsh cakes.)