Happy St David's Day and how to make a welsh doll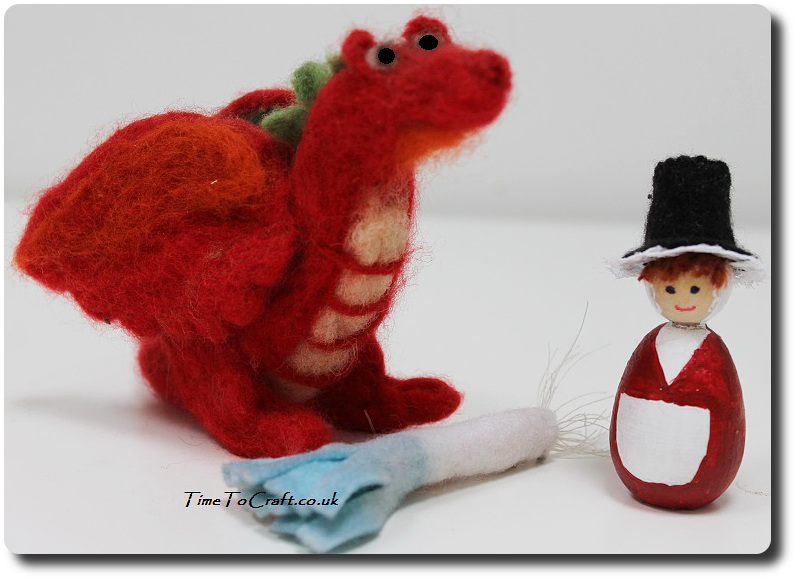 How to make a welsh doll. Nerys explained for the 16th time that Norbert should not eat the leek, but she knew the dragon was only thinking about how well it would go in his cawl* this St David's Day. She could see it in his eyes. 
*cawl: a welsh lamb broth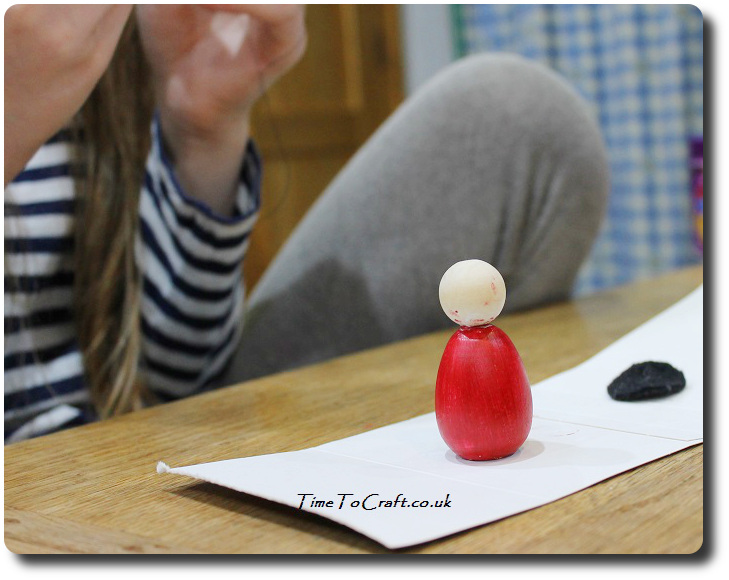 How to make a welsh doll
Among the welsh cake baking and the daffodil admiring around here, this year our St David's day activity is peg dolls. We made little welsh ladies. Blank wooden dolls from Panduro Hobby.
Painted the peg and made a hat out of black felt and the tiniest, and as it turned out, difficult to work with, lace. Glue, lace and fingertips. I'll say no more.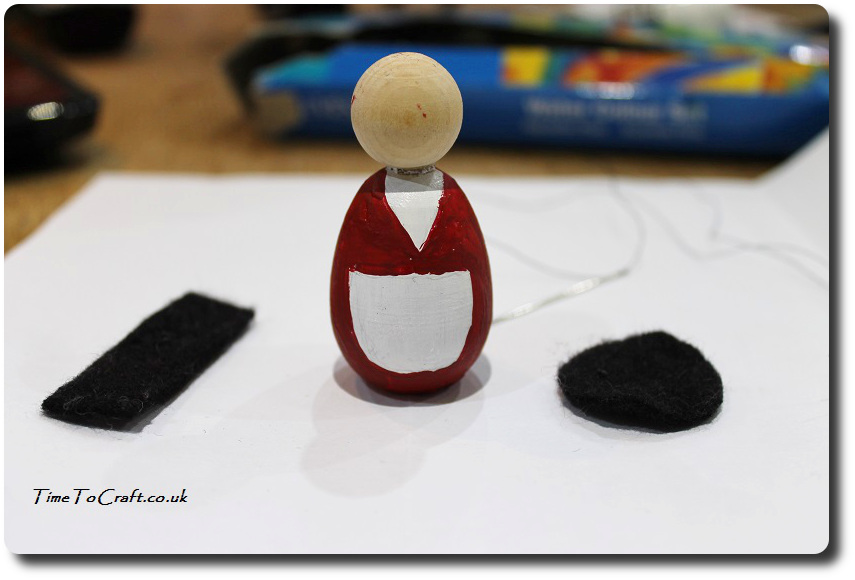 Welsh ladies traditionally wear a white bonnet under their hats. The lace around the bonnet seems to save them from looking like Pilgrims, so I painted on a few curls of lace around the bonnet. (Successively side stepping using glue and lace again in this project)
I knitted a shawl, but it was too bulky, so I'm sticking with the painted version. Simple. The children finished theirs after school today and I'm I set time aside to make a welsh doll, or two, together.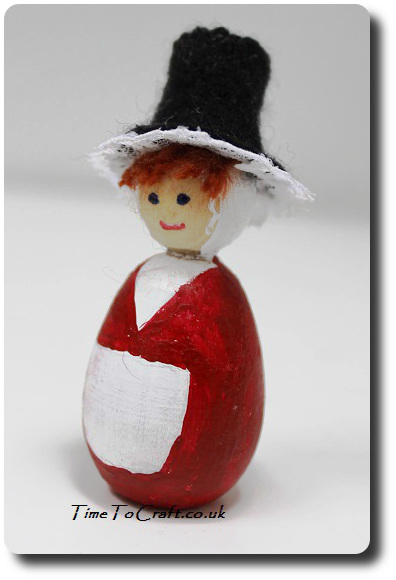 Later that day, Blodwen couldn't believe it when Nerys told her about how Norbert had eaten all the leeks, except one. They would have to cancel the leek dressing competition. Again.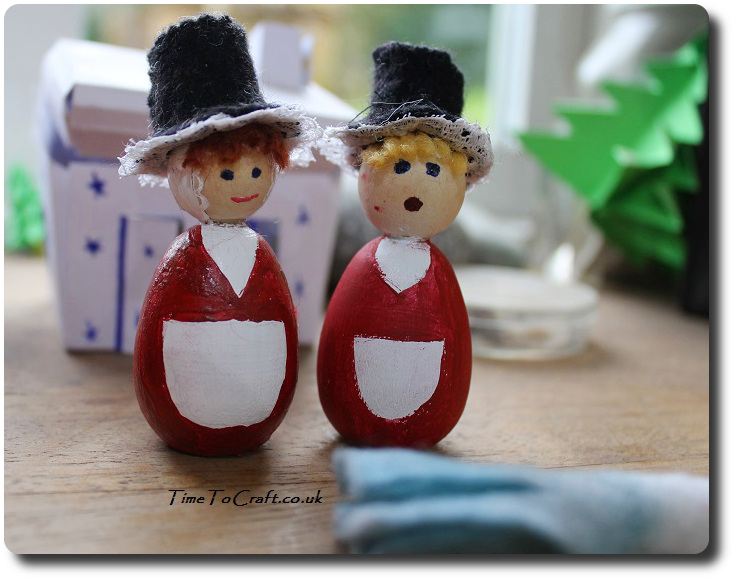 The welsh dolls and Norbert, the dragon, are on our Season's table. Surrounded by felt daffodils. Feels like the season is changing.
Dydd Gŵyl Dewi Hapus!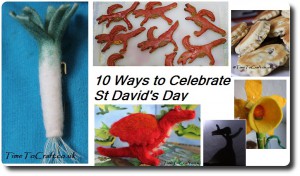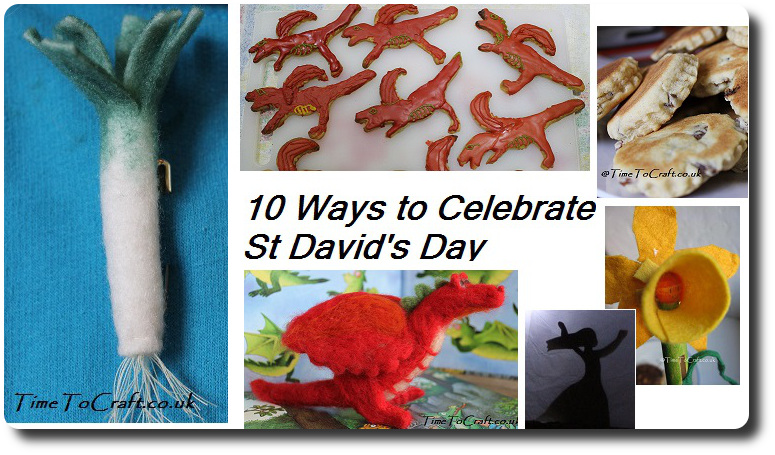 More St David's Day craft and activity ideas here.