How to make a felt daffodil or two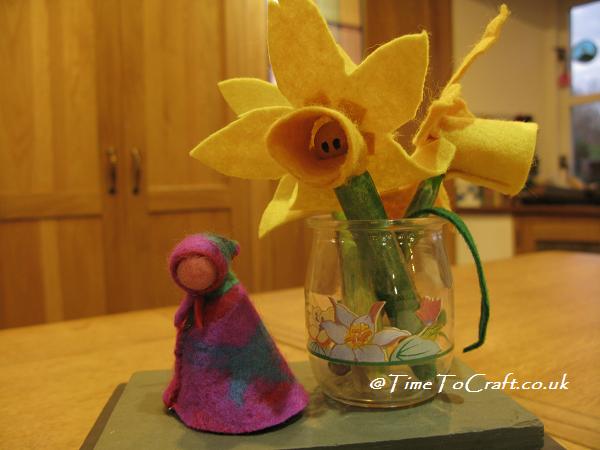 Some of you that visit my blog on a regular basis, might remember that the children made felt daffodils for St David's Day. They are fairly simple to make. This was a spur of the moment activity, so I quickly drew up the template and adapted it as we went along. Mary left a sweet comment, asking if I would let her know how we made them, so I've put together a step by step, in case anyone else would like to make one too.
You will need:
♦ a dolly peg. (You could use another kind of peg or a stick, but the round peg top helps to shape the daffodil trumpet)
♦ green and yellow felt tips, or paint
♦ various shades of yellow felt. (Orange and cream would look good too)
♦ green felt (optional for leaves)
♦ glue (preferably PVA type glue, as it holds more easily)
♦ printed template (On Scribd but if you have any problems, then I'll email it to you on request)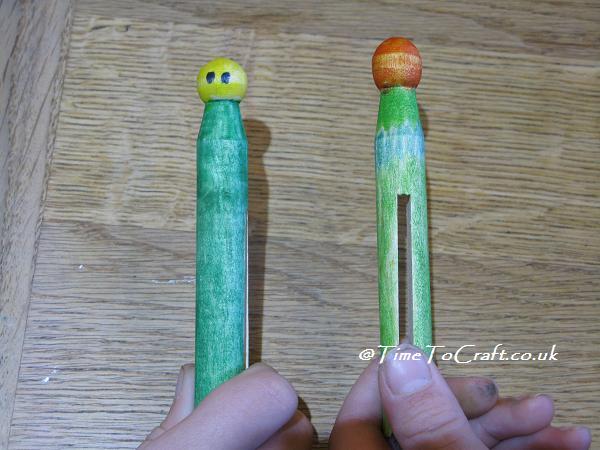 Using the felt tips or paint, colour the stalk of the peg green. Colour the round head yellow or orange. Use a dark felt tip to draw on a face, but it can be left blank.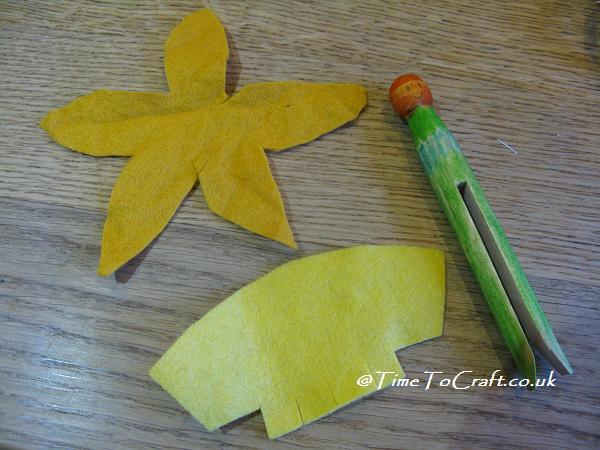 Use the template to cut out the petal in one shade of yellow and another shade for the trumpet. Snip along the dashed lines on the base of trumpet, so that it looks like a comb.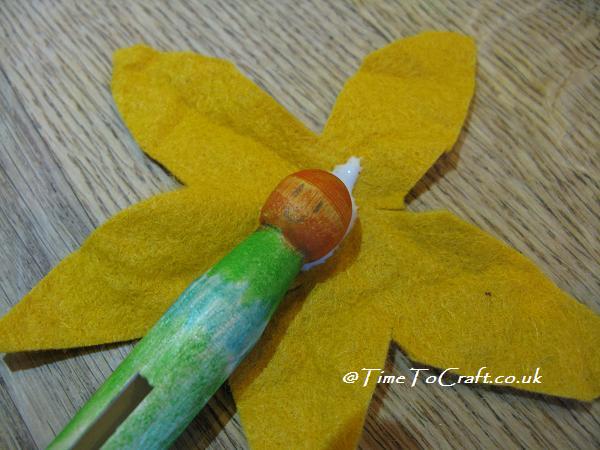 Put a large dollop of glue in the centre of the petals and press the head of the peg on to it. Make sure that the peg stalk does not hide one of the five petals.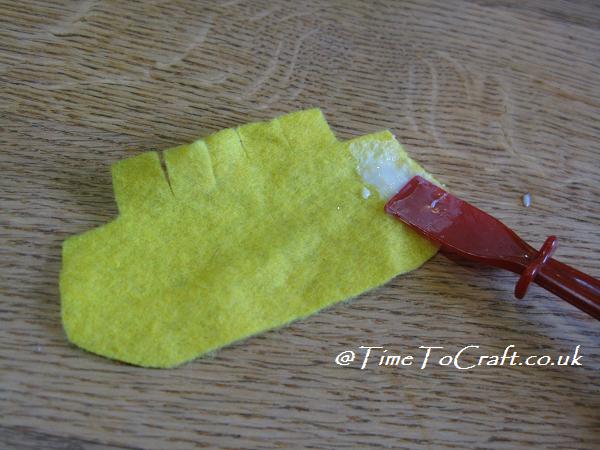 Put a line of glue along the side of the trumpet, as shown on the photo. Fold the trumpet around so that the two trumpet sides overlap. You may need to hold it in place for a few minutes to make sure it stays put.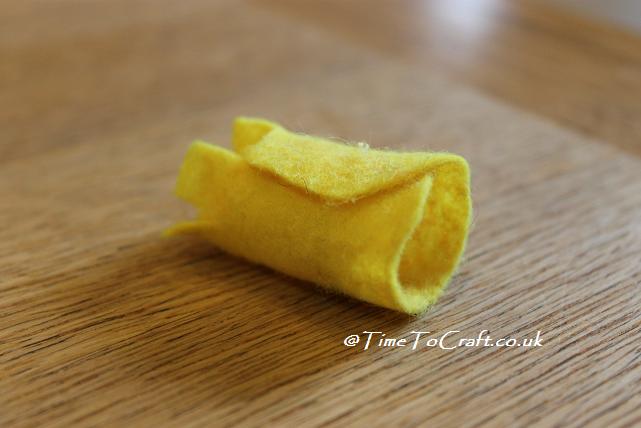 Glue one side of the comb bits at the base of the trumpet and place over the pegs head, so that the missing teeth of the comb go over the neck of the peg doll. Hold in place for a few moments to ensure the glue is keeping it in place.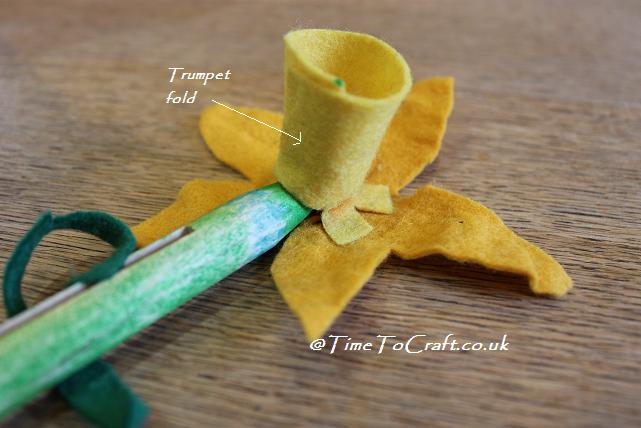 Leave to dry.
We have our daffodils in a jar on the kitchen table, along with a little felt doll. They add a touch of Spring to the table. Hope you enjoy making your daffodils. So many variations you could make .