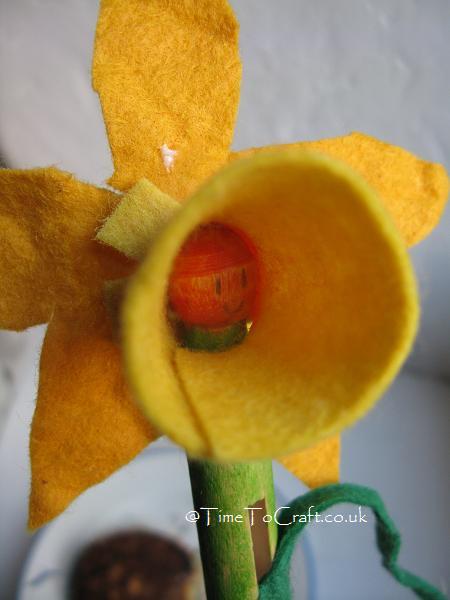 I had a small patch of miniature daffodils flowering outside the front door. I knew that I wanted to photograph them for St David's Day. Then the chickens found them. Now their delicate, little trumpets are looking very moth-eaten. Or should that be hen-pecked. Certainly not photogenic. So instead, the children made daffodils for me. Out of pegs and felt. They even added little faces inside.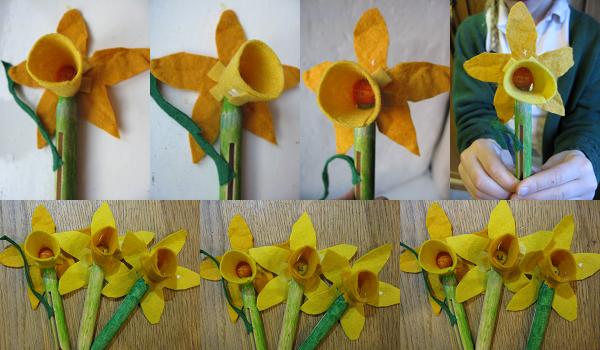 We celebrated our welsh roots, after school, with homemade welsh cakes and lamb stew. We read a few welsh tales.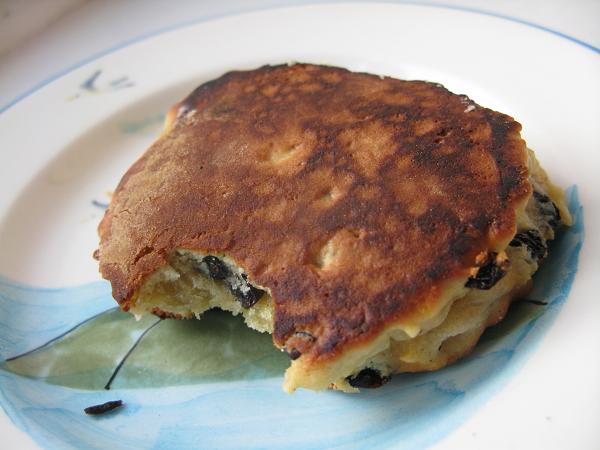 I'm still trying to replicate my welsh Grandma's welsh cake recipe. I love seeing the cakes rise on the griddle. Grandma always had a tin of these yummy cakes waiting for us when we visited. When I asked for the recipe, she happily told me, but her quantities were vague. A handful of this and some of that. I now realise I should have asked her what it looked like as each ingredient was added. Too late now! I shall keep trying. My plate of cakes today disappeared in an unbelievable flash. They have even suggested that welsh cakes are not just for St David's Day.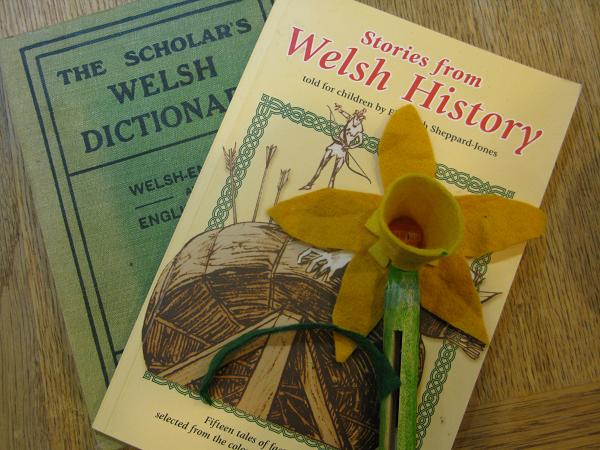 I'll keep these daffodils out of the reach of the chickens. They make me smile.
Happy St David's Day.
Edited: If you would like to see how the daffodils were made, I've written up a tutorial.