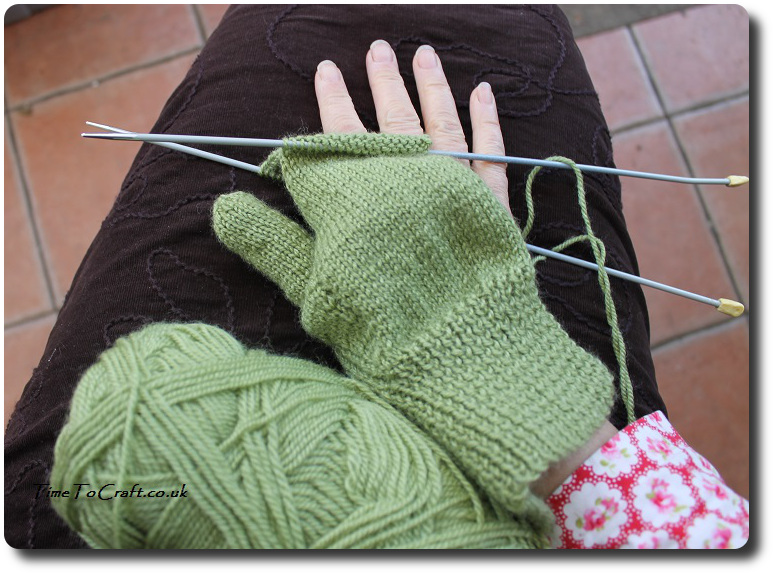 There really could be only one word for this week – "space". Although, for the record, "gloves" came pretty close, as I'm knitting my second pair of the week.
But space wins. The children have been on half term break this week. Of course it rained. For the first half, at any rate. By the time they had exhausted their usual non-screen pastimes such as drawing, reading and torturing each other, they started perfecting their "at a loose end" look. So I reeled off a list of ideas, until one of them sprang on my suggestion of jigsaw puzzles.
Now, I imagined they'd go for a quick 100 piece jigsaw. One that could be done in one sitting, allowing them even more time to work on the "I've nothing to do and why is it still raining?" look. No. I was wrong. 1000 pieces. Then another child joined in, bringing out a 500 piece puzzle. Before I knew it, I lost my kitchen table under a sea of little bits of coloured cardboard that could not be touched by anyone else and had a tendency to jump over the table edges, as if on a mission to experience the wild and break free from the herd.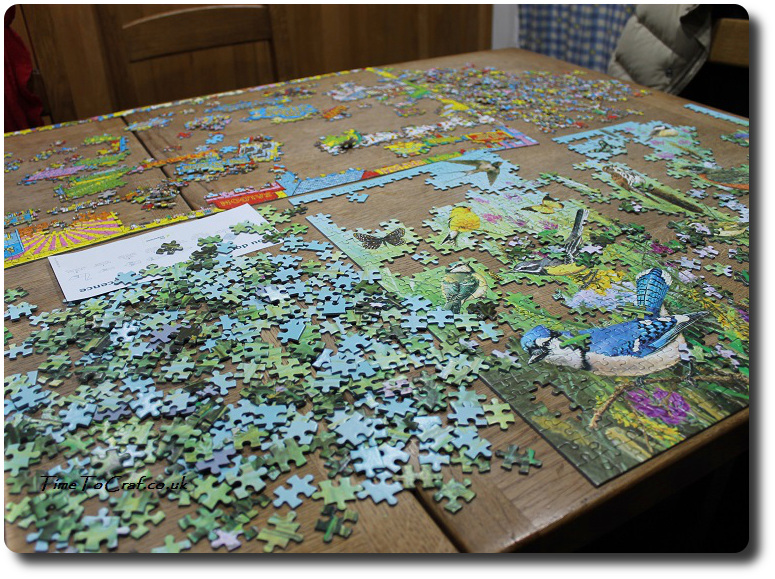 The 500 piece jigsaw took two days, but was quickly replaced by another 1000 piece jigsaw. The table was now covered with 2000 pieces. How they are not muddling up puzzles, I do not know. I cannot vacuum in case I permanently lose pieces and this jigsaw situation never ends.
We've been eating our meals on our laps. Three or four days. I've lost count. If only I had extended the table before they began. I've started to help. In a desperate attempt to eat at the table tonight. (Also because I cannot resist a puzzle)
There is a small part of the table not taken over by puzzle pieces. It is covered in text books instead. I kept this week clear on purpose. Eldest is on countdown for her GCSE exams and I wanted to give her space to revise. Started slow, but she is beginning to find a rhythm. She has a dedicated table upstairs, but prefers to be downstairs in the midst of it all.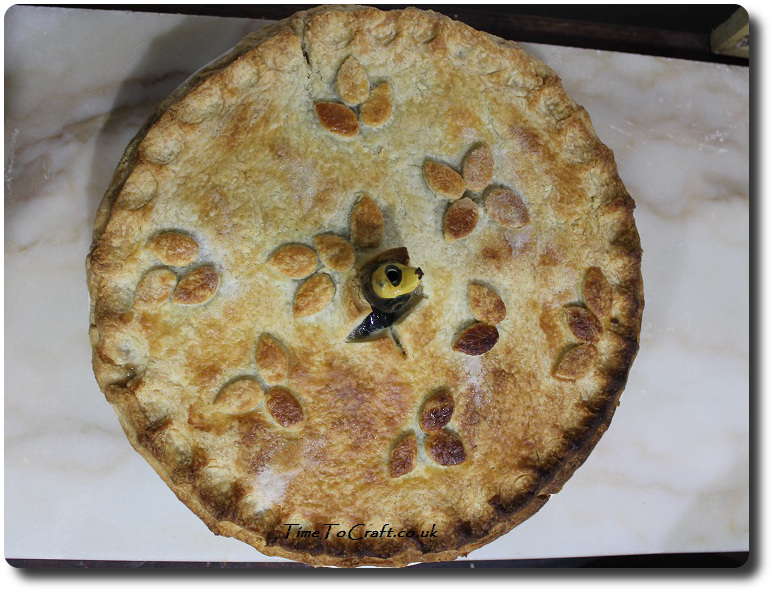 I love having them home. I really do. I know there will be a time when half terms will mean nothing to me. I wonder if I will look back fondly at the days when the pantry and fridge doors seemed to be opened every five minutes? The cry of "what can I eat?" filled the air. I swear they time growth spurts for the holidays. Meal dishes are almost licked clean, much to the Pups disappointment.
Also, this holiday, fuel for hours of revising is required, I am told.
I have healthy treats and a full fruit bowl for them, but a freezer full of easy to cook nutritious snacks is crucial too. The two eldest are old enough now to pop snacks in the Aga without bothering needing me.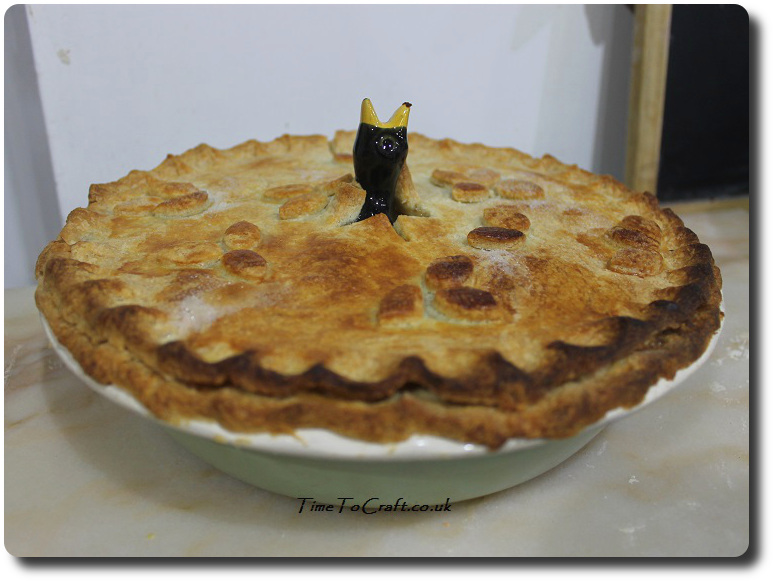 My freezer is full. Half of it is fruit from the summer still. An easy way to win more space was to bake an apple pie. A healthy snack, as well as space for quick meals. I win!
That is my week. Space was at a premium. It has to be my #wotw.