The contents of my wardrobe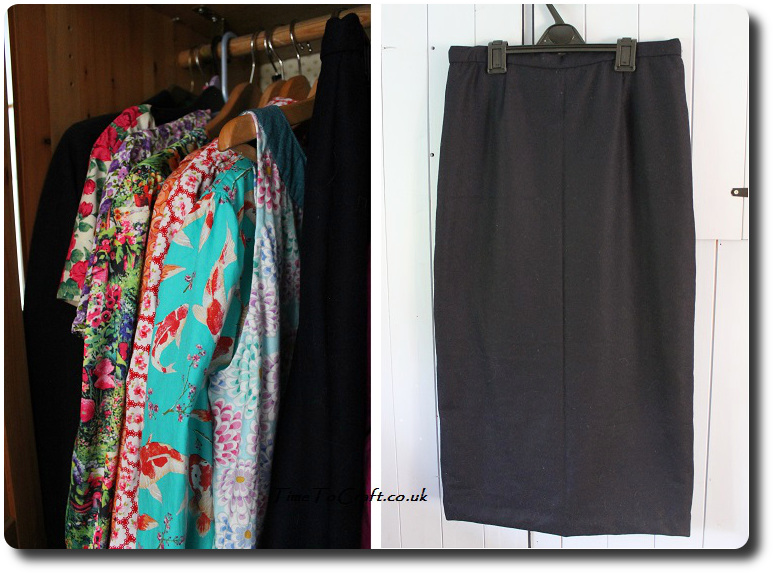 OK. I think this may be a first for me. Never shown before. Correct me if I'm wrong, by all means, but I don't think I've ever included a photo of the contents of my wardrobe. Here it is, in all its glory. Talk about keeping it real.
There is a purpose to my sharing. I'm not being completely random, although that wouldn't be anything new, of course.  Nor have I run out of other thing to write about. Poor gal, she's got nothing left to say. She'll be showing us the contents of her bin or compost next.
No, I'm sharing because every time I open my wardrobe, I smile. It's the colours, patterns and knowing that most of the clothes hanging up there, were made by me. By my own fair hands. A real handmade wardrobe is emerging. Best of all, I'm wearing most of them on a regular basis. In fact, looking at the photo now, I can spot a few items that must be in the wash and missed this moment.
I love opening my wardrobe each morning. "What shall I wear?" has become a more joyful, sing-songy question recently. I really do smile. A good start to the morning.
Incidently, am I the only one who has a partner that will unerringly reply "clothes", when they hear that particular question? As if I was eyeing up the suit dust cover or a duvet slip as a possible option. Maybe one day I should. Just to see his reaction.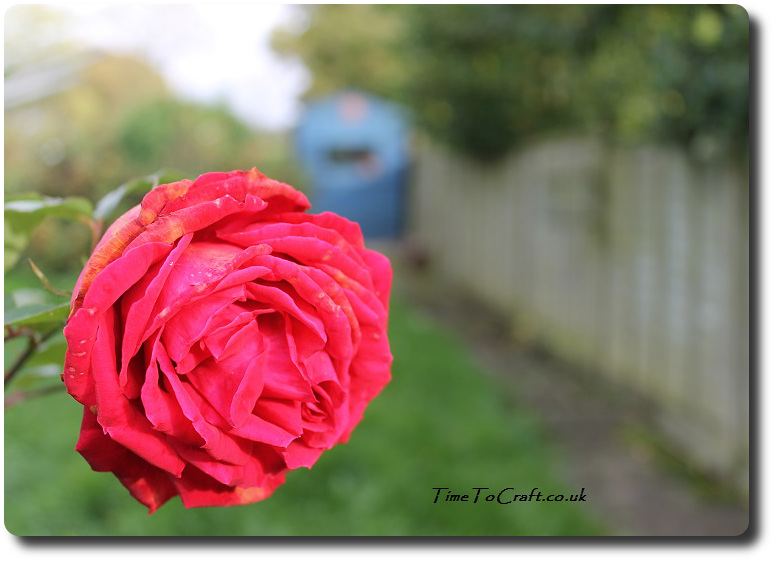 Anyway, this week, I finished my navy, wool skirt. Photo at top. Another to add to the rail. I needed something plain to go with the bright prints that I cannot resist. This skirt is perfect. No conflict of patterns or hue. Only downside is that it's darn difficult to photograph on me, by me. It is meant to be unexciting by design, which makes it a little dull to photograph by itself. Good excuse to wear it with the new tunic I'm currently making, when it's time to photograph that one.
On the knitting front, I have finished the back of the purple hoodie. It's twice as big as the last one, so I'm estimating that it will take twice as long to knit. Can you tell I have an A'Level in maths? Been a while since I knitted a big item. Other than a blanket, of course. I'm aiming to finish by Christmas. Seems do-able.
The piano stool has been stripped down and is drying out now, thanks to my husband. It was quite a messy job, due to the ink toner spreading everywhere. Seriously didn't know how far the ink could go. I'll be questioning the printer a little more thoroughly next time it brings up the warning about low on ink. Really? You see, printer, I know the truth.
Up to date with crafting progress. Now over to you. What have you been making?