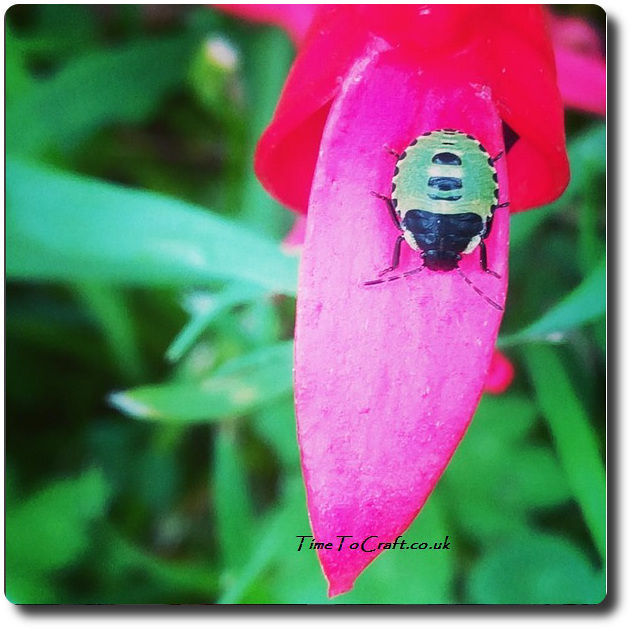 Between you and me, I don't feel like I've really got going this week. We're back in the routine of term time. All after-school clubs are running and I've scheduled in time to do the things to keep the house running, but it feels like I'm running on automatic.
As usual on a Friday, I've looked back through my photos on my camera. To see what kind of week it's been. Hmm. There are no photos this week. None. Seriously. Zero.
Fortunately, my phone seems to have seen more action. Including a hastily taken photo this morning of the Boy wearing his new mama-made, knitted hoodie. I put the final stitch in last night. This weekend, I'll capture a few more photos of it. My children know the rule. It's not theirs to wear, until I've taken a zillion photos of it on them. Harsh, but true.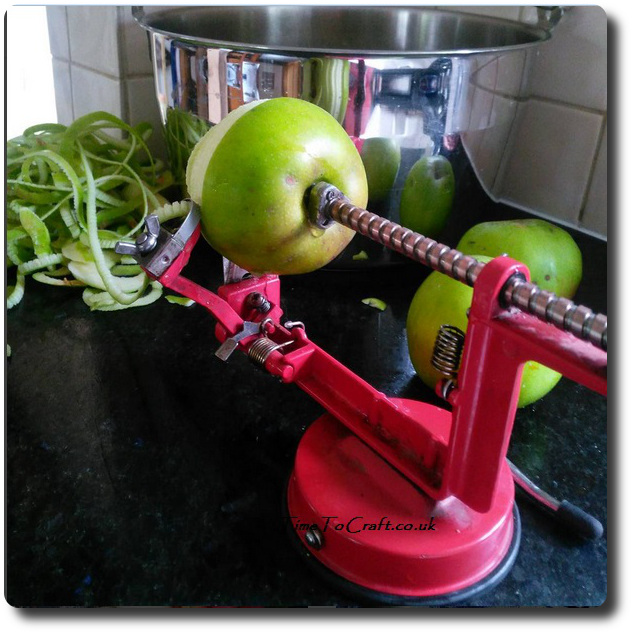 This week has heralded the beginning of apple cooking season. My kitchen is cinnamon/apple scented. Windfalls are coming in by the barrowful, thanks partly to Storm Aileen.
We've had the Aga off for the last few weeks. It had its annual service and then we had to wait for the oil to be delivered.
I've missed it. It copes with drying the uniforms and sports kits that are only presented to me at 9pm the night before they are needed (Why?). Also wet dogs dry more easily beside it. Especially ones that think towels are the work of the devil.
I've missed it. Drying herbs and hops is easier when it's on. Also it warms the whole of the downstairs, so no need for central heating, until late October/November.
I've missed it. Not so much fun cooking on the temperamental camping stove and much-too-small microwave. Especially when you love cooking from scratch.
At last. Time for some proper cooking and warm plates.
We had our first home-baked mini apple pies of the season, last night. Served with homemade ice cream. Disappeared in no time. I cannot lie. When the whole family appreciates my cooking, it spurs me on with fresh enthusiasm.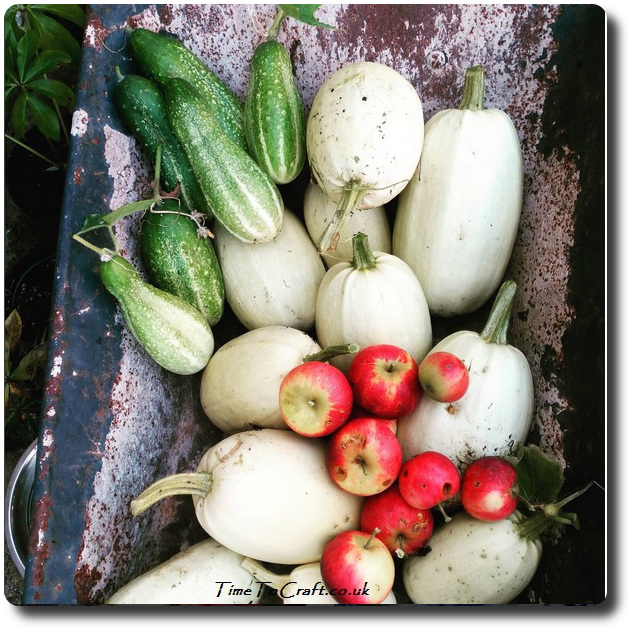 Just in time as I have more home grown goodies coming in the kitchen door than I know what to do with. A lovely problem. I'm well practised at turning it all into food for the table, but it feels like a race against time. Good job the squash will store.
Covering school books in sticky back plastic week too. I'm pretty good at it now, but every year, one book ends up with creases. At least the others look smooth.
So, despite looking like I've been really busy, I haven't been. It's all automatic. I do this each year and am truly grateful for the rhythm of the season. I'm hoping now the Aga is back on that I'll be more efficient and free up some time, and enthusiasm, to get going on the rest of life. I need to organize my work life better. Start moving forward.
Joining in with #wotw. My word is automatic.