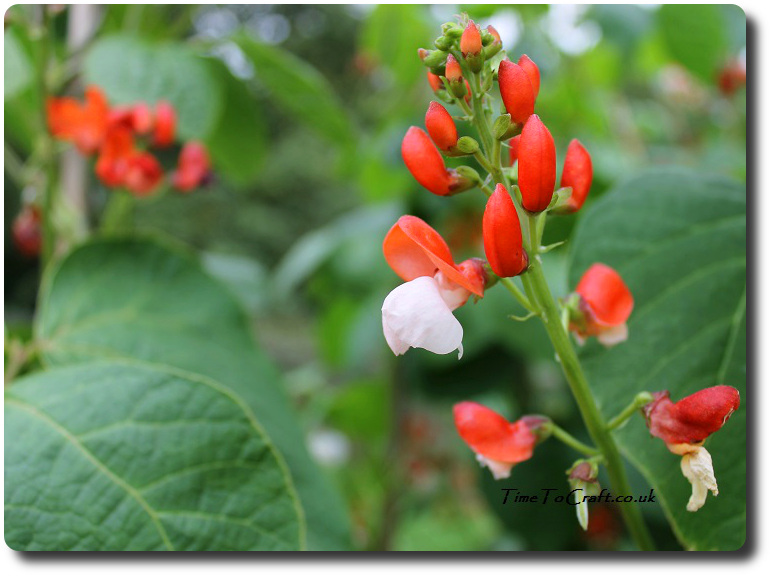 I weaved my way though the towering sunflower stalks, growing in the kitchen garden. Aiming for a flower, in the middle of the patch, to photograph. The others around it were beginning to fade. Petals twisting. Edges drying. This one sunflower bloomed later and was still looking good. Head not hanging down, as if inspecting its feet, like its fading companions. It's nearing judgement day. Do I bring the sunflower seed heads in, to store for the birds over winter? Soon, I think.
I stepped carefully over spaghetti squashes, growing between the stalks. Mindful of their trailing stems. Not wishing to cut off their last gasps of nourishment. Easier now that the leaves have died back. A sign that the time has come round again to harvest the squashes.
I grab a few apples from a nearby tree to replenish the fruit bowl. A daily routine, now the hornets have gone, or maybe diverted elsewhere. Using my jumper as an improvised apron to hold the red, glistening apples.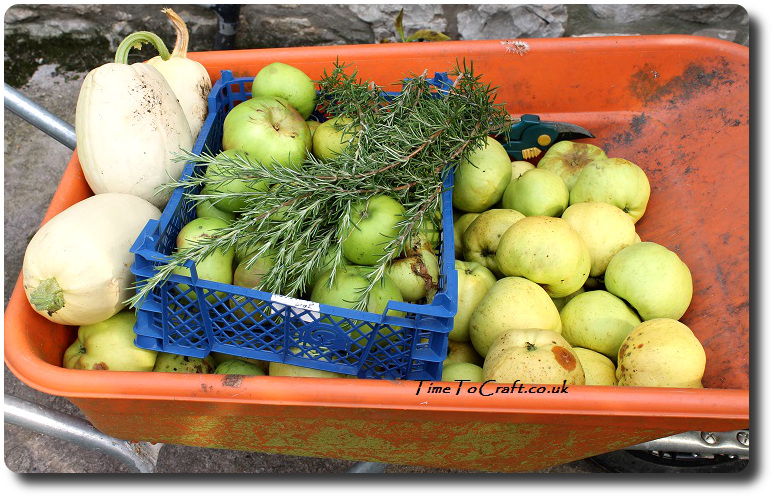 There is a shift. Up to now, I've ventured out to the kitchen garden to pick what I need and no more. A handful of runner beans, a crate of sweetcorn or just enough tomatoes to feed whoever is at home. Now, I have to gather all that is ready. Preserving them for later.
The number of windfall apples is scaling up too. The Boy and I spent time after school today gathering them. The barrowful of apples is destined to be made up into apple and rosemary jelly this weekend. One of my favourites. I'll add sage and mint to the next two batches. Nothing is wasted.
In a few more weeks, I will rally the family and we'll bring in barrowfuls and crates of apples from the trees. I'll mumble about storing and processing them. I'll do it. I love having all their growing-season goodness over the winter, but it feels like an Olympian task each year.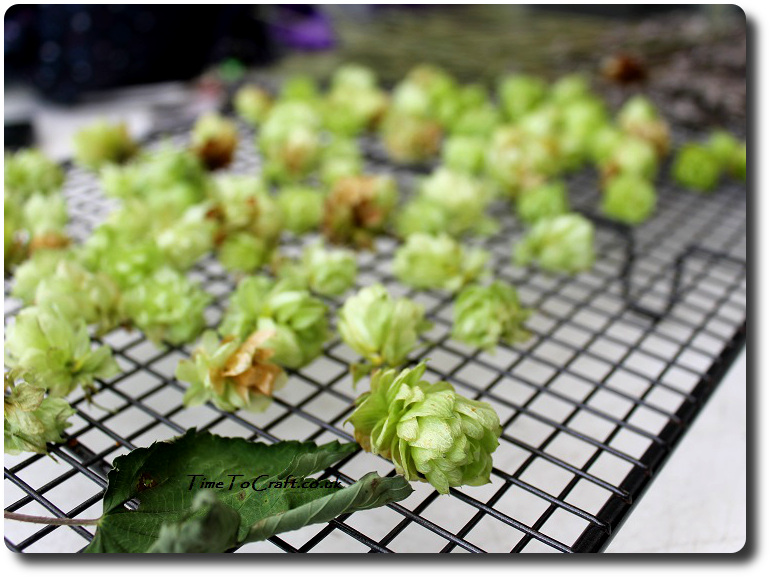 I've also been gathering hops from the hedgerow in our lane. Each school run, I collect a few more. The Boy is developing the skill of spotting them. These are destined for sleep pillows.
Also collected the seeds of our poppies and shasta daisies. They put on a beautiful display this year.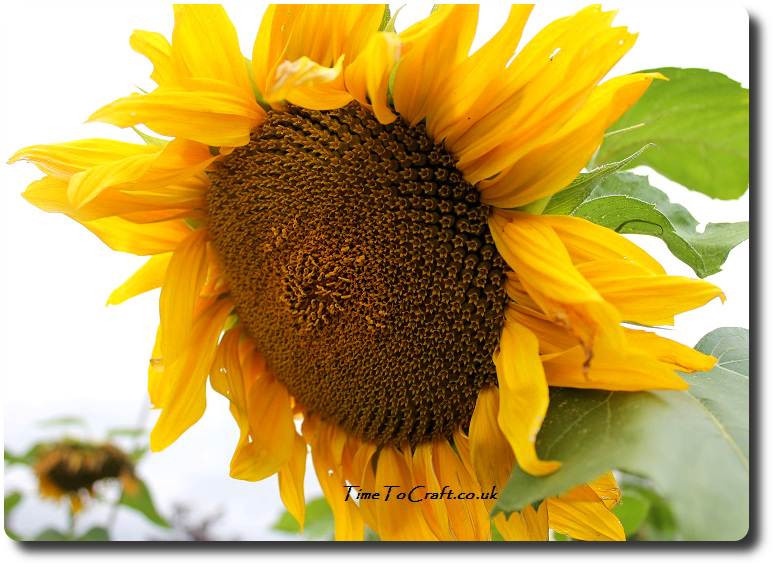 The children are back at school and routines are returning, as if we never left them. We are slipping soundlessly into autumn.
I've missed the children. It's quiet, but it does give me time to gather my thoughts and plunge into work undisturbed.  I'm gathering ideas for handmade gifts too. Lists are growing.
I've started sewing my next project. A skirt. Darts added to give shape. No gathers. They really don't work on me. Never have done, but with all the gathering going on this week, it would have been fitting to make a gathered skirt.
Joining in #wotw