(almost finished blouse)
Catch breath.
This week has felt nonstop. To such an extent, even the children were insisting on a day at home by Thursday. Doing nothing. OK. Suits me, except…
I don't blame them. We have packed a lot in. Friday evening we went to a harp recital which was fantastic. I had no idea that the harp could do so much. Rock and roll, spanish and more. Amazing to see the different styles. The Teen is working towards her next grade in harp and there has been a slight lull in her practising, so I has hoping it would reinvigorate her love of playing, which I think it's done.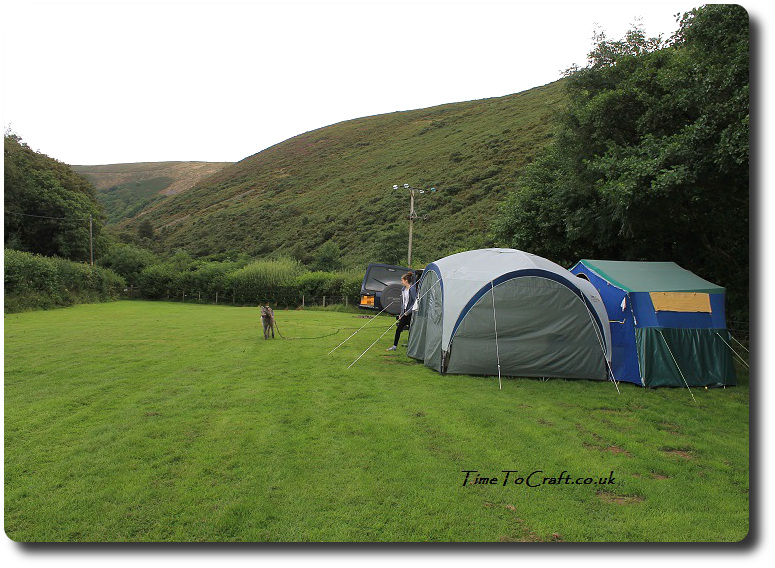 Next morning, the Teen headed off for a Parkrun with her father. Middle daughter sat it out this week, which was good as she helped me get ready for the weekend camping. By lunchtime, the other two had returned and we were heading down to Exmoor.
We stayed in a camp site in Doone Valley (of Lorna Doone fame), beside the river. A magnet for the children. Not the quietest location, due to the sound of the rushing water, but the dramatic landscape more than made up for it.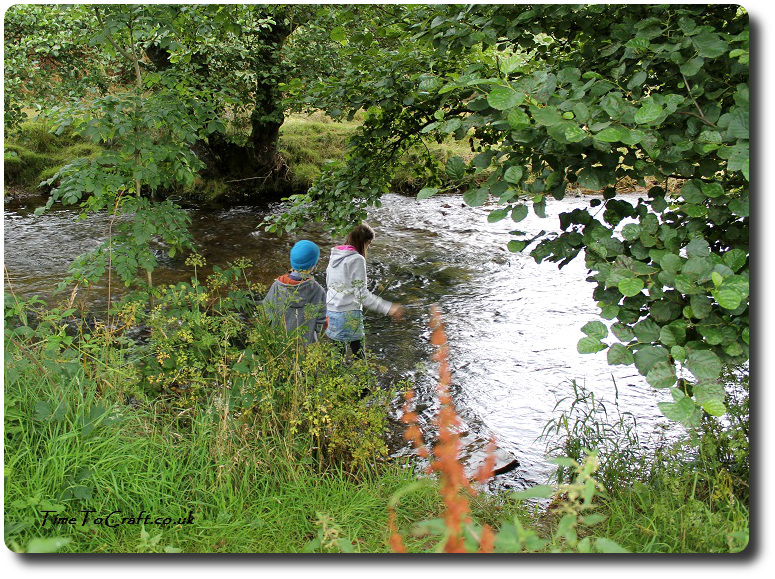 (wishing I had brought their wetsuits)
Exmoor is covered in heather at the moment. The children couldn't resist running through it at every opportunity, sending up clouds of pollen. The smell of the heather was stronger than I think I have ever experienced. So many honey bees too. We got a walk or two in, between showers fortunately.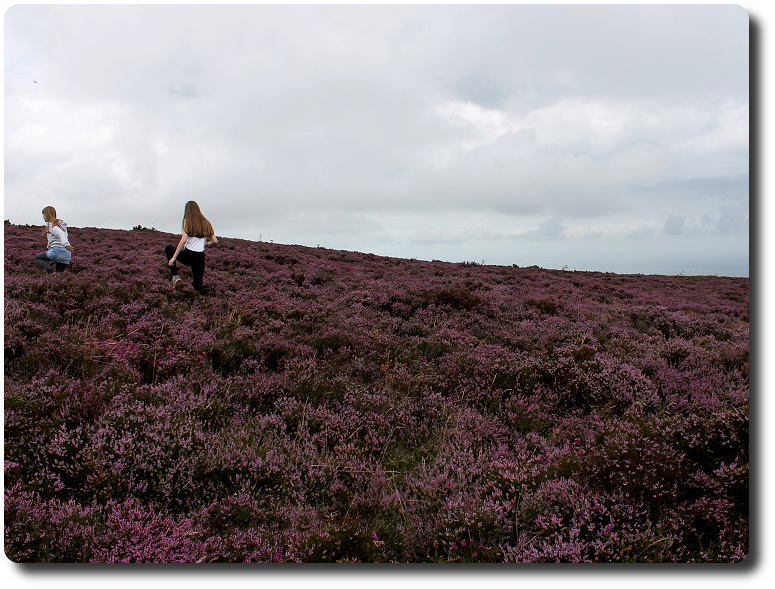 After two nights, we headed home. Very tired. By the time we had unpacked the car and trailer, put on a load of washing, I flopped.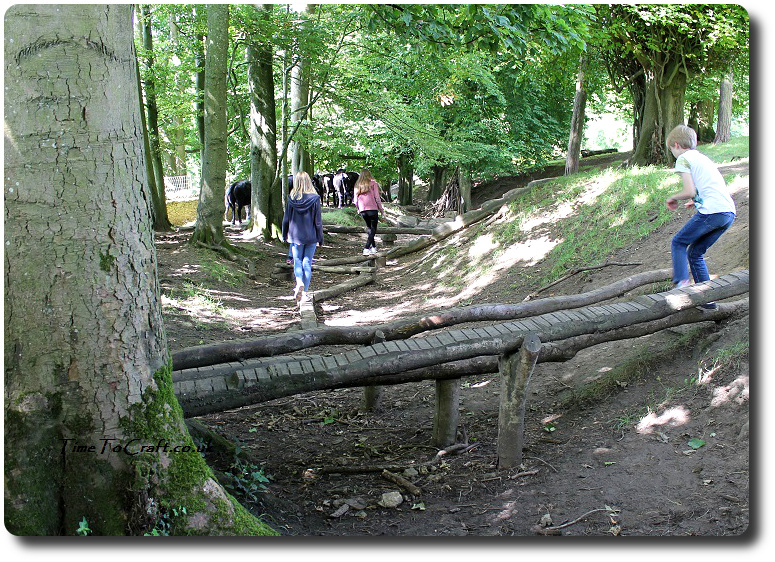 (yes, those are black cows at the end of the obstacle course)
The next day, I enticed the children back into the car and headed to Dyrham Park to meet up with cousins and my sister. The formal gardens seemed a world a way from the wildness of Exmoor. It was lovely to meet up with them all. Giving the cousins a chance to hang out together.
No let up the next day. Time for me to take the children over to see my parents. Bit more relaxing this time. Lovely to catch up with them and enjoy their garden. Coming home with armfuls of rhubarb and other kitchen garden yummies.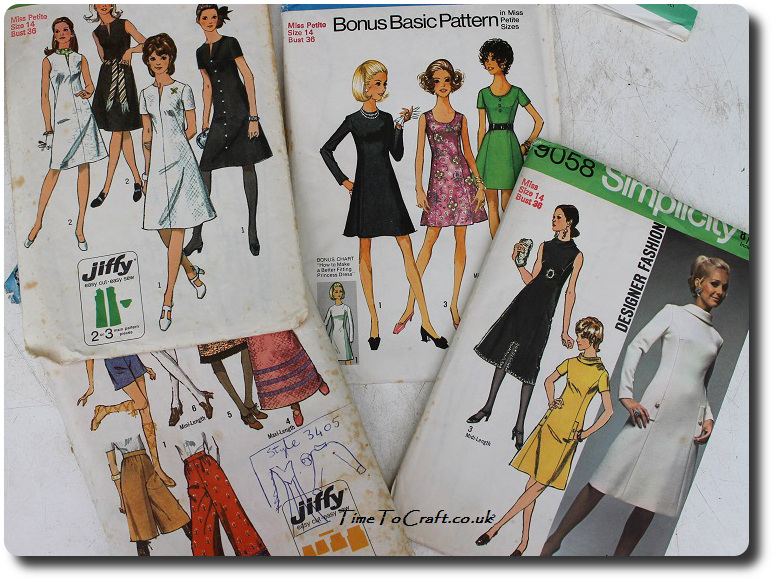 (just a few of the patterns)
My mother had been going through her sewing collection and dug out a boxful of 1970s patterns for me, along with fabric and trimmings. My kind of heaven. Christmas and birthday rolled into one. I am now matching fabric to pattern for possible future projects. I can't get over how contemporary some of these patterns feel.
That brings us up to Thursday. A few errands to run in town, but a more relaxing day at home. I caught up with a bit of work and sewing. Top photo shows the progress with my English Garden blouse. Not much more to do before my ta-da moment. I can't wait.
This week deserves the title of nonstop. Hoping for a quieter week next week. If only to catch up with the washing.