Tip toeing through the heather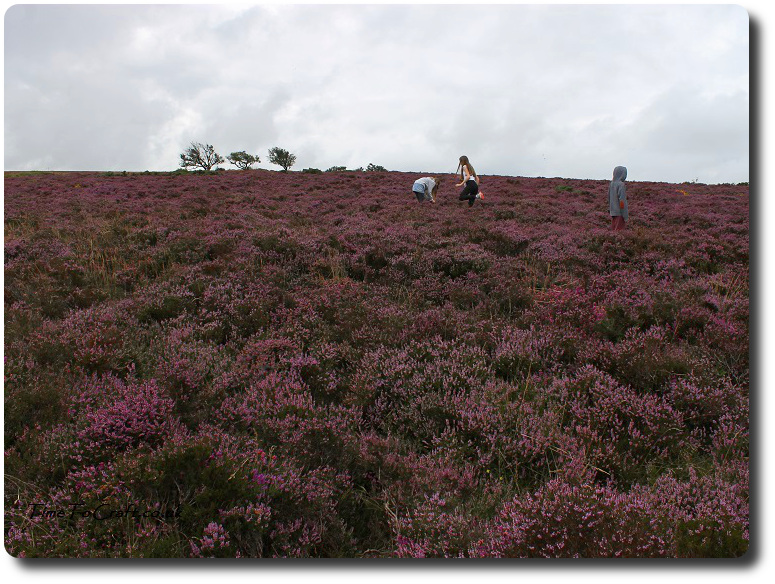 Last weekend, we camped on Exmoor, in Doone Valley. The setting for Lorna Doone. It's been a while. Last time we set up tent there, Middle daughter was a very obvious bump and the Teen could still ride on her father's shoulders.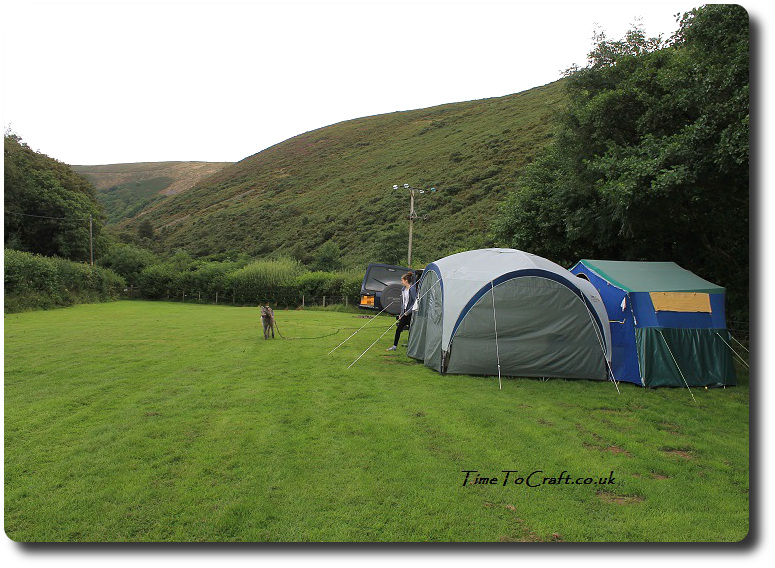 This time they were much more helpful setting up the tent. They were so excited to be camping again, after the fun we had last year. The campsite has a river running along side it. I wish I had brought their wetsuits as they would have loved to go in. They made do with wellies. There were also rope swings dotted along the bank, which added to the fun.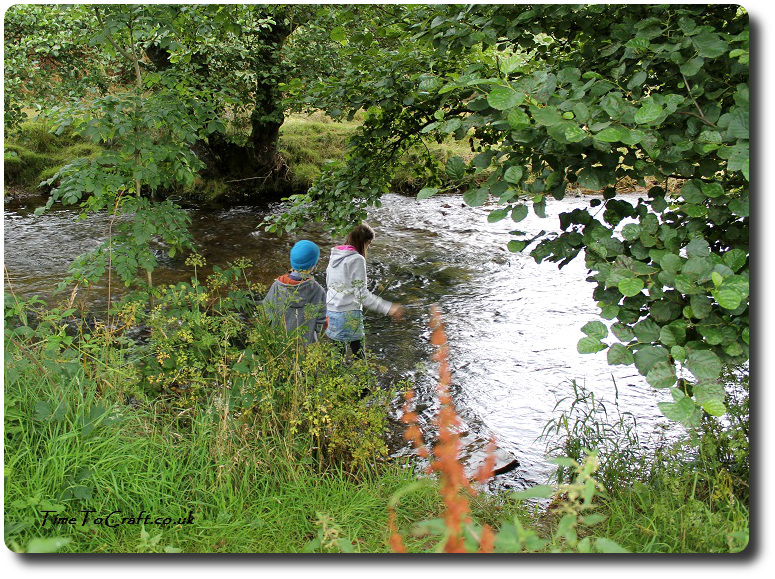 Exmoor is a designated dark sky area. Saturday night was billed as being the best time to see the Perseid meteor shower, which fitted in with our visit. Except it clouded over, so we had to wait until the next night.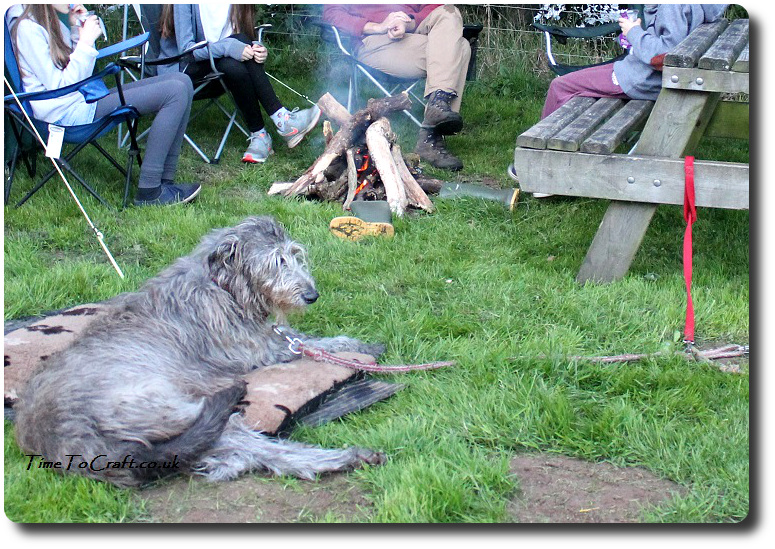 We sat around the camp fire, drinking hot chocolate and munching on tasty camp fire food. Watching the fire sparks, until the first stars began to appear, then all eyes were on the heavens. Luckily, Sunday was clearer. Shooting stars were spotted.
Of course, we found out later that the sky above home was clear and they had a wonderful show.
It wouldn't have been the same.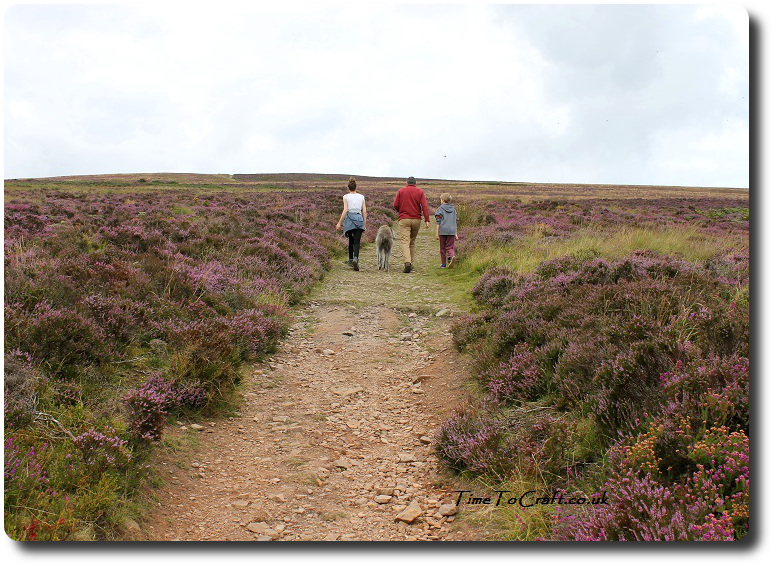 The weather may not have been the best, but it was fabulous to be out on the moors. This time of year, it is a sea of heather as far as the eye can see. The heather is in full bloom. The scent was amazing and the bees were loving it. Merrily humming. It was so beautiful. I took photos of the children, surrounded, which would rival similar ones I've taken of them in lavender fields.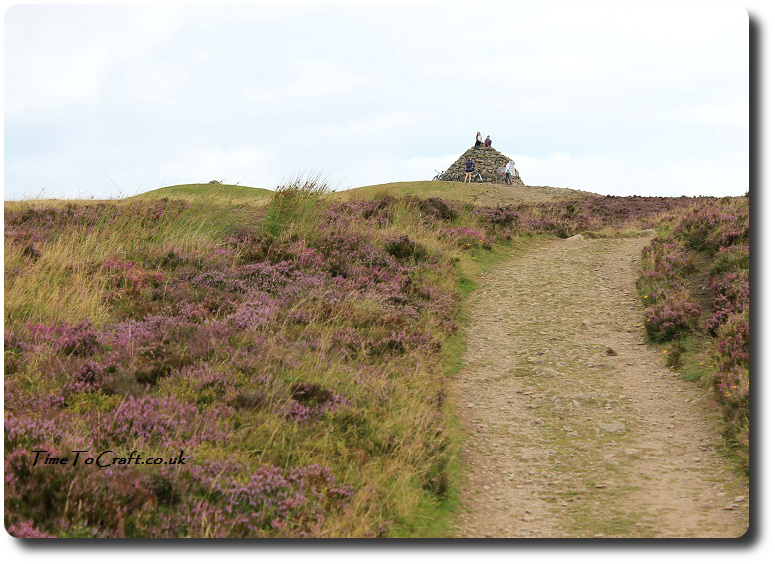 On the Sunday, we walked up Dunkerly Hill. It is half a mile and the views were amazing.
In one of those straight-out-of-a-child's-picture-book moments, we spotted bilberries growing among the heather. One couple was filling an empty ice cream container with them. If we had been going home that day, I might have been tempted to do the same and make bilberry jam. Yum. Instead, we tried a few of the berries.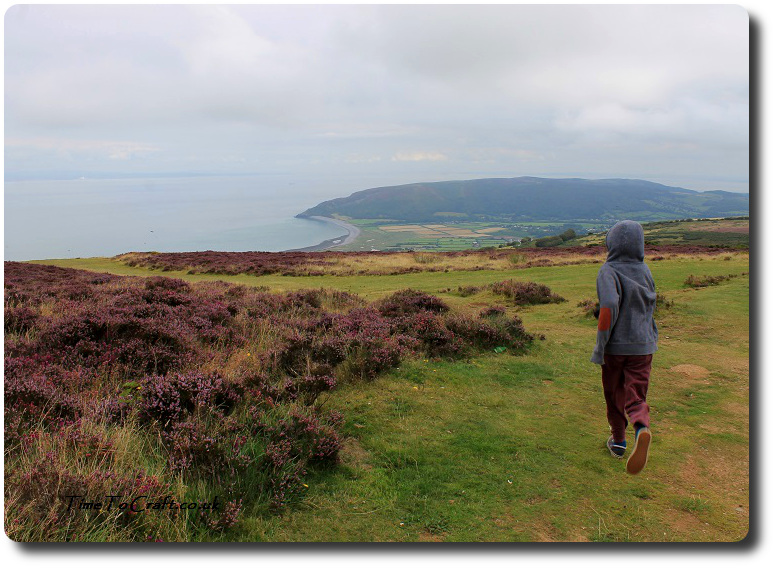 At the top of the hill, the children went off to explore. Meeting ponies.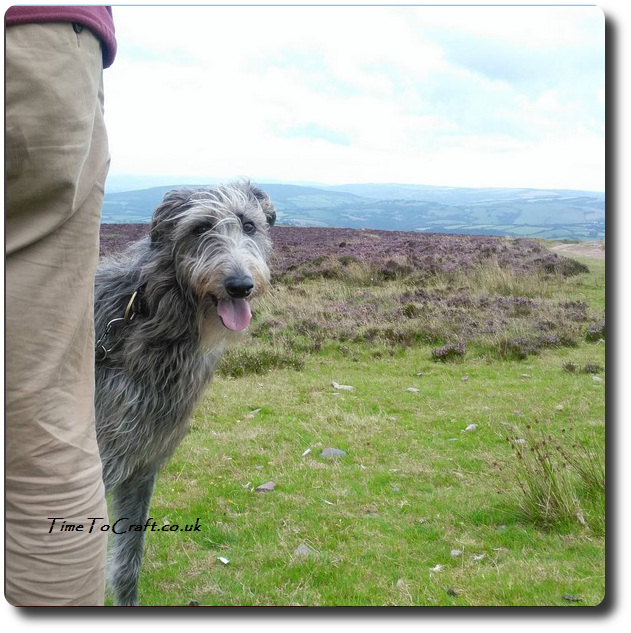 Blue loved her walk. We kept her on the lead, as sheep and ponies were all around us. She would have loved to run through the heather. Traditionally, this is just the kind of landscape that Deerhounds would have inhabited. The heather would have kept their leg hair under control, as they ran through it. Instead she has to put up with me using the brush. I suspect I know which she would prefer.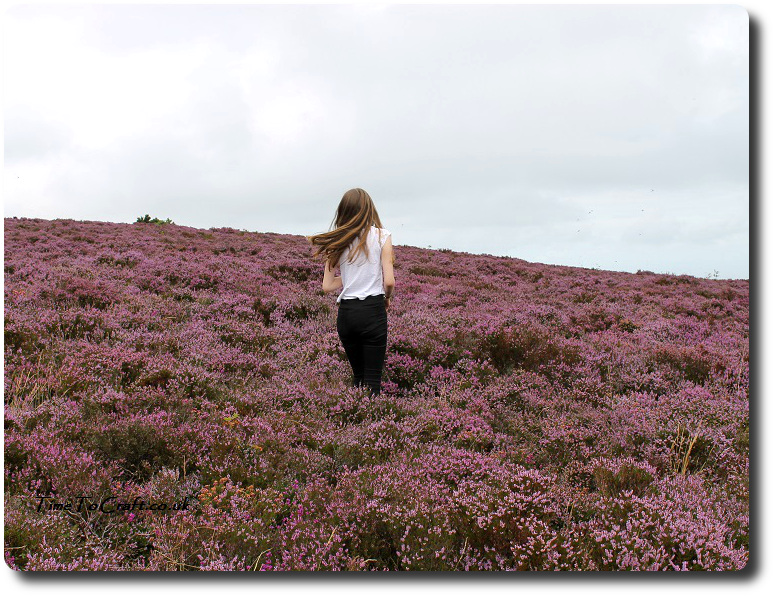 I think our time on the moor this year will stay with us for a long time. We all came home happy and very tired. Given half a chance, the children would have us camping again this weekend. Not to be. Other plans, but maybe we'll go back next year.
We'll see.
22 Responses to Tip toeing through the heather
There have been cases when people lifted my photos and words, and used them without credit to me or asking permission first. Using them for their own commercial gain. I have now added a level of security to deter people from doing this. Apologies to people who do play nicely. If you would like to use any of my photos, please contact me.
All my words and photos are copyrighted to me. They cannot be used for commercial benefit by anyone else. If you would like to use any of them, then please ask me first and don't just take. Written permission only. Don't pass my words, photos or ideas off as your own. It's not nice.
Cookie Policy
Our web pages do not use cookies however this website uses Google Analytics, a web analytics service provided by Google, Inc. Google Analytics uses cookies to help us analyse how people use our site. The use of cookies by Google Analytics is subject to change.