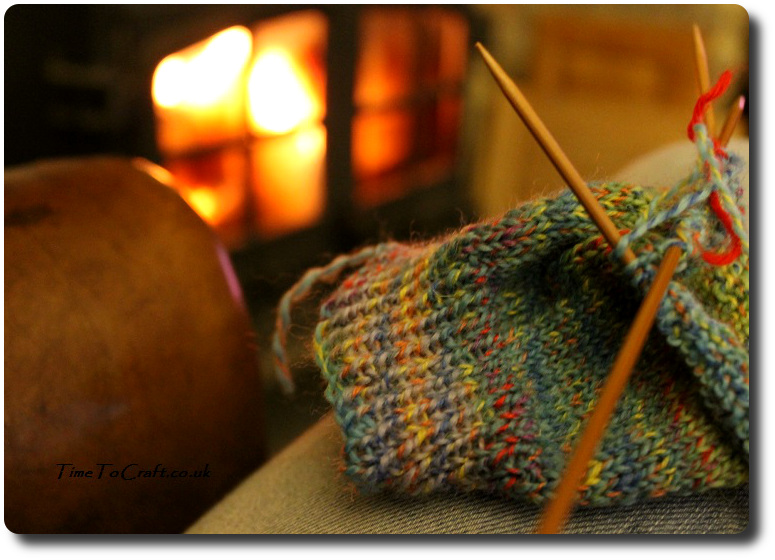 'Tis that time of year again. Fire lit in the wood burner in the evenings. Leaves carpeting the ground outside. Hot chocolates ready for tired children as they come in from school. I seem to be perpetually moving children, dogs and drying clothes away from the Aga every time I need to rescue supper from the oven. All part and parcel for autumn.
I love each season as it arrives. When asked which is my favourite season, I usually choose the current one. Although, I'm still not keen on mud season, when even the door mat seems to disappear under a sea of mud. When I weigh up whether I should admit defeat, throw seeds down on the muddy kitchen floor and grow my lettuce within easy reach. I can see the advantages. Ah. The joys of living in the countryside, but I'll cross that bridge when we get there. Not yet. I have leaf peeping to revel in and stick season after that.
At the moment, I am loving autumn. In all it's glory.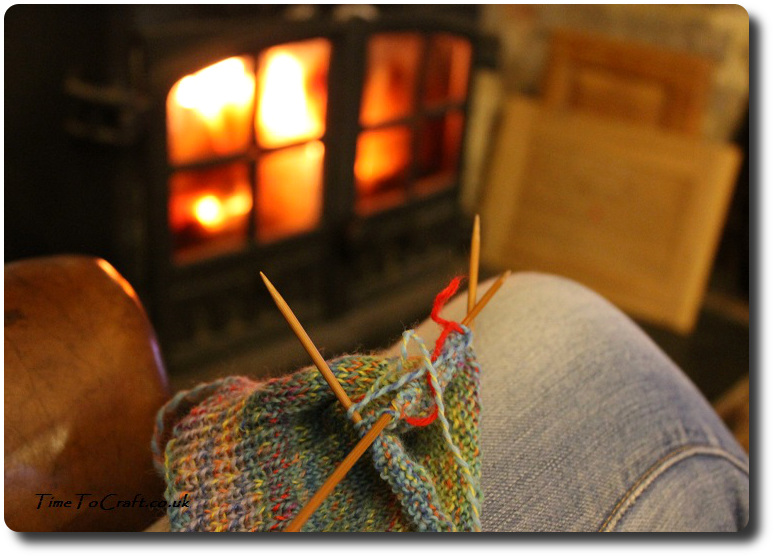 To start with, autumn is the time I feel a great urge to knit. Not that I don't knit off and on throughout the year. It's just seeing inches of carefully woven wool start to grow in my hands, gives me a mellow feeling at this time of year. All is well. Breathe. At least for a moment.
The feeling will disappear around about the beginning of December as panic sets in for gift making, but as sure as eggs are eggs, the enjoyment will return in January. Only to fade out at the end of May. There is no denying it. I am a seasonal knitter. I like nothing better, at this time of year, than sitting down in front of a roaring fire, in the evening, and start my needles click clacketting.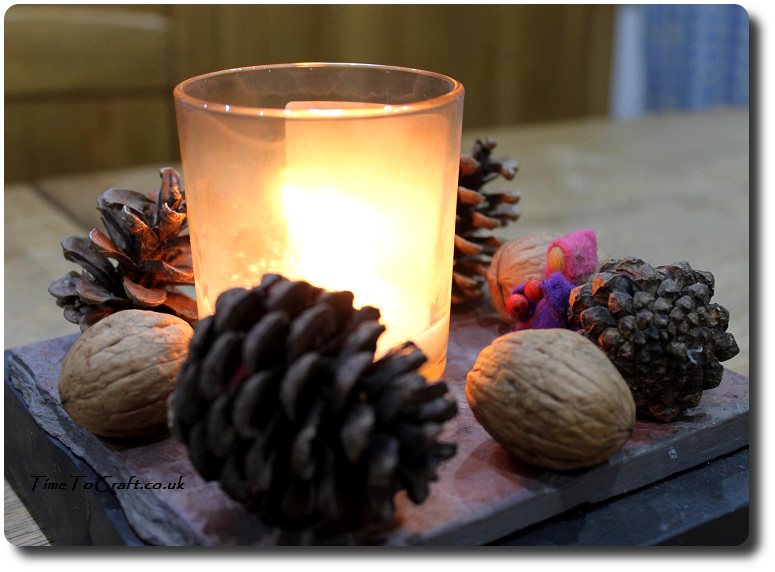 I'm not the only one to indulge in the cosy moments. The candle in the middle of the kitchen table is lit on a routine basis. Eldest is in charge. The centre piece changes every now and again. Always with natural materials.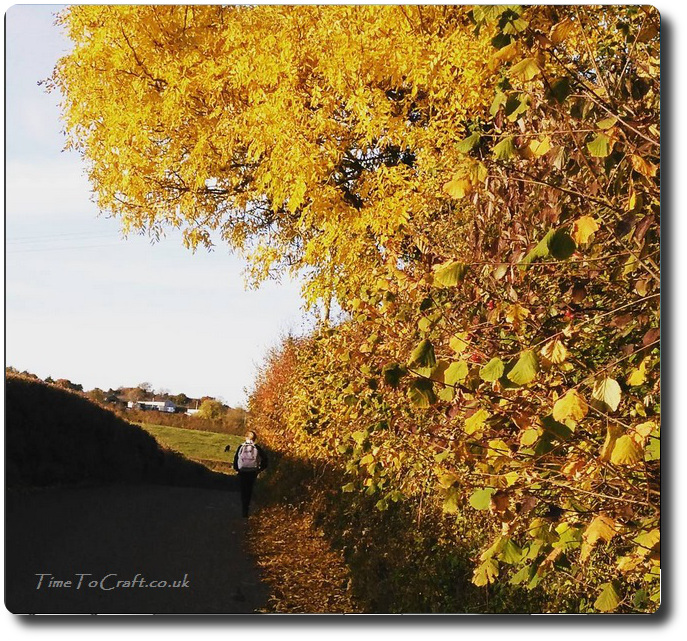 Apologies to anyone who follows me on Instagram (thank you), but I can't resist sharing the photo of our walk home from school, which you may have seen over there. The colours are amazing as we head home. Going through the village, we pass non-native trees in people's gardens. Usually covered in bright red leaves, that make me want to scoop up all the fallen leaves on the pavements and bring them home. As we leave the built-up area and head down our lane, the colours change to more yellows and orange. So bright and full of energy. The trees almost seem to have their own light source. They glow.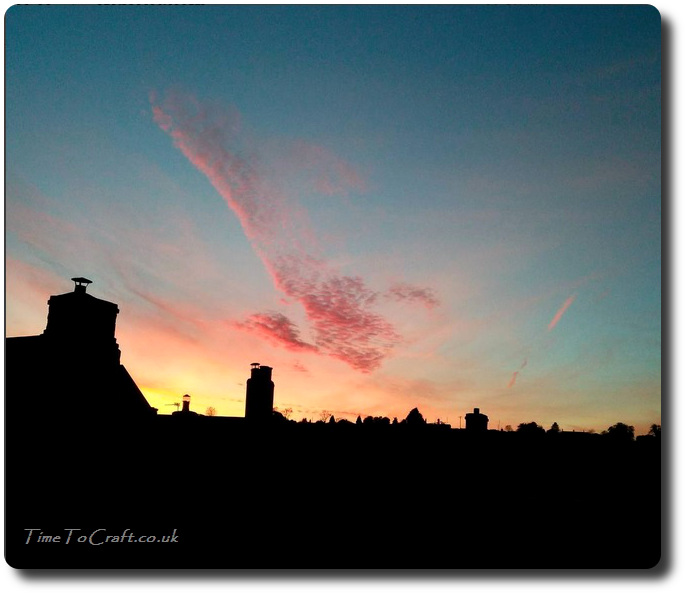 Another Instagram photo. The nights are drawing in. The hens are heading to bed earlier. Probably feeling the cold. Living in a valley, we don't see the sunset, other than the colours reflected on passing clouds. This week, as I shut the hens in, I was struck by the beautiful cloud. To me, it looks like a fire phoenix, flapping slowly over the house. A beautiful and colourful sight.
This week has been a change of pace. Handmade blankets are in regular use. The fire is lit most evenings and curtains drawn. A mug of hot chocolate has already become routine. We even had our first frost of the season today.
Ah. Autumn. What a colourful and cosy time.
Linking up with Word of the Week.