AlphabetPhoto: X is for Xanthic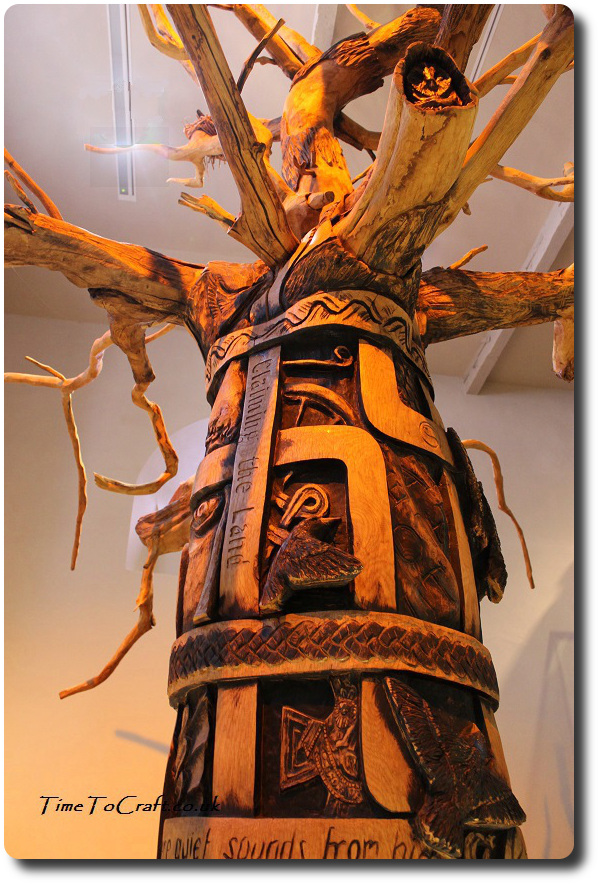 There stands the tree. In this case, inside Taunton museum. Images and words carved into it. All to do with nature, and all thought provoking. The children spent ages walking around it. Spotting squirrels, owls and other wee creatures. Reading out all the interesting phrases they found.
(More about our visit here and Museum of Somerset)
It might be the wood or it might be the light, but there is a definite yellowish tinge to the tree. Last time round, someone posted up their AlphabetPhoto as X for xanthic. (Apologies, I can't remember who). It means yellowish. I think this tree fits the bill.
Joining up with PODCast's #AlphabetPhoto linky. Last time I used xylophone. This time it's xanthic.