Pottering around the harbour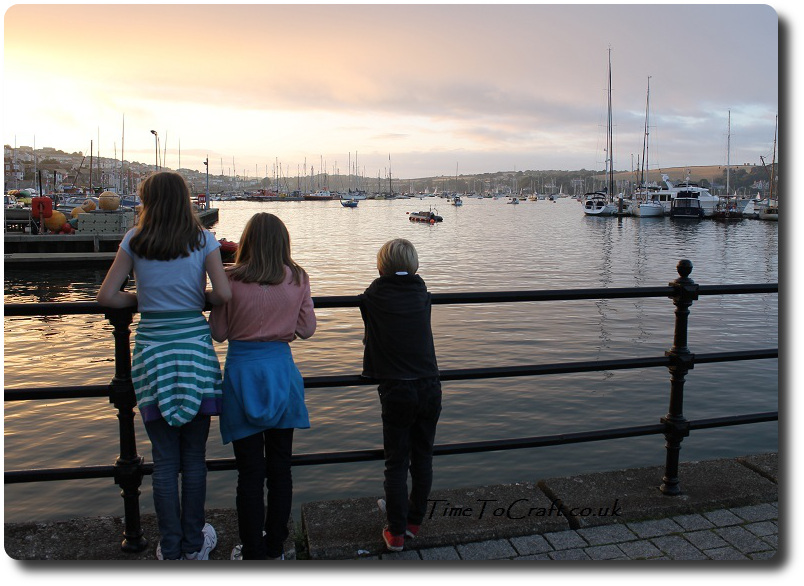 At the end of the summer, we spent a few days in Falmouth. A chance to indulge my love of boats and harbours.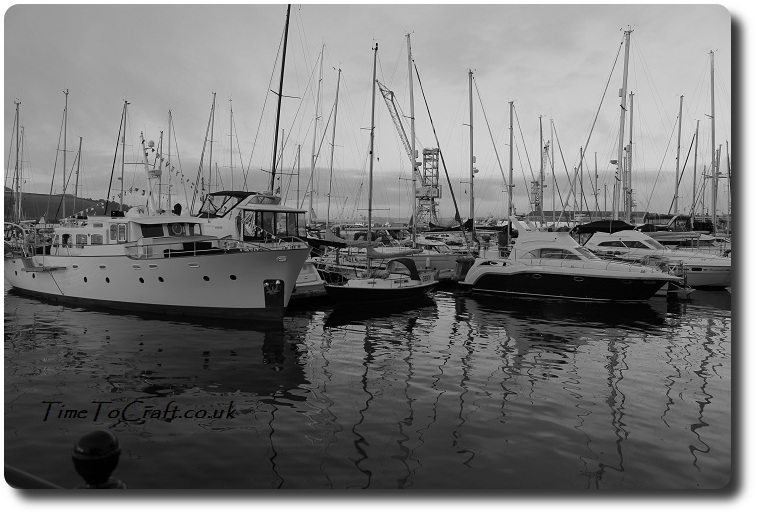 There is something about the mass of masts and that distinctive "tink-tink" sound as the boats bob around in their moorings.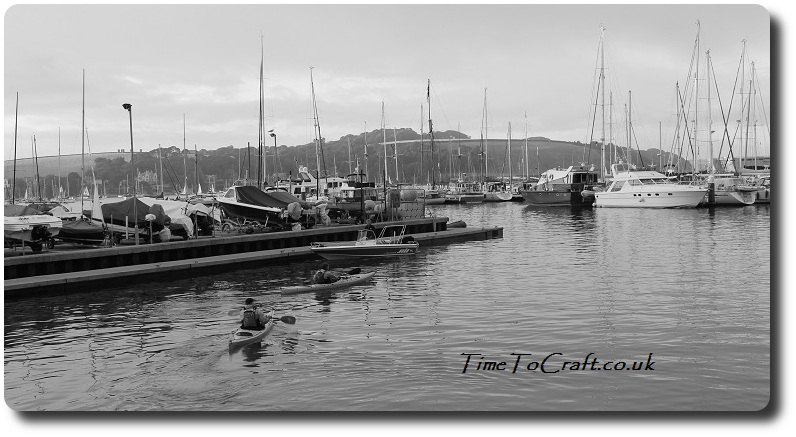 The children were excited to spot a jelly fish and lots of little fishes. We examined the crab buckets of people leaning over the railings, hoping to catch more. Lots of activity going on in the harbour.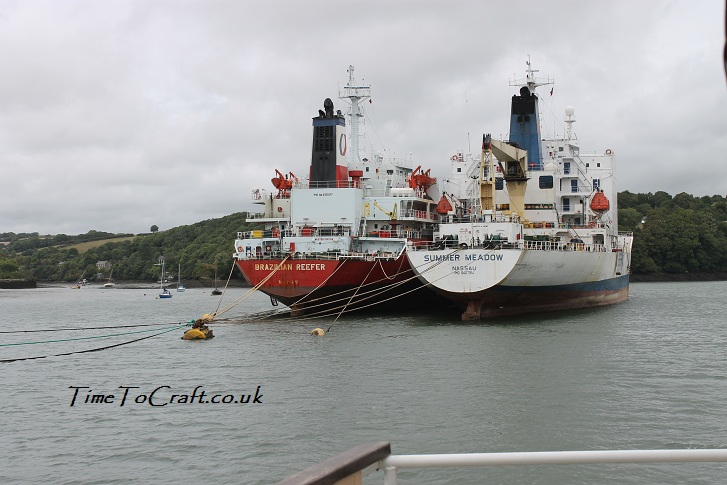 Not to miss out, we took a river cruise. The weather was turning which ruled out the wildlife cruise we were hoping to go on, but we enjoyed the river.
Something surreal about seeing these big ships moored up in the River Fal.
Plenty else to see too. The children saw the mussel farm. We spotted little egrets, herons and cormorants.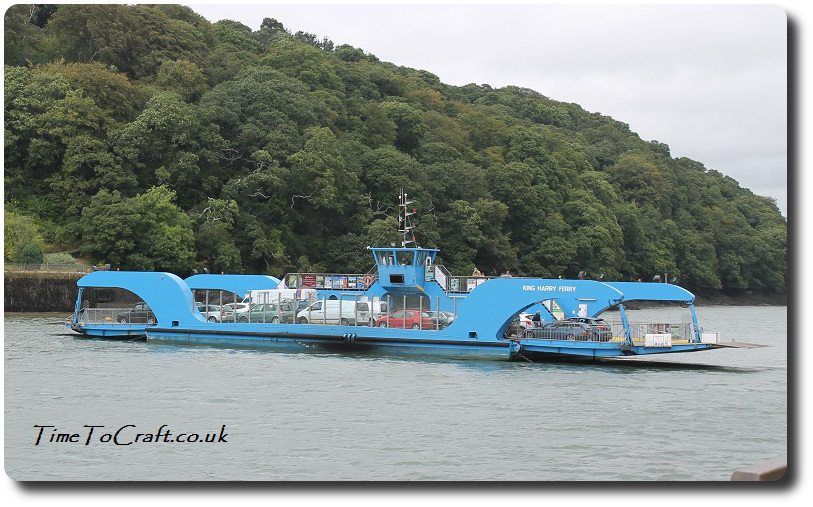 Fun to see the floating bridge that we took a couple of years ago. Amazingly, we spotted a van from our village crossing over on it.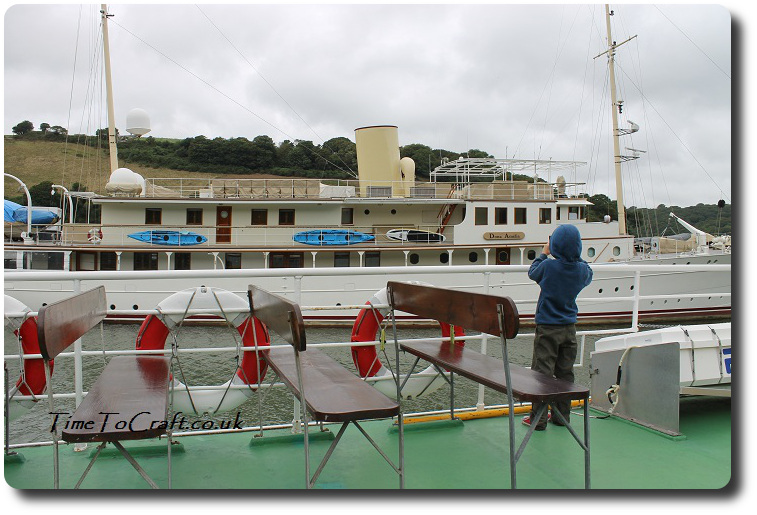 The cruise took us up the River Fal and lasted two hours. We donned waterproofs and sat at the top, determined to see it all. TF was fascinated by all the ships and boats moored up along the route.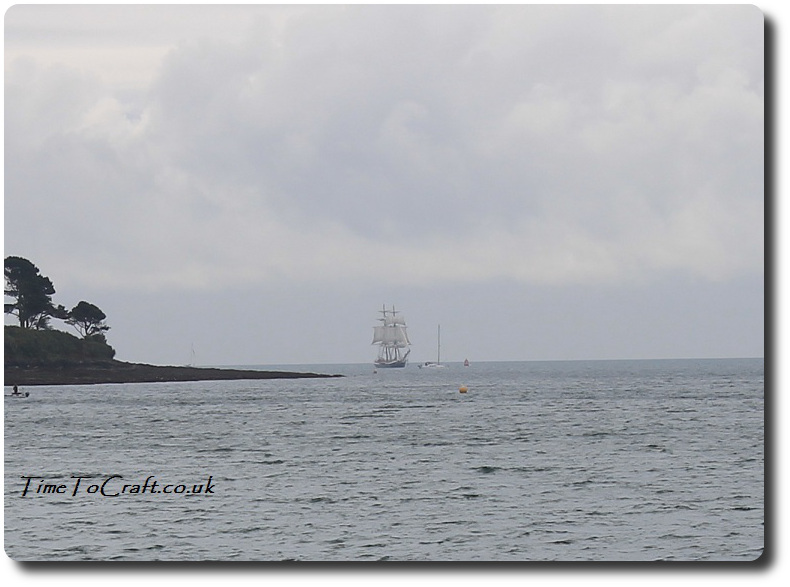 On the way back to Falmouth, we spotted a tall ship, in full sail, coming in for the start of the festival that weekend. Quite a sight.
It was fun just pottering around the harbour. Whatever the weather.
Linking up with Fiona over at Coombe Mill. For once we are less #CountryKids and more seaside-kids.