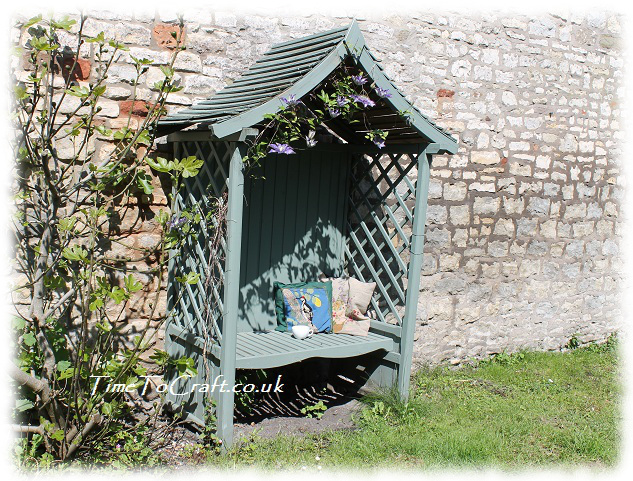 I love our garden. It's not huge, but it is wild.  A developer would probably split it up and add another house, but not while we are here. I know where they would build and our mining bees already assume that that patch is their home. There will be no building there in our time.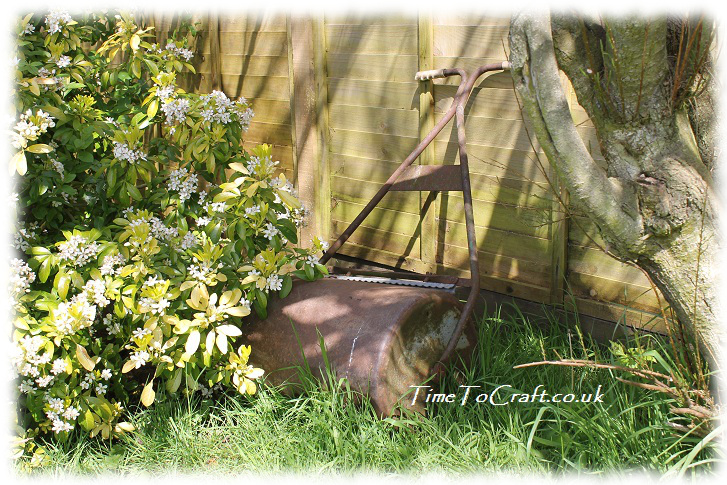 Most of the garden is left open, so that children and dogs can run and cycle around, but over the years I've cultivated corners of the garden. The garden wraps round the house. Trees and shrubs block the view to other parts. You cannot see one corner from the another. It has the effect of making garden rooms and space for all the family.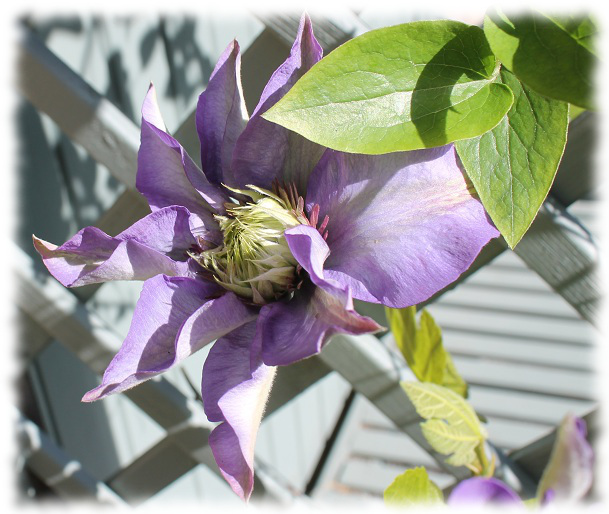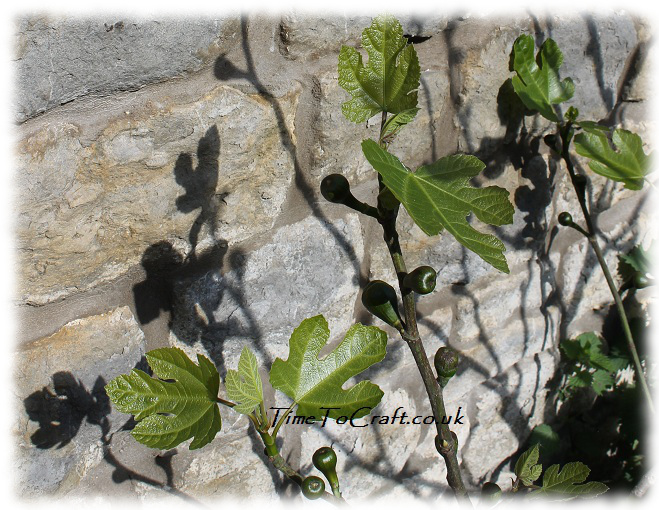 My covered bench (first photo) is where I like to start the morning to put together my to-do list. The clementis is starting to open. The leaves of the fig tree beside it seem to grow by the hour. I love the shadows they throw on the wall in the morning. I can sit there and no-one will spot me, even though I am in plain view.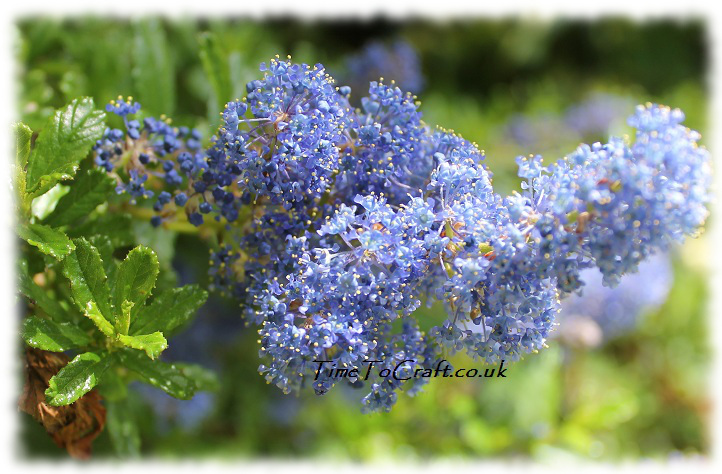 In another corner of the garden, I planted a new ceanothus in the area where my willow tree, dogwood and dog rose dominate. This year it is beginning to prove its right to be there.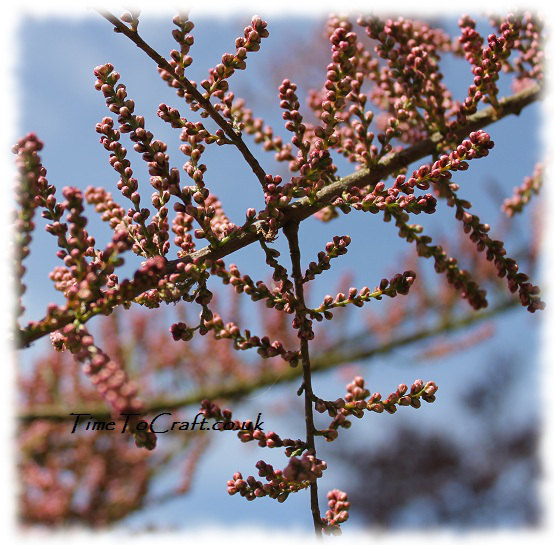 Not everyone likes the tamarix. It seems to be from the same gardening era as pampus grass, sumacs and small conifers. We had them all in the garden when we moved in. I love the dusky pink cloud that the tamarix makes. Even for a short time. So it has stayed. (Don't talk to my husband about pampus grass and sumacs) My children love to climb the tree. We used to have two, but the other made way for our swinging bench. A compromise.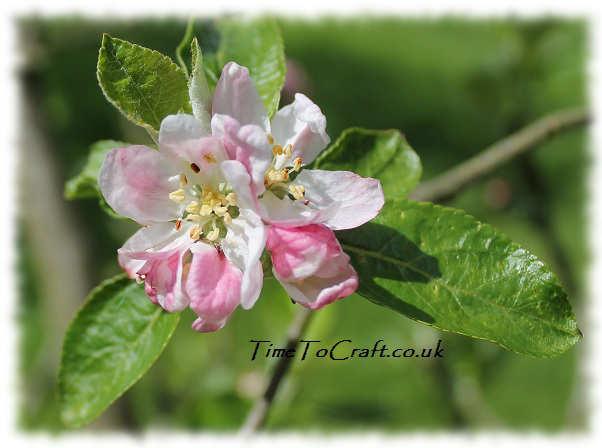 This time of year is about promise in the garden. All our fruit trees are blossoming. The deer has munched the young growth from our early apple tree. Just on one side, so I'm hoping it doesn't realise that there is another side. (I know. How do we have wild deer and deerhounds in the same garden?)
This weekend I need to tidy a few more corners of the garden. Might be presentable for a photo or two. Who knows!
Finally, as anyone who knows me well will tell you, I should have been an entomologist or an ecologist, if only the career adviser had mentioned it. I love the insects that we find in the garden. I stalk them relentlessly with my camera. Losing time. (Child: "Is it supper time yet?" Me:"No, another hour.") This one is a rose chaffer or goldsmith beetle. Just beautiful. It is currently feasting on the pollen from our woad plants. If you see one say hello. Their larvae are a brilliant soil aerator. As good as earthworms.
Joining the corners of my garden in with the most pretty linky I've ever come across – Mammasaurus' How Does Your Garden Grow.