Castle visiting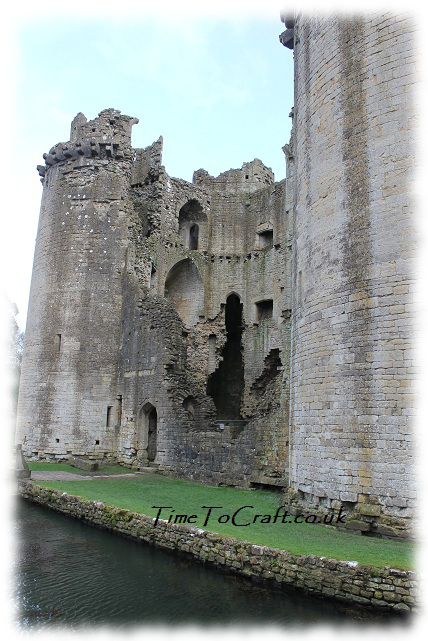 Today, we needed to get out. Whatever the weather threw at us. At the beginning of the week, the children and I had made a list of things we'd like to do this half-term break. Visiting a castle was one. Today seemed like just the day. Especially if a pub lunch was thrown in.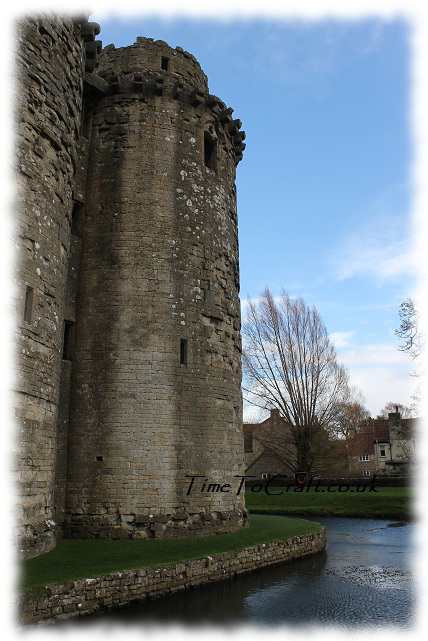 We haven't been to Nunney Castle for a couple of years and the children only remembered the previous visit as we turned up in the village. The castle towers over the village and is moated. It only really has the outside walls left, but oh, its worth visiting.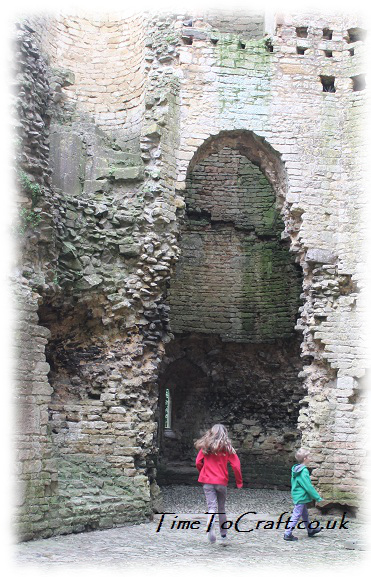 All that remains of the upper floors are the holes in the wall where the joists would have been embedded in the outside walls. The holes are like a huge dot-to-dot that show how the castle was split up once upon a time. The fireplaces hang half way up the wall, sitting above each other, using the same chimney stack. Getting smaller as they go up the stack.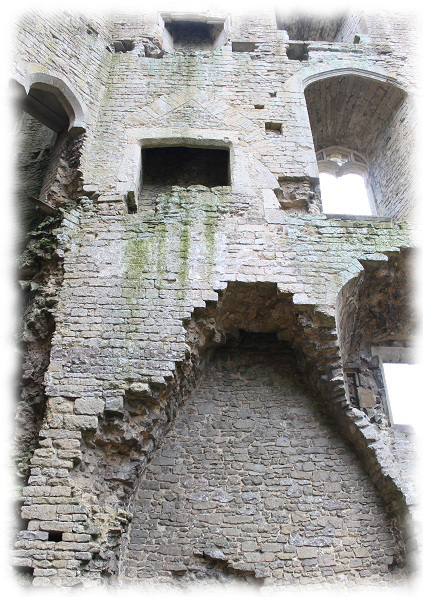 The children ran around and explored. Noticing and asking questions. Fitted nicely with our medieval craft visit earlier in the week. The castle makes a good short visit. Bite-size information about castles for the children. Today we dodged the sleet and rain. It was cold and, I for one, was pleased to keep the visit brief.
The castle is free to visit. Nunney is a sweet village to walk around too.
Joining in with the #CountryKid linky. For more outside ideas, I recommend that you hop on over.

30 Responses to Castle visiting
There have been cases when people lifted my photos and words, and used them without credit to me or asking permission first. Using them for their own commercial gain. I have now added a level of security to deter people from doing this. Apologies to people who do play nicely. If you would like to use any of my photos, please contact me.
All my words and photos are copyrighted to me. They cannot be used for commercial benefit by anyone else. If you would like to use any of them, then please ask me first and don't just take. Written permission only. Don't pass my words, photos or ideas off as your own. It's not nice.
Cookie Policy
Our web pages do not use cookies however this website uses Google Analytics, a web analytics service provided by Google, Inc. Google Analytics uses cookies to help us analyse how people use our site. The use of cookies by Google Analytics is subject to change.