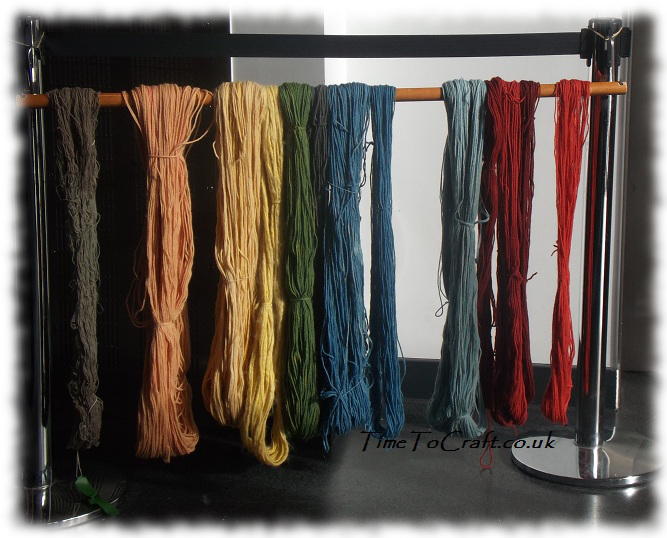 Yesterday, we headed into Bristol to the M Shed. I'd spotted in the Primary Times magazine that they had a medieval craft exhibition. History and craft rolled into one sounded like a good event.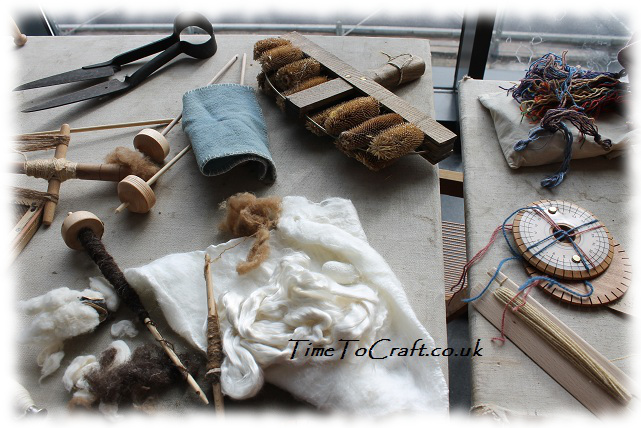 They had spinning, weaving and dyeing exhibits. There was a room where children could have a medieval hair do, dress up and have a photo taken sitting on a throne.  Another room for making medieval themed crafts. Each of these rooms had queues, so we opted out.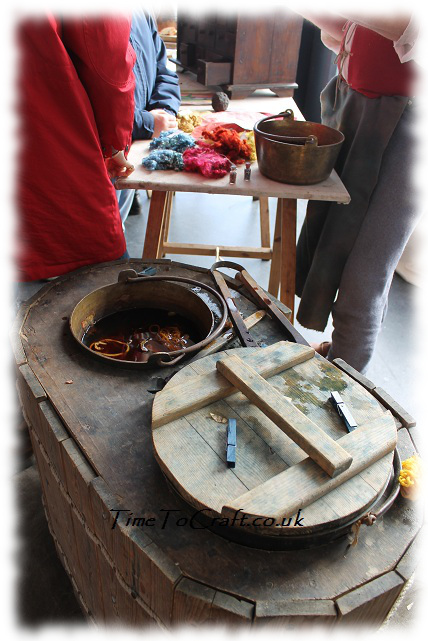 I really wanted to see the craft exhibits.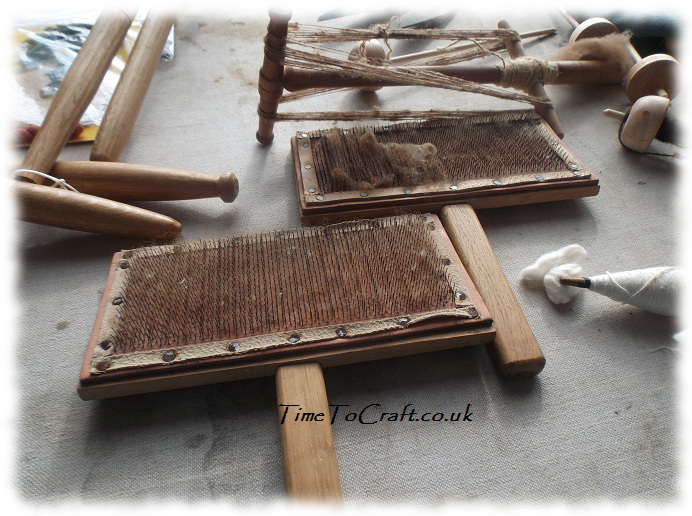 I was struck that all the objects were very familiar to me. I spin and knit, so we do have spinning paraphernalia in the house. The carding brushes, the niddy-noddies (I love that name!) and the drop spindles (above), for example, are objects that my children recognize. AJ even has a knitting fork and a cord maker like the ones in the photo below.
Producing yarn is now mechanised to meet the demand of our consumer-hungry society, but for the home crafter, the tools stay pretty much the same. If I want to convert a sheep's fleece into yarn, I use the same tools. Admittedly, I'd opt to use my spinning wheel, which, from what I read, was more common in the late medieval period, but there are plenty of people who use drop spindles.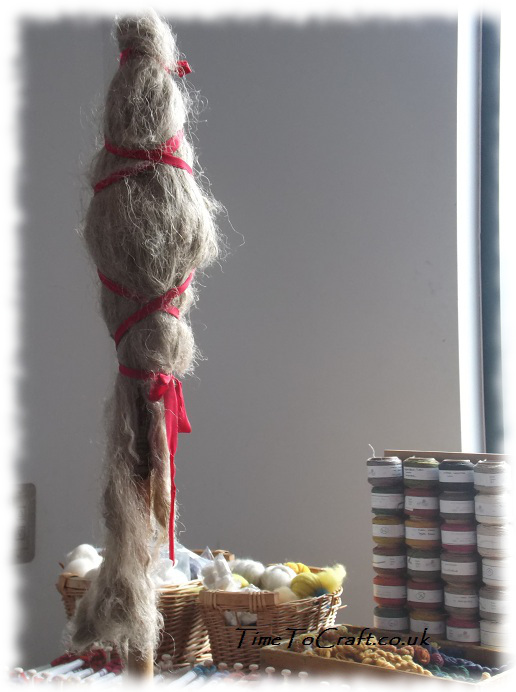 I would have liked to stay longer and find out more about the dyeing process. The colours were amazing. My fingers were itching to make something with all the fabulous fibre.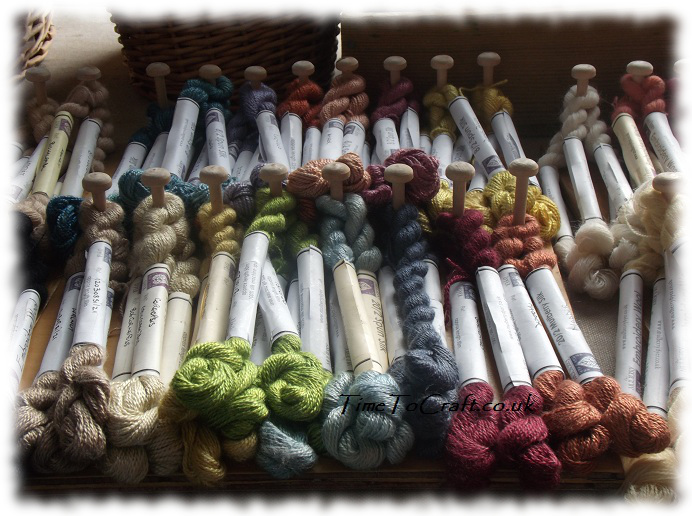 The children were keen to head off and see the rest of the M shed exhibitions. Turns out that climbing onto the double decker bus was more of a draw to them. Not something that we have at home!
Before leaving, we stopped at the medieval music stand. Along with pipes and fiddles, they had a lap harp. AJ, our harpist, had a go. Instead of using your finger tips, you pluck the metal strings with your finger nails. She said that it felt awkward.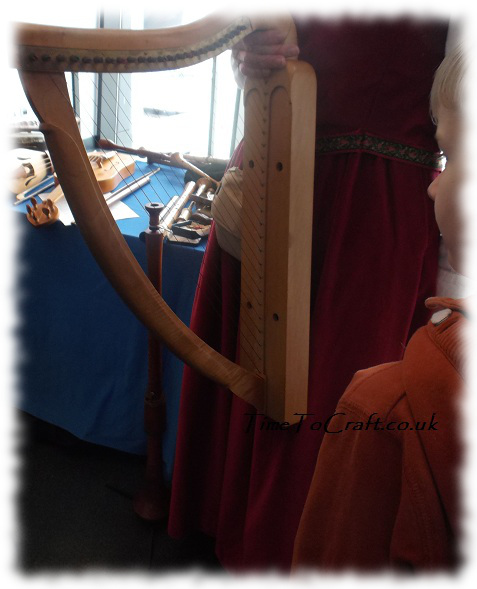 While we were in Bristol, the children were keen to see their Morphs at Aardman Animations. They were thrilled to find them by the door. Ready to greet everyone.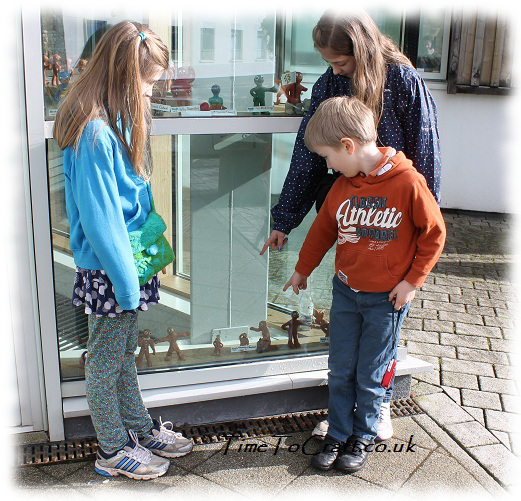 The M Shed exhibition was free, as is most of the M Shed. They do suggest a £2 donation.