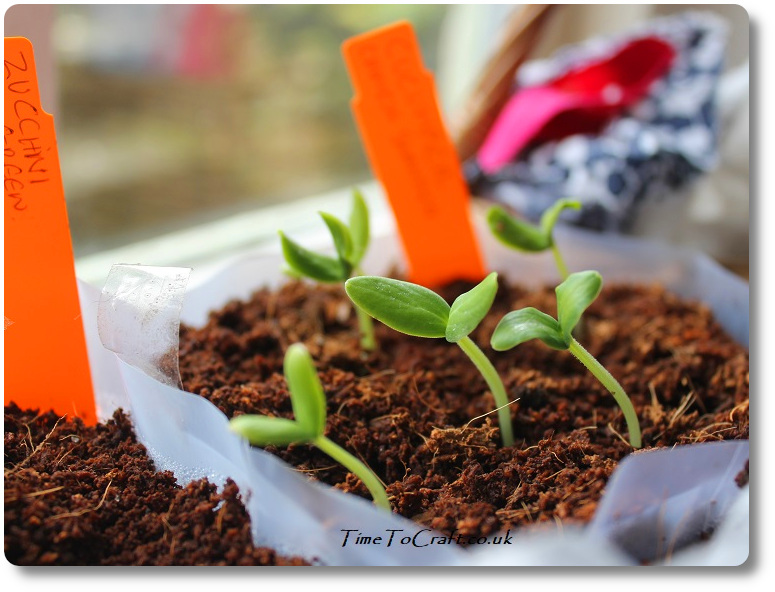 True story. While everyone was buying up toilet rolls and pasta, at the supermarket last week, I bought vegetable seeds and a cherry/custard pie. What can I say? It's my favourite pie. And I'd run out of cucumber seeds.
A week later, the cucumber and courgette/ zucchini seedlings are up. The cherry pie has sadly already been eaten.
I totally get the panic buying. In a time when we feel like we have less control over what is going on around us, buying and storing is our way of pulling back control. That is OK. It is an initial reaction and natural. We just all need to know when enough is enough, and stop. To remember that there are other people too. I have faith that the craziness will grind to a halt soon.
Back to the seeds. It was a kit, with coconut growing compost, which means it is 100% peat free. I'm intrigued to see how they do. Looking promising so far.
For anyone thinking of giving vegetable growing a go, this year, you don't need a big area. They can grow on a windowsill or doorstep. No need for a fancy container. Even an old food bag can double as a plant pot. Also there is no such thing as green thumbs. Or green fingers, for that matter. Don't let that put you off.
I'm looking forward to sharing my surplus vegetables with friends and neighbours eventually too, as the growing season rolls on. If nothing else, slow food and slow living seems to be a good antidote to the panic buying, at the moment.
Time to sow some seeds.
(edited: tomatoes seedlings are starting to pop through now, which is relevant to my last blog post. Not counting my tomatoes yet, though.)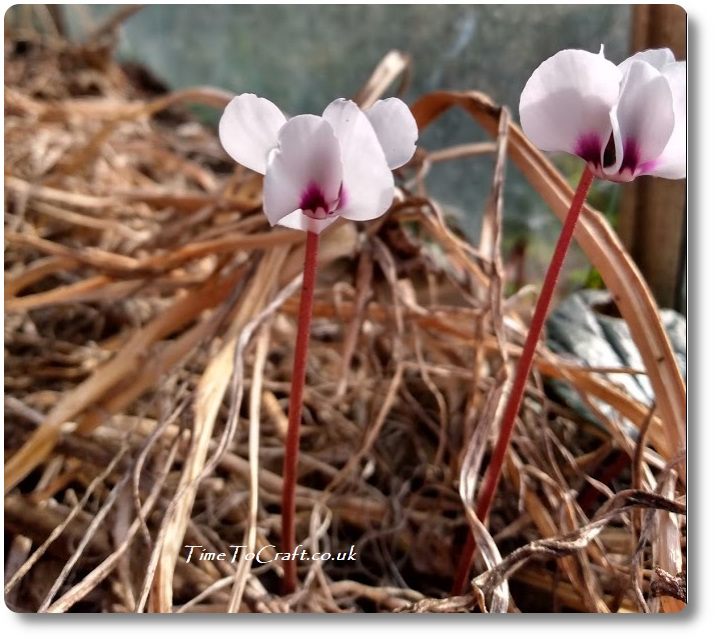 I've grown salad and spinach in the greenhouse this winter. I love being able to pop out there and grab a handful of leaves for a Saturday lunch. Yesterday, I happened to notice that something else was growing too. A cyclamen and it is in flower.
I do empty old pots of soil into the greenhouse, when I think the plant is dead. Seems I misjudged one of the cyclamens. It's time was not up. Meaning I had a lovely Imbolc garden surprise yesterday. My prompt to put seeds in soil and start the new growing season for the whole garden.
Looks like Mother Nature is leading the way, as ever. The wheel is turning.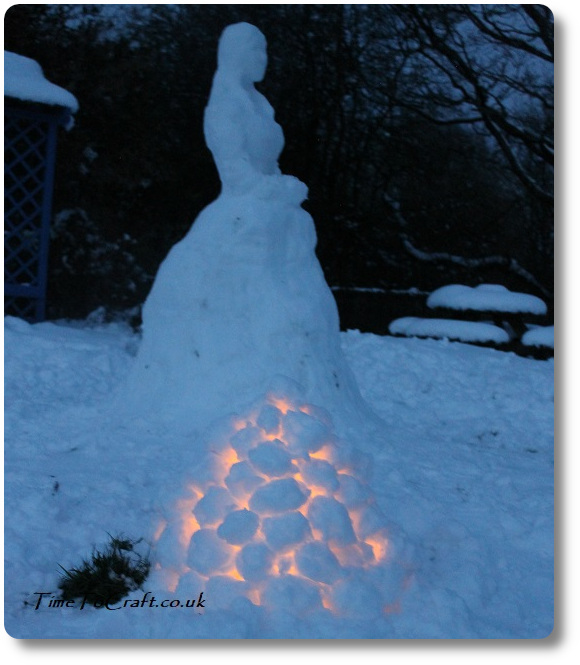 Throw back to this time last year, when we had snow for Candlemas/Imbolc. Lots of snow. We built a snow lantern and Middle Teen made the snow maiden. That is all snow. What a contrast to this year.
---
Blessings to all.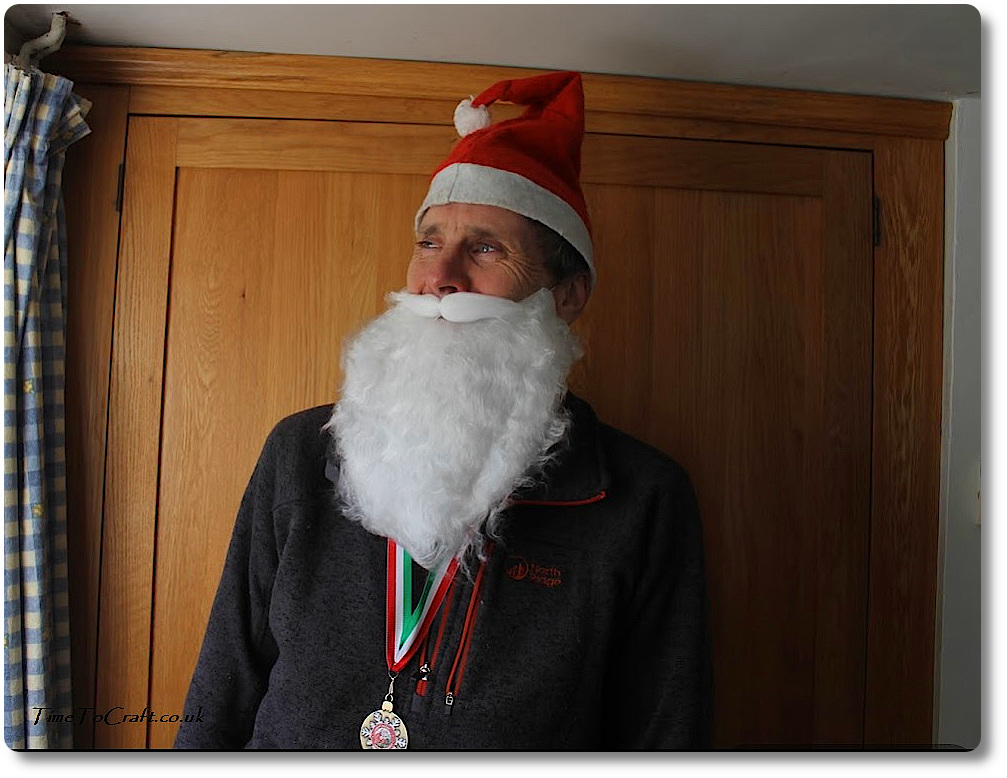 Mr TTC completed his second Santa Scramble, this weekend. A 5k race through muddy fields and almost as muddy lanes. It is quite a sight to see a mass of people, dressed as Santa, racing passed you.
The weather was less than festive. My fingers were so cold and wet, that my phone refused to recognize them on my phone's touchscreen, as I tried to take photos. I had to wait until he'd got home and cleaned up. The rest of his costume was a generous combination of torn and mud covered.
Photos
There have been cases when people lifted my photos and words, and used them without credit to me or asking permission first. Using them for their own commercial gain. I have now added a level of security to deter people from doing this. Apologies to people who do play nicely. If you would like to use any of my photos, please contact me.
Copyright notice:
All my words and photos are copyrighted to me. They cannot be used for commercial benefit by anyone else. If you would like to use any of them, then please ask me first and don't just take. Written permission only. Don't pass my words, photos or ideas off as your own. It's not nice.
Cookie Policy
Our web pages do not use cookies however this website uses Google Analytics, a web analytics service provided by Google, Inc. Google Analytics uses cookies to help us analyse how people use our site. The use of cookies by Google Analytics is subject to change.