Santa Scramble – My Sunday Photo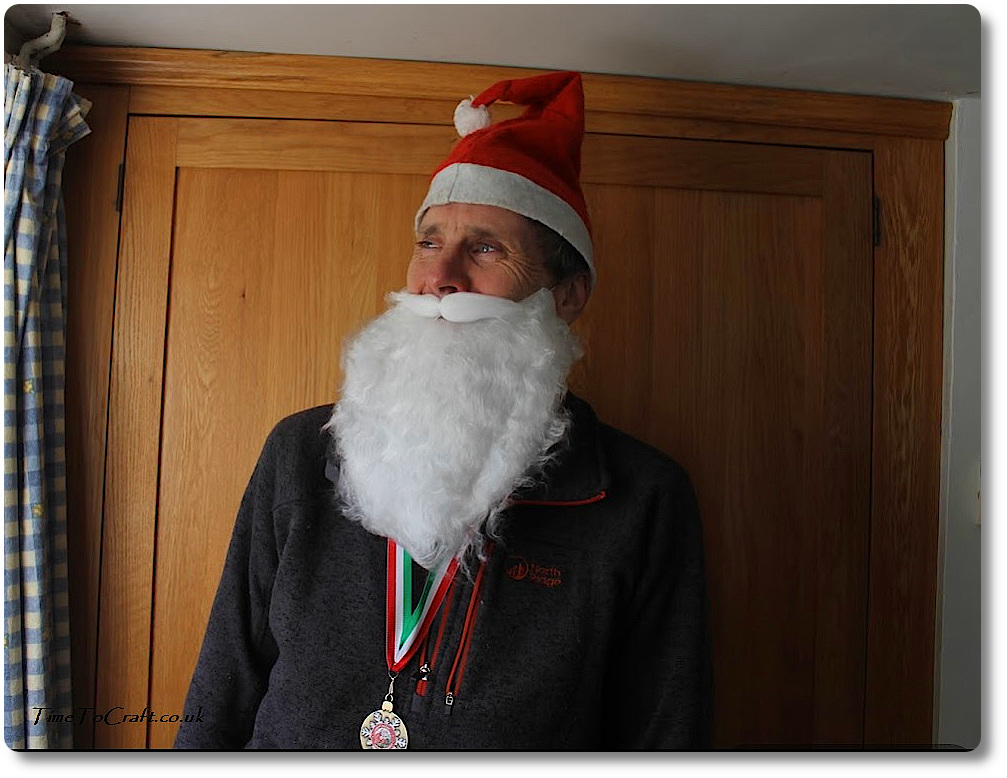 Mr TTC completed his second Santa Scramble, this weekend. A 5k race through muddy fields and almost as muddy lanes. It is quite a sight to see a mass of people, dressed as Santa, racing passed you.
The weather was less than festive. My fingers were so cold and wet, that my phone refused to recognize them on my phone's touchscreen, as I tried to take photos. I had to wait until he'd got home and cleaned up. The rest of his costume was a generous combination of torn and mud covered.