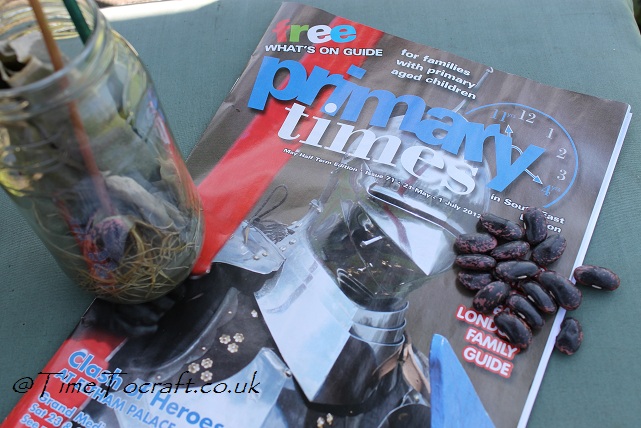 Yep! TimeToCraft has made it into the printed world. One of my photos is being used in an article. We will be sitting in children's school bags, as they make their way home for half term. Ready for reading.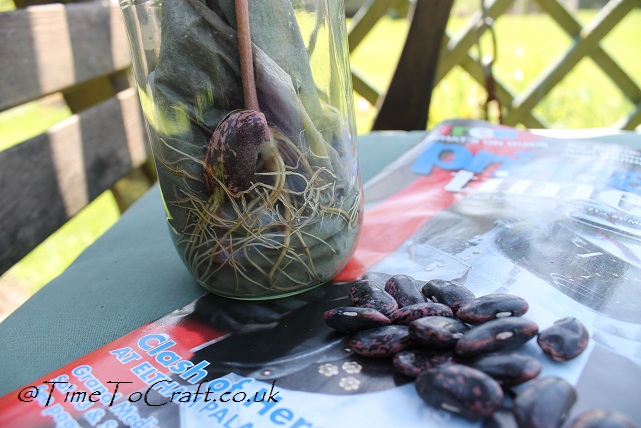 If you are in the UK and have a child at primary school, you will probably be familiar with Primary Times. It is a regional free magazine full of fabulous ideas to entertain and educate children over the holidays. It usually  arrives just in time for half term or holidays. Over the years, we have discovered new places to visit and fun things to do through its pages. The What's On listing has kept us up to date on events. So easy to miss out on when you live out in the country.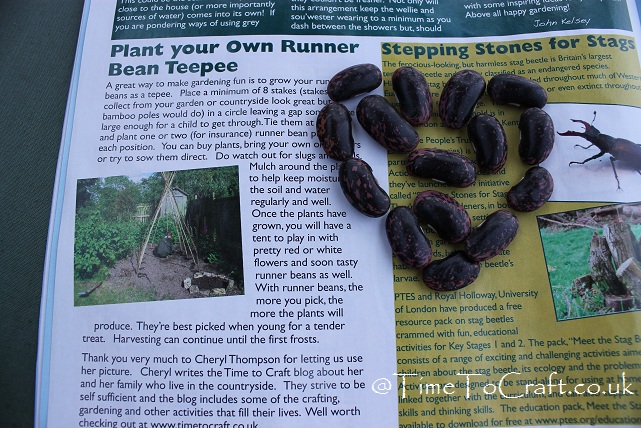 I didn't write the article but the photo is from a posting that I did last year about our runner bean house. We make a runner bean house every year. I'll be blogging this year's version over half term. (Incidently we make a house, as the a teepee the right size for three growing children would take up too much room.)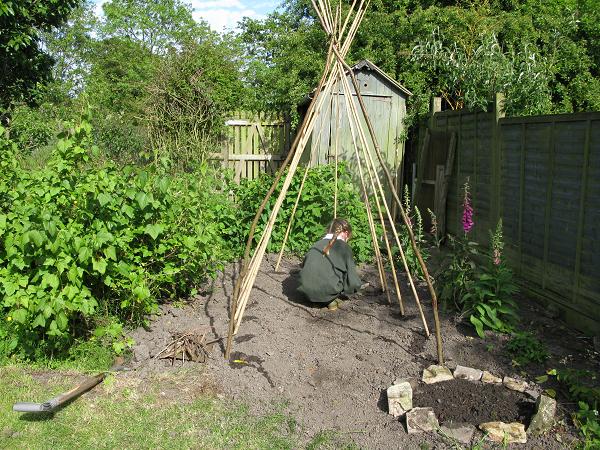 AJ is pleased as punch to be in print. Alas her friends will not see it as it is not in our region's version, but if you receive the South East London or the North West Kent issue, have a look at p18. You'll find us there. She'd be tickled pink if one of TimeToCraft blog readers spotted her. So would I!
(Special hello to anyone who has found us via Primary Times. Judging by your What's on listing, you live in a fun area. I hope you enjoy your half term!)