Seeing as leap day is on a Saturday this year, I thought it would be a perfect excuse to do something good and as a family. It always feels like an extra, free day to me. We had to mark it in some way.
So we packed everyone and the hound into the car and headed off to our local tree nursery. It's not too far and always has a good range. It rained and hailed and the sun came out too, as we walked down the aisles of trees. Everyone had their favourites. We'll be back for an eating cherry and pear in the near future. The children really want an ornamental cherry too.
The hound enjoyed the walk in a slightly more tamed and varied forest than we usually take him.
In the end, we bought a hornbeam, although I was really tempted by the twisted hazel, but until we landscape it would be lost in our garden.
Next job was to choose a spot and plant the tree. True to form, as the spade cut the turf, it started hailing. Never has a tree been planted so quickly, but with such care. I snapped a few photos before everyone headed back to the house. With frozen hands.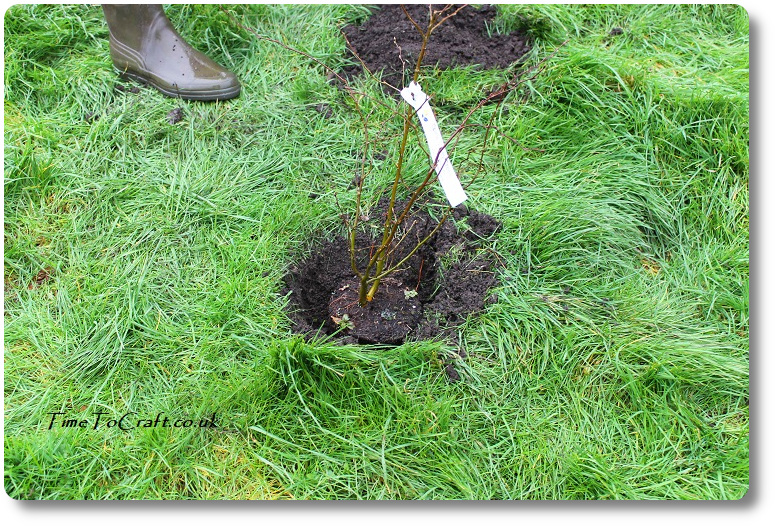 So, we now have a hornbeam. Our leap day tree. Every four years, we'll give it a little extra attention and marvel at it's growth.
And probably still be talking about how we planted it, as a family, in the freezing hail.
How can it be the start of seed planting time again? Admittedly, January is more about planning than committing seeds to soil. Unless it's a tomato seed, then, let's face it, that's fair game.
I love gardening. It's something I'm passionate about handing on to my children. When they leave home, I want them to have the skills to grow their own food. It is a life skill
Good news is, that after 17 years of gardening with my children, I think I've picked up a few tricks to ignite their enthusiasm and keep them coming back for more each year. Both teenagers and my tween will join in.
Here are my tips:
 Start now
It doesn't matter how old or young they are, or the season, jump on in and start gardening, with your children. There is always something you can grow or prepare. No garden, no problem. Contact your local council and apply for an allotment. Or else, use containers. It doesn't have to be expensive either. They could be tins or pots out of your recycling bin. A packet of seeds from the supermarket. Given the right conditions, seeds will grow. Start small and build it up.
Make a list
Make a list of the vegetables, salads and fruit you like to eat and flowers to enjoy. Cross out the ones which are not practical. Each January, we sit round the table together and make our list. I also bring out a few cookery books for inspiration. This was an absolute game changer. Courgettes, once banned, are now (almost) top of the list, thanks to a favourite recipe we found.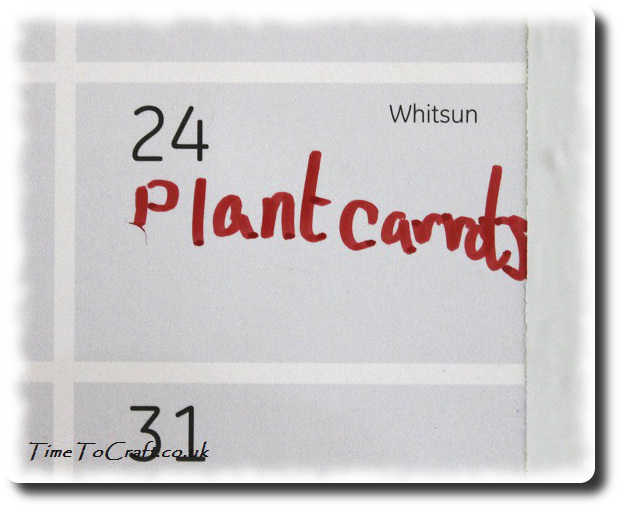 Make your annual plan
We found that a garden journal works for us. Double page spread for each month. First page includes all the jobs for that month, including what to sow. Second page is for notes. Children love turning over the new page, each month.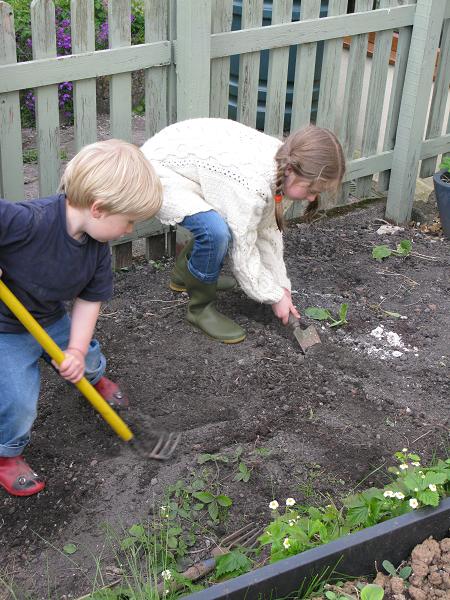 Take photos
This one is a winner. My children love seeing photos of themselves. Sharing photos of them gardening in the previous years, helps to inspire them. They remember the fun. They remember the rewards.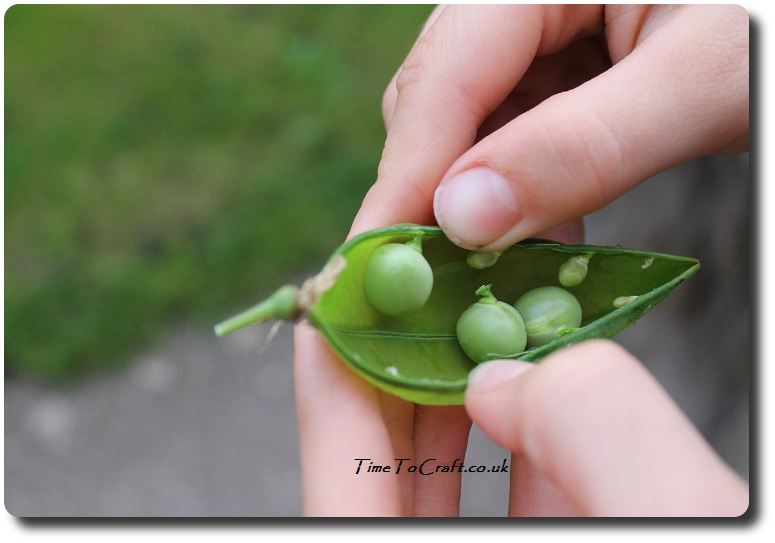 Give them their own patch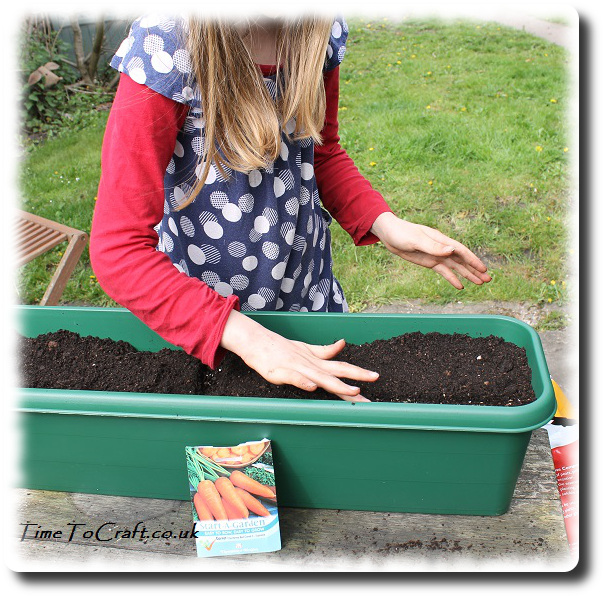 As soon as they start asking for a patch of their own, make it happen. One year, they each had a long trough that they could plant whatever they liked. It was a big success. The next year, I gave them a bigger area. There is nothing like sitting round the lunch table knowing everyone is eating the carrots you grew.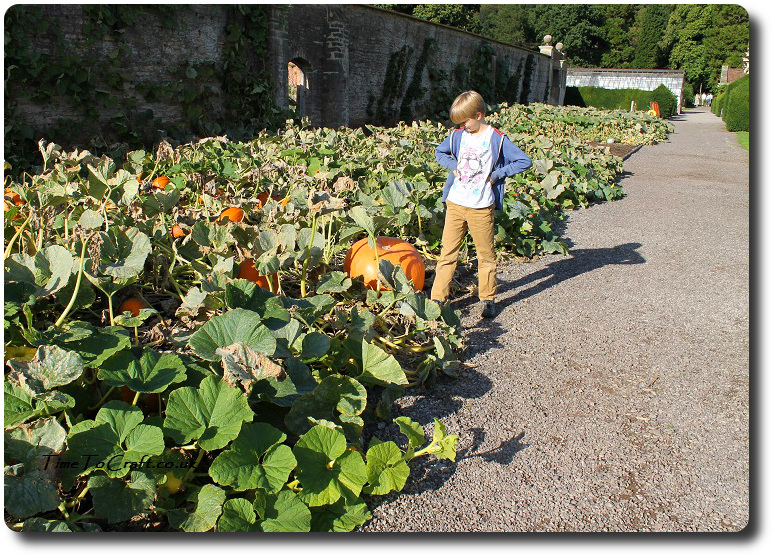 Visit other kitchen gardens
I'll admit, this one surprised me. I thought I was dragging them around the gardens, but turns out, they were picking up ideas too. Lots of "we can do this", as we weaved our way through the neatly laid out patches of veg. They have fallen in love with flowers and different varieties of vegetables on these visits, as well as clever ideas.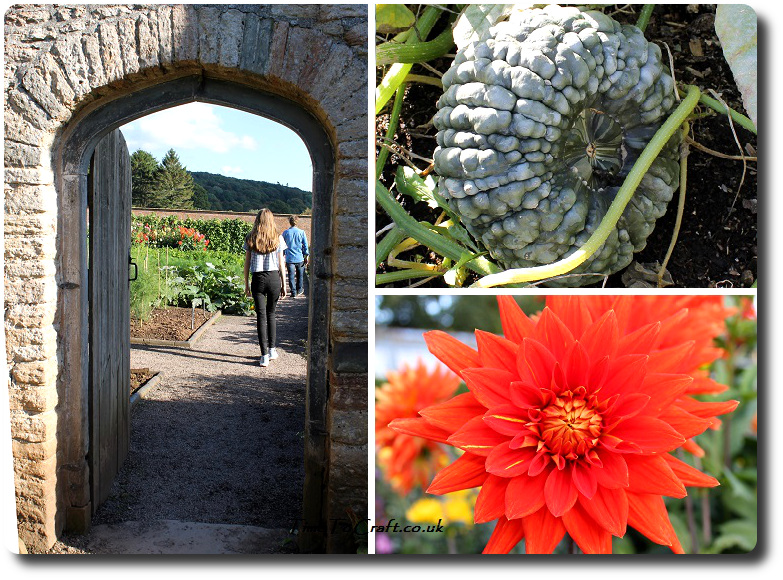 Fun projects
There are so many fun projects to ignite their interest in gardening. We've grown seeds in little bags and jars, built runner bean houses and had our own pumpkin competition. They've named seeds and cared for them. As they've grown older, they've searched our varieties they like and enjoyed cooking with them. So many project ideas out there to suit all ages.
Praise
Let them know that you appreciate their efforts and gardening with you. It sounds simple, but it's as good as an invite to join you next time. There will be failures, but that's how all gardeners learn. That's how we all learn.
Time to talk
This isn't so much a tip, but an observation. Just as teens are more likely to open up when you are driving them somewhere or on a walk, I find that they often choose to join me as I'm weeding the sweetcorn. I learn more about their day at school, than if I'd sat them down and fired questions relentlessly, as soon as they walk through the door. It is often one to one time, where the gardening acts as a safe spot to share a problem.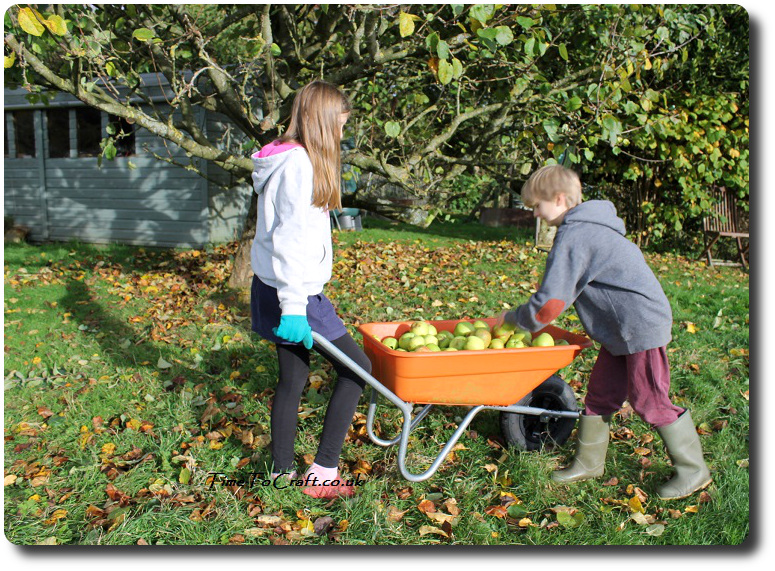 Another benefit is that they learn to love and appreciate the natural world, and also understand the worth of the food we eat. We have very little food waste or fussy eating. I put that down partly to learning how to garden.
Last tip…
Garden together
Gifting gardening themed presents is wonderful, but it can also be daunting for a beginner. Take time to help them get started and keep them interested as it grows. I still remind my youngest, every now and again, to water his rainforest plants that we gave him in the summer for his birthday. They are surviving and he is proud of them.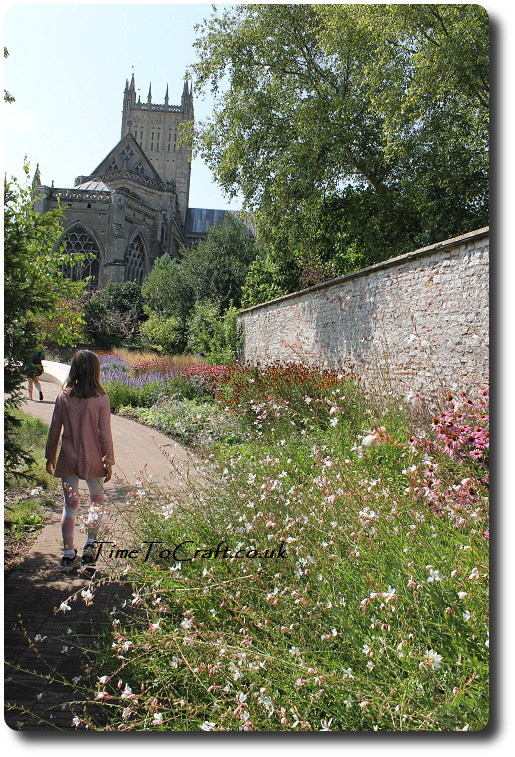 So there you are. Difficult to imagine gardening at the moment, as the rain is tipping down, but it will change. If you're in the Northern Hemisphere, then this is a good time to start planning and preparing. If you are in the Southern side, then start sowing your winter and spring crops. There is no time like the present. Your future self will thank you.
I cannot tell you how much I've enjoyed gardening with my children over the years. Sometimes, their enthusiasm has carried me along. Other times, I've been glad that I had a few tricks up my sleeve to encourage them. I can only hope that every child will have the joy of seeing a seed burst through the soil, as it germinates. Or eating something that they grew. It is so good for them. Whatever age they happen to be.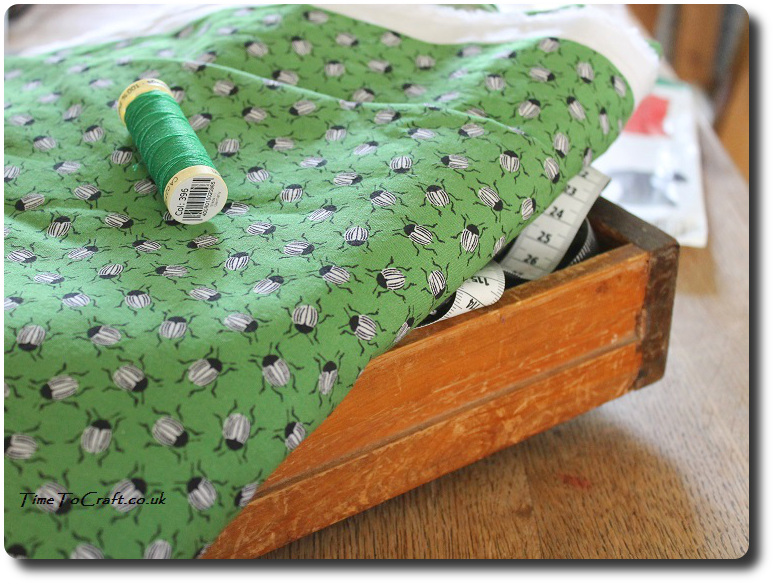 As every parent, I'm absolutely sure, will confirm, there are times when you could do with a few moments of time alone. (I sense nodding heads) A brief pause in the relentless questions/demands/refereeing. It doesn't matter how much you love the little ones, (or not so little in my case), and how grateful you truly are for their existence, we all need a few minutes when the only voice we can hear is our own. Peace. Quiet. Once accomplished, we can brave the world again. A slightly better person, and parent, hopefully.
This weekend I accidently hit on an unusual solution.
Gardening with children
Let me set the scene. It was Earth Day on Sunday and the children were keen to do something meaningful to mark the day, as we usually do. They wanted to make it a whole weekend activity. We started on Saturday and gardened. Creating wildlife happy areas and saving food miles by setting up the kitchen garden. Even the puppy helped. If the level of laughter correlates in any way to the final harvest, we will be in for a bumper season this year.
The children and I have been gardening together ever since they could each hold a trowel in one hand and dandelion in the other.
(14 years ago. This one has grown up and is doing her GCSE french speaking exam today. Eek)
Starting them young is now paying dividends. I will always look fondly at sunflower seedlings in pencil coloured tubs, cress growing in broken egg shells and runner bean houses in gardens. That's how future gardeners and ecologists are made.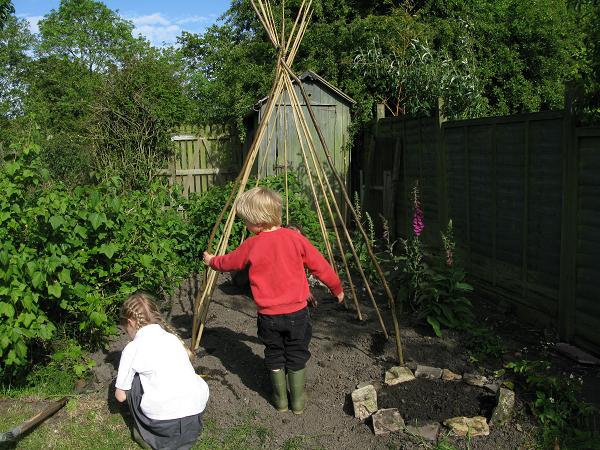 (7 years ago)
By the end of the weekend, my raised beds were clear of weeds and the planting out had begun. The kitchen garden is half cleared too. The windowsills are covered in seed trays. The children were having fun gardening. At one point, one even asked me if I was OK with them doing it all. Taking over. Did I feel like I was missing out?
Did I heck? I'd be a fool not to welcome such help. There is always so much to do. I've passed on my skills and enthusiasm. Job done.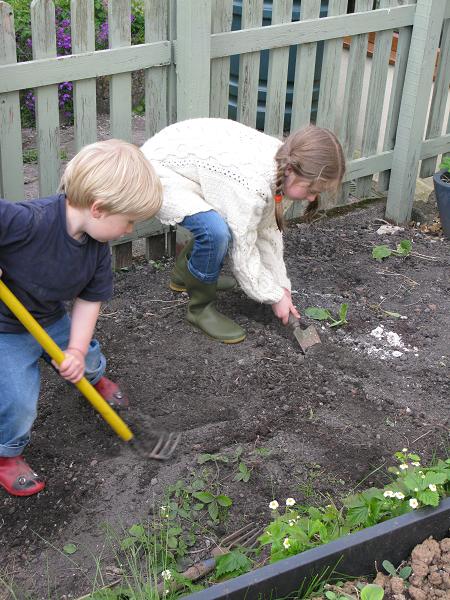 (Eight years ago)
Although I might keep the greenhouse to myself.
Camouflage
Now for the camouflage part. As part of the weekend gardening, the young gardeners put seeds in dirt filled pots. My handmade potting shed is perfect for me when it comes to such a task. Maybe one other could work happily beside me, but four of us and the puppy? No. So I decamped my equipment and supplies to the nearby picnic bench, while the children went in to grab gardening gloves and jumpers.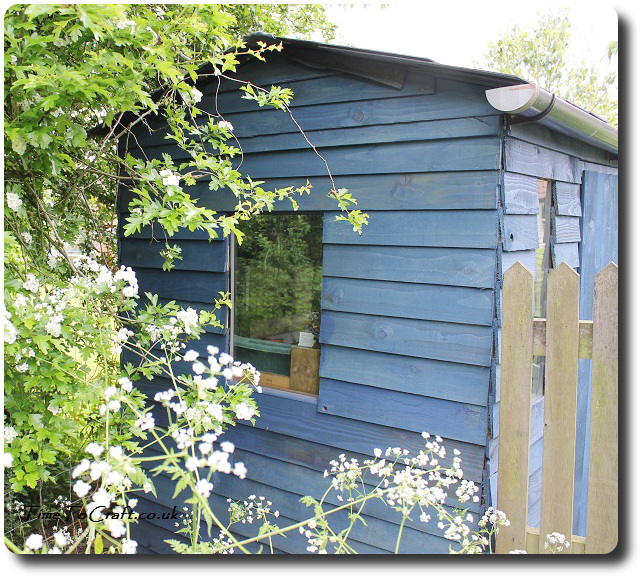 Our garden is big enough and shaped in such a way that it's impossible to see all of it. No matter where you stand. Losing sight of people is relatively easy. Busying myself in sorting seed packets, I waited for them to return.  First one, followed shortly by another. I could see them, so assumed they'd spotted the change of venue. Slightly surprised when they raced off again, but hey ho, they are children.  Then all three of them returned searching for something. Looked at me and disappeared again. I was hardly hidden. Sitting in plain sight. I didn't feel lost. Must be searching for something else. They'll join me when they're ready.
"There you are. Did you know you're camouflaged?"
Bewildered look from me.
"It's that top."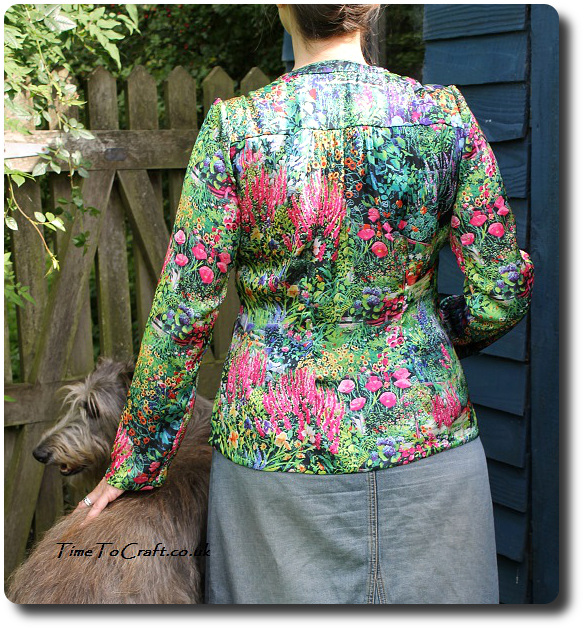 (last year)
I made the top last year and it has become a firm favourite of mine ever since. I don't really give it a second thought, although I haven't quite got over how slippy it was to sew and silky it is to wear. The point is that I wear it a lot and the family see me in it probably most weeks.
By this stage, even my husband was getting in on the act. Seemingly independently. Telling me that if I was in the garden, I'd disappear wearing the blouse. Hmm. I suspected I was being wound up. Our garden is hardly full of flowers at the moment. Except dandelions. Plenty of those for the bumble bees.
Then the next day, the so called camouflage blouse was washed and drying on the line outside. Gently blowing in the breeze. As I stood there watching, I saw a goldfinch fly into my blouse. Trying to land in it. It even had a second go. Confused. It tried so many times that I even had long enough to call my husband to watch.
Let me get this straight. Not only does the fabric print hide me from children, but it fools the local wildlife. Who needs one of those fancy camouflage hides to photograph birds? Apparently not me. Not when I'm wearing my invisibility cloak blouse.
So next time I need a small break from the hustle and bustle of family life, I know what to do. Two words. Garden and blouse.
I've said too much.
Next step
At this point you are probably wondering why I shared this rather rambling nugget. Quite simply, once you have experienced an invisibility piece of clothing, there is no stopping. One blouse is not enough. I'm cutting out a slightly different one next, but I have high hopes.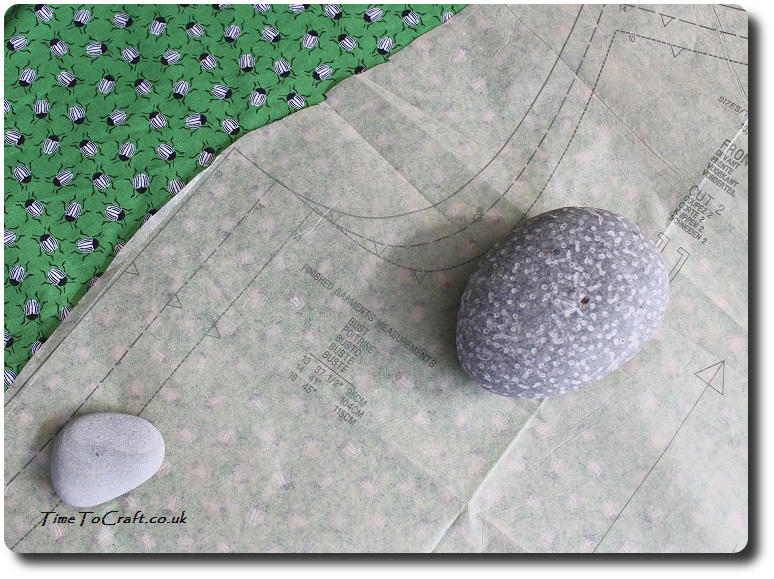 Who knows? Now you see me. Now you don't.
---
Photos
There have been cases when people lifted my photos and words, and used them without credit to me or asking permission first. Using them for their own commercial gain. I have now added a level of security to deter people from doing this. Apologies to people who do play nicely. If you would like to use any of my photos, please contact me.
Copyright notice:
All my words and photos are copyrighted to me. They cannot be used for commercial benefit by anyone else. If you would like to use any of them, then please ask me first and don't just take. Written permission only. Don't pass my words, photos or ideas off as your own. It's not nice.
Cookie Policy
Our web pages do not use cookies however this website uses Google Analytics, a web analytics service provided by Google, Inc. Google Analytics uses cookies to help us analyse how people use our site. The use of cookies by Google Analytics is subject to change.