Bath Bomb activity for children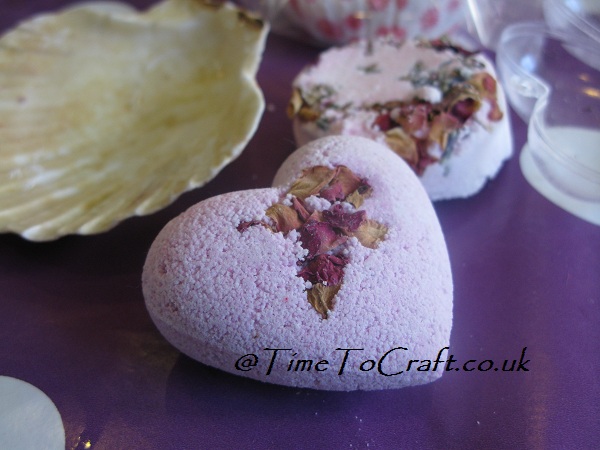 This is for Fiona and anyone else who would like to do a bath bomb party. This has to be the most popular activity I run. So easy.
There are many tutorials out there showing how to make bath bombs, but I'm going to share how I run this as an activity for children. I've done this activity with groups of children around the kitchen table and, after last weekend, I can now add the experience of doing it with a larger group. Just not all at the same time! A max of 6 to 8 children at a time, is perfect.
I've tried to write this tutorial and add photos that will help you through the process, as if I was there to show you. I'm happy to answer any questions, if I've missed something in the process. If you follow the process, then you should get perfect bath bombs each and every time.
Children enjoy making bath bombs. It fizzes. It smells. They can choose combinations and they really can do the making part. It also stimulates their senses and, if I can, I talk about the science*.  Most just want to make.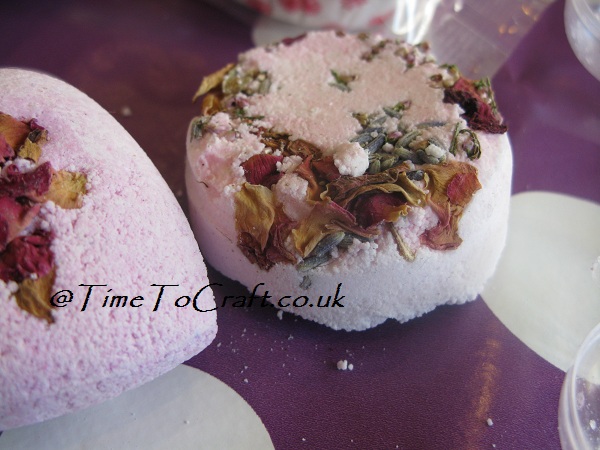 It is one of those activities that is most often requested when we have children visiting.
For any doubters out there:
It's not very messy. Children are far more careful making bath bombs than they may be with glitter or baking. I think it's the novelty factor and the awareness that I am trusting them.
Some of the ingredients are great household cleaners, which unfortunately cannot be claimed of glitter or self-raising flour. It will even help to clean your bath.
Apart from the ingredients, all the kit you need will probably already be in your kitchen.
If you can bake a cake, then you have the skills to make bath bombs.
If you can make a good sand castle, then the skill is transferable to making a bath bomb.
It will not cost you an arm and a leg to buy the ingredients. Buy a kit, by all means, but shop around for the ingredients and you may be able to do it for cheaper. The size of the bath bomb, the number you want to make and the bulk you can buy it in, will effect the price. It has never costed me more than 50p (less than a dollar) a bath bomb to make, when getting ready for a group. Usually a lot less. Admittedly, I buy more than I need, which is used next time round.
This is a craft activity that most children (or grown-ups) can do, so long as they can stir carefully and spoon mixtures into a cup. My children started making bath bombs when they were about 3 years old.
Children will be counting the hours until bedtime. They will be very keen to have a bath.
Bath bombs make great gifts for teachers, grandparents and anyone that the children want to make a gift for. As well as being used as a fund-raiser.
For a final tenth reason – they are fun!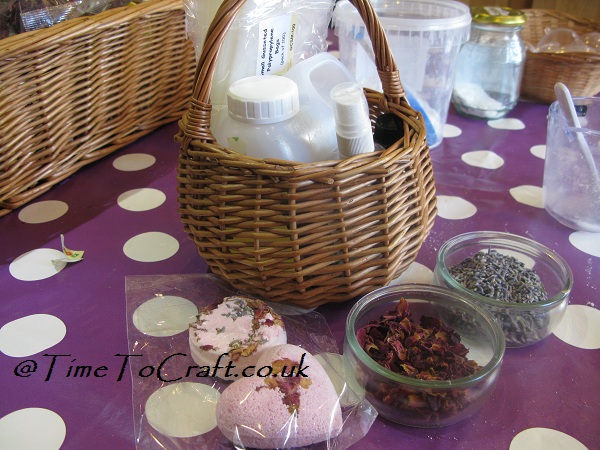 Kit you will need
• A see-through container to mix everything in. I use a measuring jug or a jam jar. Tall enough to avoid spilling ingredient, but not too tall for little hands.
• Mixing spoon.
• Pipette or syringe. We used one that came with a bottle of children's medicine.
• A mould. This shapes the final bath bomb. It could be almost anything that is not fragile and will not crack easily or push out of shape. A clean yogurt pot, a sand pit toy, a muffin tin, a scallop shell. I bought bath bomb moulds, at first. The children loved the heart-shaped ones, but they cracked quickly.
• measuring spoons
• small spray can
• paper muffin cases. (optional) We found these a brilliant way to mould and package the bath bombs at an event where the children are only with you for too short a time for the bath bombs to dry.
• Little see-through plastic bags and labels for packaging.
• Apron
• Goggles and disposable gloves (Tried to encourage the children to wear these, but they were not popular)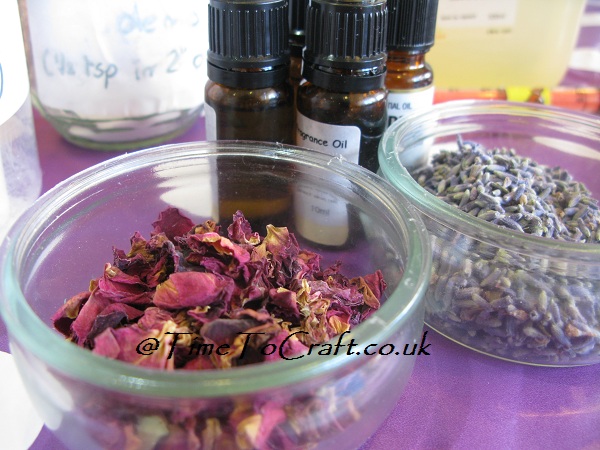 Ingredients per bath bomb
3 tablespoons sodium bicarbonate
1 tablespoon citric acid
0.5 teaspoon almond oil (optional)
pinch of petals (rose and lavender are popular)
3 drops of essential oil or cosmetic fragrance oil
water or witch hazel
pigment (optional)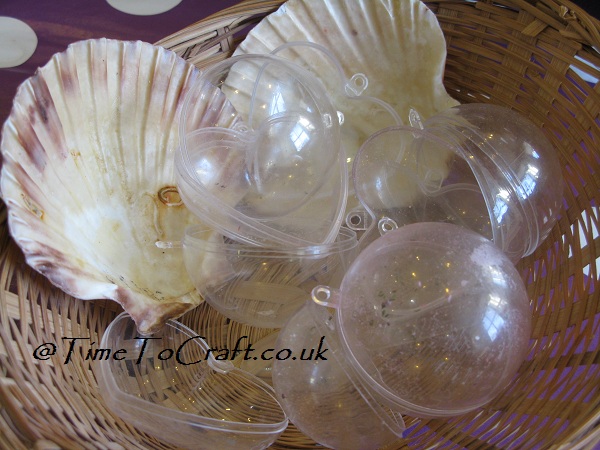 How to make a bath bomb with children
It has to be your judgement on how much you let each child do. My 4, 7 and 9 year olds are more than capable of measuring out the ingredients correctly. With a larger group, I tend to spoon the powder into each child's jar, unless it is obvious that they can do it themselves. In that setting, I would not leave the ingredients in the middle of the table. Children love using the pipette and the spray gun, so most can do that part, but I don't leave them unattended on the table. Ever!
Check for allergies before you start.
1. Each child is given a sticky label to put their name on. They can decorate and design a colourful label for their product.
2. I prepare a mixture of sodium bicarbonate and citric acid in a jar. Before each child starts, I take a spoonful from the jar and tip it into another jar of water, so they can see what it does. For a smaller group, I use a finished bath bomb, as I only need to do this demo once.
Warnings: They must not scratch their eyes and its a good idea not to eat the ingredients. At the end of the session, they will be washing their hands. Citric acid will sting if they have cuts on their hands, so I would insist on gloves being worn.
3. Spoon the sodium bicarbonate and citric acid into the jug. Encourage the child to mix them thoroughly, but carefully as it needs to stay in the jug. After all they want to make the biggest and the best bath bomb they possibly can.
4. Add the almond oil and more stirring. The almond oil is optional, but it does help to bind and it is beautifully softening on the skin in the bath.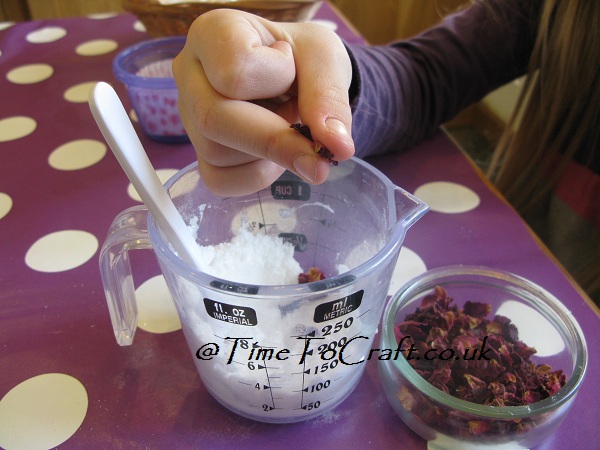 5. A small pinch of petals. Not more. You don't want to block up plug holes! Stir.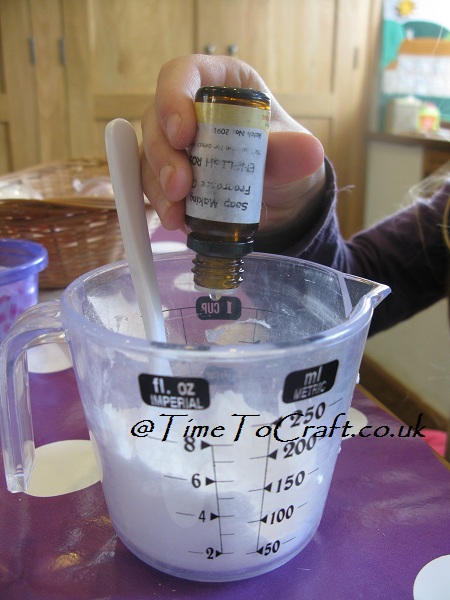 6. I let the children choose one from three fragrances. Carefully drop the fragrance in. Don't over do it. Stir.
7. (Add pigment, if you want but I don't usually. Stir)
8. Spray in enough water, or witch hazel, until the mixture starts to clump and takes more effort to stir it. (see the photo below. Perfect smooth bump which has been moulded by the spoon and holds its shape). I liken it to sandcastle making. Too soggy and the sand sticks in the bucket. Too little and the sandcastle will crumble away. Just right…well that's perfect for a castle and a bath bomb.
I test before hand with the spray bottle I'm going to use, so I know how many squirts it should take. Each spray attachment can be different. As soon as the water is added, it will fizz, so I tell the children to stir quickly. Witch Hazel will not cause it to fizz, as it evaporates too quickly.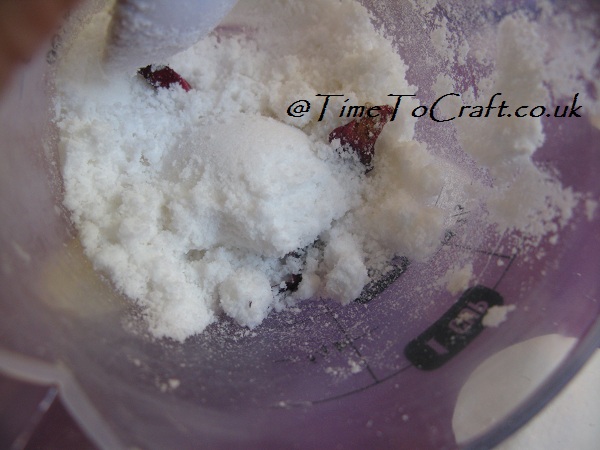 9. Pour into the mould. Push firmly into the mould and smooth the top. The more compact and the less powdery the bomb is, the better and longer it will fizz in the bath. For an event, we put a muffin case in a plastic tub and pour the mixture in. After it had been firmed in, the muffin case can be slipped out of the tub, ready for drying.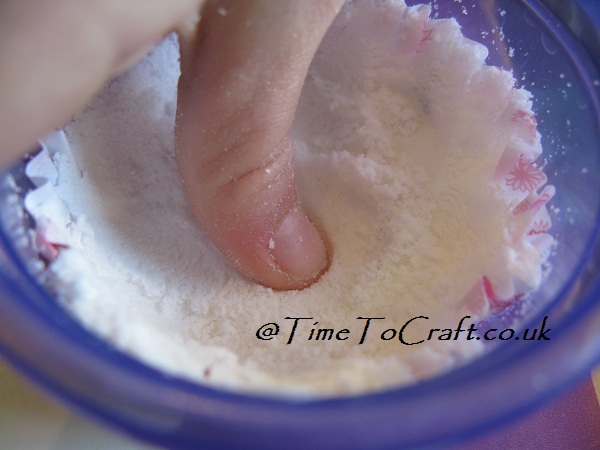 10. Bath bomb needs to dry for at least half an hour. I make sure that it is sitting on top of the named label and bag. After that time, the bath bomb should be hard enough to handle. If it is in a mould, I pop it out. The bath bomb goes into the bag, but I don't seal it. Really needs another 24 hours to improve!
11. Wash hands.
There you have it. It is not rocket science. You'll need to check local regulations, if you are running this at an event. For birthday parties, I try to talk to each of the parents to explain what I'm doing and check it is OK with them. Good luck and have fun!
If you use these instructions, please, please let me know how you get on. Just leave a comment.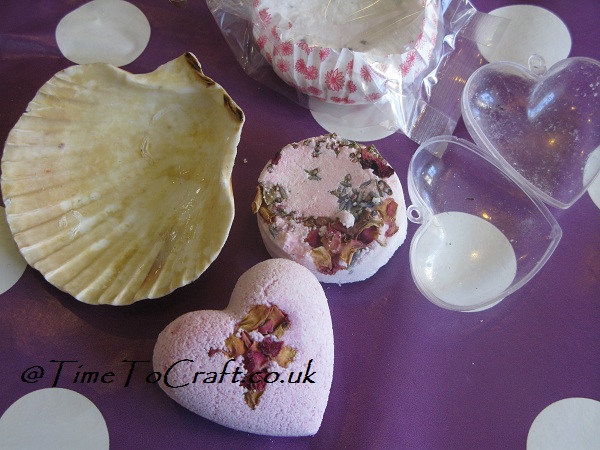 —————————————————-
* Science. Just in case you were wondering 3NaHCO3 + C6H8O7 –> C6H5Na3O7 + 3CO2 + 3H2O  – and yes I did have to look it up, but I can just about explain it! How, or if, you choose to explain the science will depend on the child. Telling my four year old that when the sodium bicarbonate and the citric acid dissolve in the water it produces sodium citrate and carbon dioxide…. well it might all fall on deaf ears. It needs to be explained in words he can understand. I try dropping in terms like catalyst or carbon dioxide, as well.
I try to build on knowledge they already have, explaining where they may have used sodium bicarbonate or consumed citric acid. Referring to the bubbles in lemonade or food preservatives. On the other hand, I know my nine year old recognised this as a chemical reaction (bubbles made) and over the last two years the level of detail has increased. One or two ask more. I do have the formula ready to show them!
Edited: I have added a useful update to these instructions here