Raspberry waistcoat – Yarn Along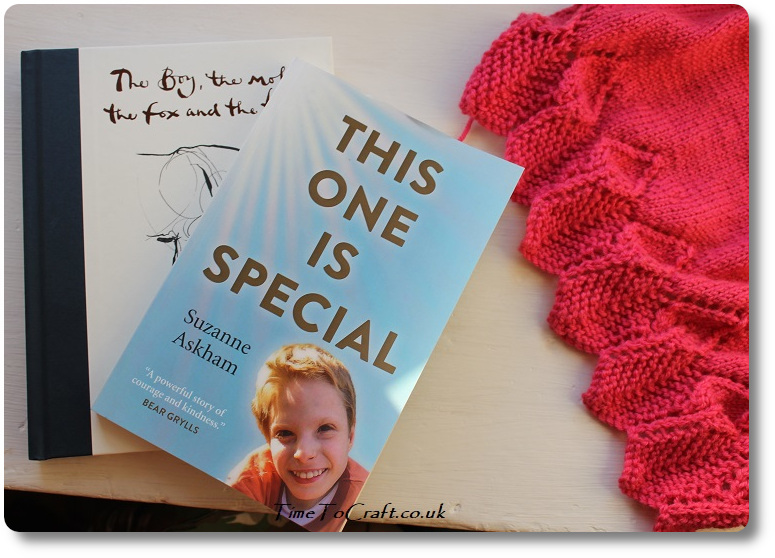 It is Yarn Along again. Time to share my current read and knitting, and I'm a tad excited to share my book this month. It is my sister's book. I don't mean a book that I found on her bookshelf. No. I mean one she wrote.
Book
"This one is special" (affiliated link) is about her family's journey along the less frequently trod path that a family takes when one of them is disabled. Her son, Tim, was born physically and mentally disabled. Anyone, who has had a child that defies diagnosis and cure, will be able to relate to the miles of hospital corridors they treked, in those early days, looking for answers. The book follows Tim's story, but also theirs as a family and how they learnt to trust their intuition and dreams.
I love how the blurb puts it on the back of the book:
"In the first year I looked to doctors.
In the second year I looked to holistic practioners.
In the third year I looked within."
I am biased. Suzanne, as my older sister, was the first person to tell me stories, right off the cuff, to entertain me. I still half remember a story about little people who lived among the flowers, including a family called the Periwinkles. I was about seven. Unknowingly, that was my introduction to oral narrative or traditional storytelling, which I have entertained my own children with. Stories that appear from thin air.
Suzanne can tell a good yarn, but she can also tell real stories.
It's not her first book. She's a writer, editor and former journalist. I've read a few chapters of this latest book already. It is a raw read at times, but most definitely uplifting too. I'm looking forward to reading the rest. I think the story will touch everyone who reads it.
(affiliated link)
My other book, this month, is one to dip into, but is also uplifting. Charlie Mackesy's work is everywhere at the moment. His delightful drawings and thoughtful words are reaching out to people. I couldn't resist buying a copy of "The Boy, The Mole, The Fox and The Horse" for our coffee table.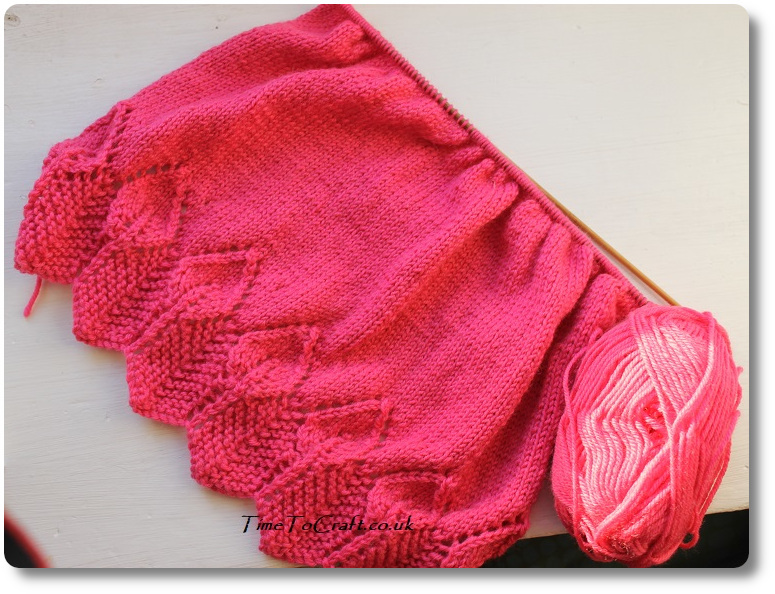 Knitting
Moving on to my current knitting. I've picked up a work in progress, after saying that I wasn't going to knit anything big, for a while. It is a long waistcoat (with pockets!). Pattern is King Cole 4750, knitted in King Cole merino blend dk. The colour is raspberry.
When I say it was a work in progress, I actually frogged the lot and started again. The cast on specified a thumb cast on, but it left it too loose. Instead I redid the lot with a two needle cast on. I'm much happier with the result.
I went out and bought bamboo needles to do the lacey part at the bottom of the waistcoat. I'm finding it easier to knit the intricate stitches with needles that grip the stitches more than a metal set would. It works.
I've knitted the two fronts and I'm working on the back now.
Joining in Anne's Bookworm's Monthly link up and Ginny's Yarn Along.