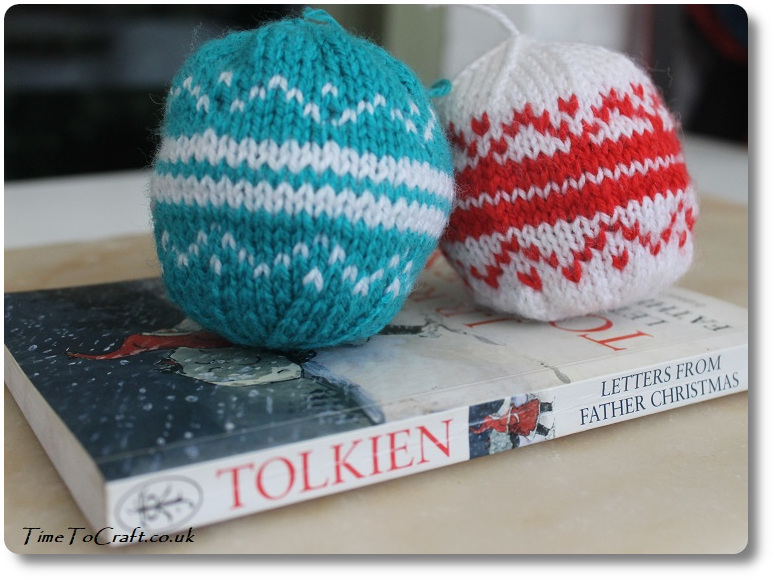 Have you ever read a book that you wish you had written? Maybe not exactly, but something along the same lines. Letters from Father Christmas (affiliated link) would most definitely be on my ever growing list. There are wild moments when I think I'd like to take a sabbatical and write a book. One for my children, I think, but hopefully enjoyed by all. It would contain hidden details, which only they would pick up on, and they'd ow and ah when they spotted them. Something only a parent could include. Most importantly it would have stories to entertain and relate to, just as Tolkien did.
Not that I could or would want to compete with Tolkien. I'd have my own stories to tell. Adding my humour, and bringing it up to date. The polar bear would undoubtedly be there, assisting Father Christmas. I'd have my own host of characters to weave into my tales.
It would be written as letters to my children, just as Tolkien did. It would be fun to write. Maybe one day. Oh, and I would ask middle teen to illustrate it. It is just her style.
Not that my children have missed out by my current lack of book writing. They used to receive beautiful letters from Father Christmas each year. The letters stopped a couple of years back, as all his communication does eventually.  The style, stories and illustrations were very similar to the ones in Letters from Father Christmas, but slightly more contemporary.
Tied up with a red ribbon, they'd appear by the fireplace on a morning, running up to Christmas Day. Sometimes sent in an envelope covered with eye catching illustrations. I found myself stopping to take in every detail. Each letter has been kept and re-read. No, they have not missed out.
I find myself dipping into Tolkien's book each year. It has become part of my Christmas tradition, and nudges me nicely into a suitable festive mood. I never read the whole book. And never in the right order. That's me.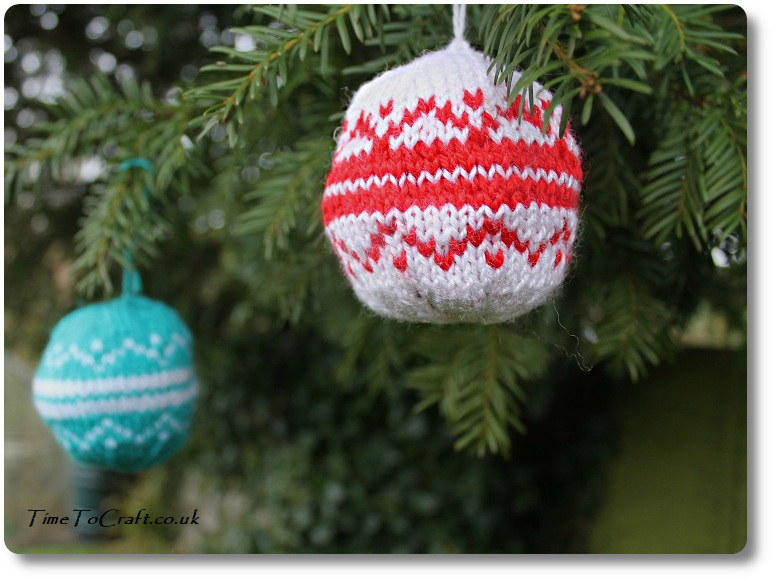 Another tradition that seems to have crept up without much of a to-do, is to knit up another clutch of tree decorations. They are quick and give me something to do in between making presents. Unlike the gifts I make, I am free to post them up here. (In other words, I can't show you my main knitting project!)
I've been working on knitted baubles. Three knitted so far, although one has not made the cut. Less said about that the better! I do like the fair isle pair. They are knitted flat and then the seam is sewn up.
My mother passed the pattern on to me. It's taken from a Yours magazine. There is no date on it. I'm going to try my own fair isle pattern on the next one.
I've stuffed them with wool, but they do lose their shape easily. I'd like to use something, like a polystyrene ball, to give them a firmer structure. I'm on the look out for something suitable that I can recycle rather than buying new.
I'm joining in with Ginny's Yarn Along. Current book and knitting. I'd love to know what you are reading. So, which books are on your stack to read?