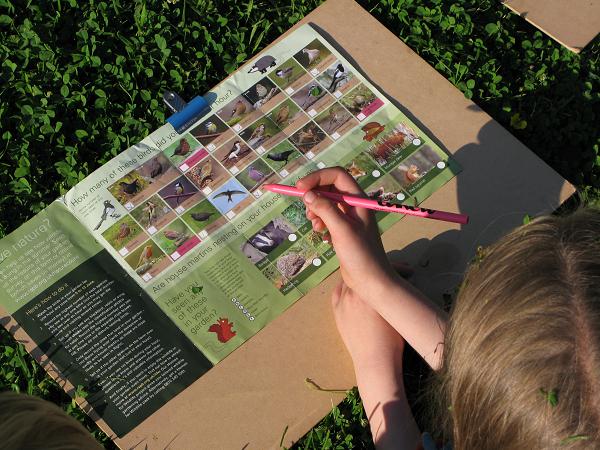 When we went to the nature reserve on Monday, we picked up a leaflet for each of the children, about the upcoming garden nature count, from the RSPB. The children are captivated by the identifying pictures supplied and the tick boxes. For the last few days, they have been eagerly looking out for each bird and ticking them off.
You can find out more about Naturewatch, but in a nutshell, you are meant to take an hour between 5 and 13 June and record how many of each variety you see. We love taking part in this one and the winter one. In the meantime, the children are learning the different types of birds. They are so keen.
In preparation for the watch, we have upped the seeds that we put out for the birds. This has become TF's job each morning.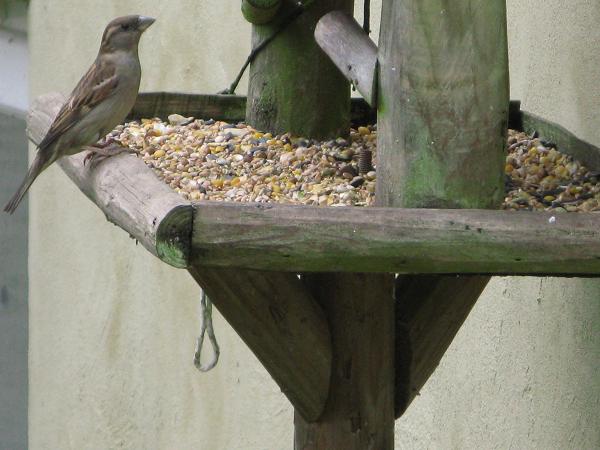 They all can now distinguish a female and male sparrow. As AJ said "The boy's got the beard." I am amazed that our regular visitors to this table include a family of crows. They visit so often I'm beginning to recognise individuals. So far jackdaws, starlings, coal tits, great tits, blackbirds, chaffinch and collared doves have been ticked off the list. The woodpigeons don't seem able to navigate the small landing stage.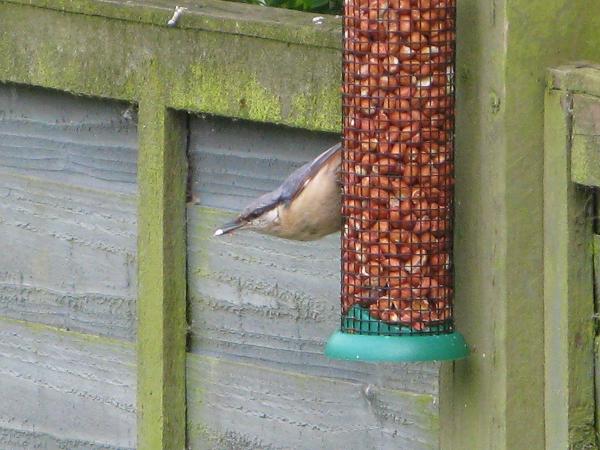 The children love watching the nuthatch hammer away at the peanuts.
So I think that we are ready for the nature watch. More importantly the children are learning and caring about our wild feathered friends.
I'm linking this to The Magic Onions Friday Nature Table. Wing your way over for more inspiration.